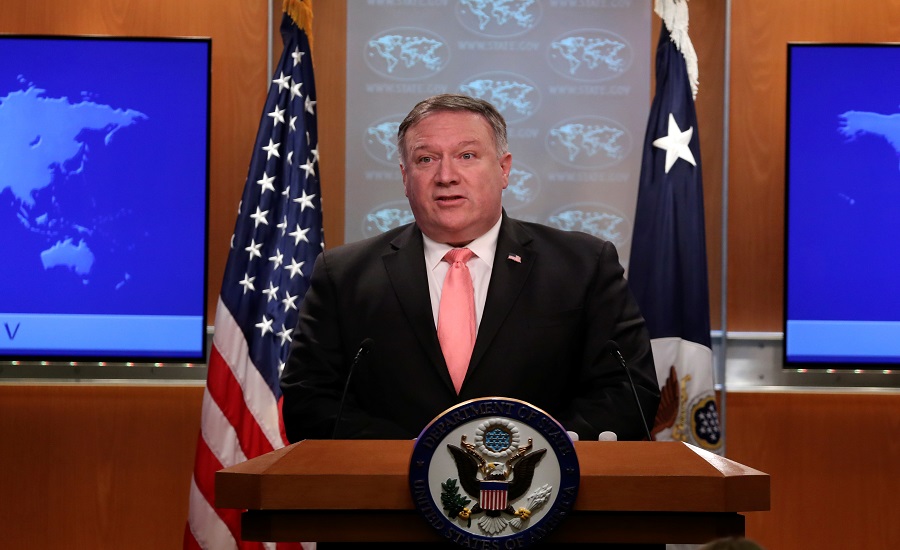 Ten Republican and four democratic senators have reportedly signed a letter to US Secretary of State Mike Pompeo demanding that India be designated 'Country of Particular Concern' (CPC), which is the US government's special term for countries that have questionable standards of religious freedom.
Earlier, the United States Commission for International Religious Freedom (USCIRF) had recommended that India be designated CPC. The Coalition to Stop Genocide in India, a broad coalition of Indian American and US-based civil rights organisations and activists, has welcomed the letter by the 14 senators.
According to a press release by the group, the senators have written to Pompeo saying, "Our nation was founded on the principle that all people have a right to freely practice the faith of their choice, without fear of persecution by their government or any other actors." It went on to say, "As the leader of the free world, it is vital that the United States model and promote this crucial human right and our values to the rest of the world as a fundamental part of our foreign policy objectives."
The letter reportedly says that US law requires the US Government to consider a federal commission's recommendations that some countries be designated as CPC and that should the US government decide not to accept the recommendations made by the USCIRF, a federal commission, the letter requires the State Department to inform US Congress of its reasons within 30 days of making that determination.
The Senators who have reportedly signed the letter are James Lankford (R-Oklahoma), Chris Coons (D-Delaware), Chuck Grassley (R-Iowa), Marco Rubio (R-Florida), Lindsey Graham (R-South Carolina), Thom Tillis (R-North Carolina), Tim Scott (R-South Carolina), Joni Ernst (R-Iowa), Jacky Rosen (D-Nevada), Kevin Cramer (R-North Dakota), Roger Wicker (R-Mississippi), Steve Daines (R-Montana), Chris Van Hollen (D-Maryland), and Joe Manchin (D-West Virginia).
Previously, US Democratic presidential nominee Joe Biden called out the Centre's repression of minority communities in India, especially the treatment of people in Kashmir in wake of the abrogation of Article 370. In July, San Francisco passed a resolution opposing CAA-NRC-NPR. Similar resolutions had also been passed by Seattle (Washington), Albany (New York), St. Paul (Minnesota), Hamtramck (Michigan) and Cambridge (Massachusetts).
Related:
Joe Biden bats for restoration of rights in Kashmir
US slams India yet again on subject of religious freedom
Concerns about targeting of minorities in India raised at US Congressional Briefing