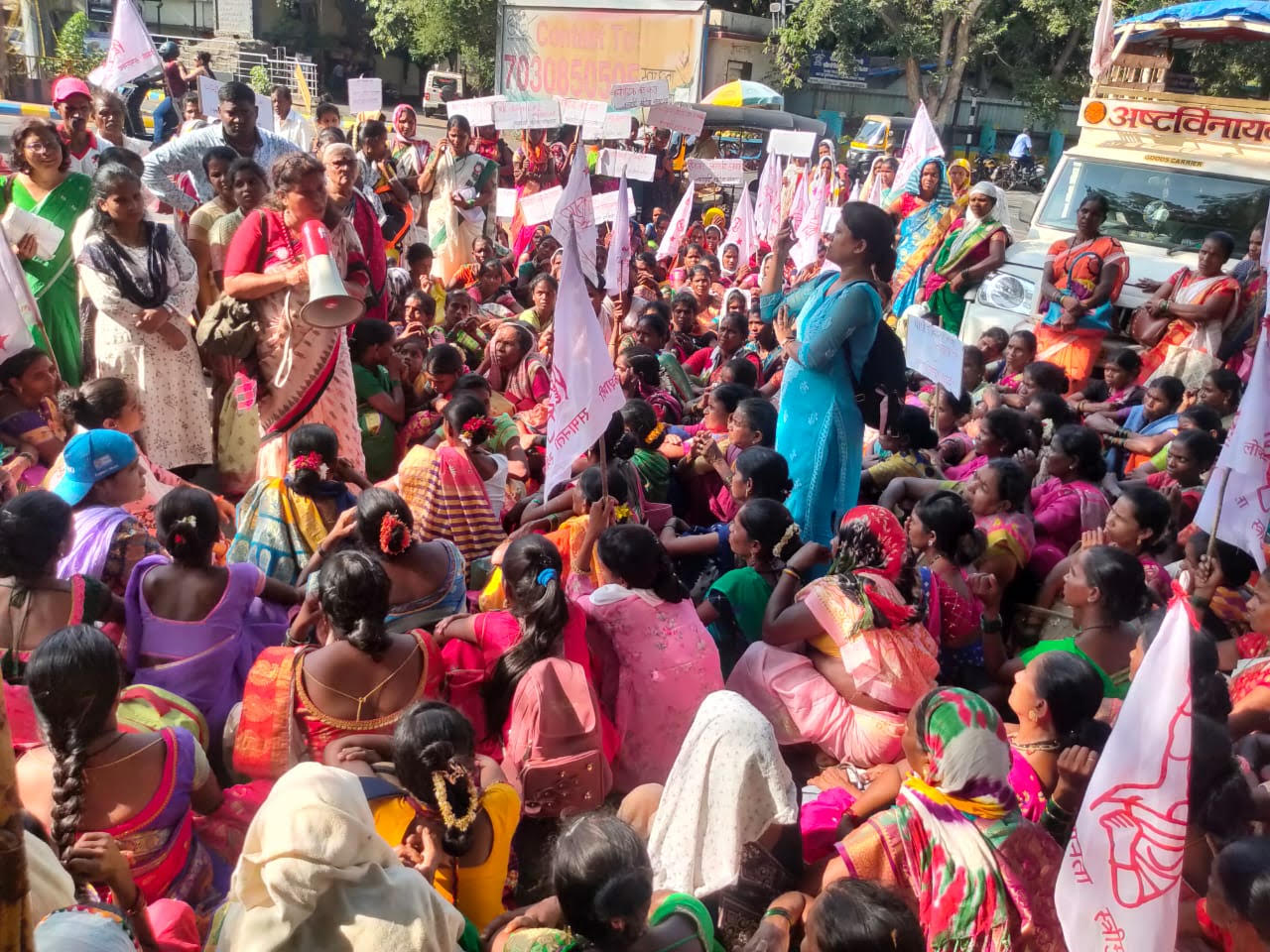 The issues agitated were poor public distribution system (quality and availability of ration in ration shops), employment, water, electricity, health. Women who protested had come from Thane, Kalyan, Bhiwandi, Ulhasnagar, Shahapur and Murbad tehsils.
Only two days ago, on May 24, AIDWA had led a 12,000-strong women's rally and gherao of the Palghar district collectorate on the same issues.
After holding a demonstration where spirited and resounding slogans were heard for over two hours, the district collector invited an AIDWA delegation for talks. All officials of the concerned departments were also called. A good discussion took place, and the collector gave concrete assurances on most issues. CPI(M) MLA from Dahanu, Vinod Nikole, was present in the talks.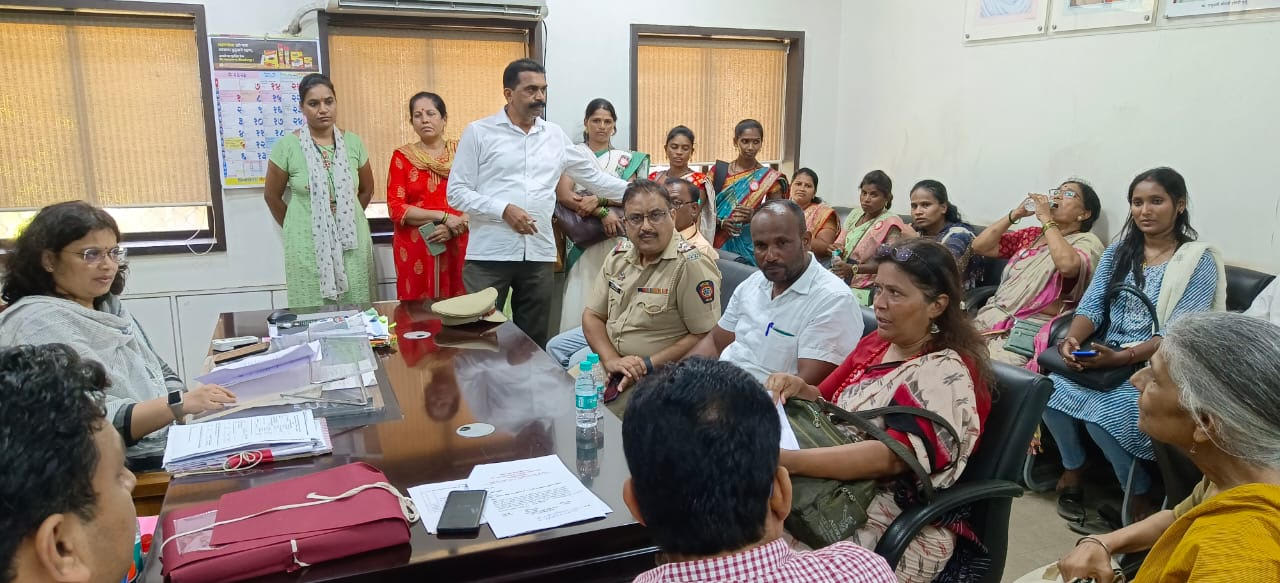 The AIDWA delegation included Prachi Hatiwlekar, Lahani Dauda, Sunita Shingda, Nikita Kakra, Kamal Valamba, Kamla Gattu, Dr Kavita Ware, Jyoti Tayde, and Sonya Gill and Hemlata Patil. AIDWA leaders from Mumbai Rekha Deshpande, Sugandhi Francis, Madhuri Bhojgar, and from Raigad district Amita Thakur, Kunda Patil had specially come to Thane in solidarity with this rally.
Related:
Protests mount, 12,000 women march on issues of poor ration in PDS, water scarcity, unemployment