Mumbai: In January 2018, eight persons were arrested in Chandigarh for purchasing expensive mobile phones with fraudulent loans secured using fake Aadhaar cards. The accused, among whom were former bankers and employees of a finance company, had placed their own photographs on others' Aadhaar cards to secure bank loans, and were booked for cheating, fraud, forgery and criminal conspiracy under the relevant sections of the Indian Penal Code.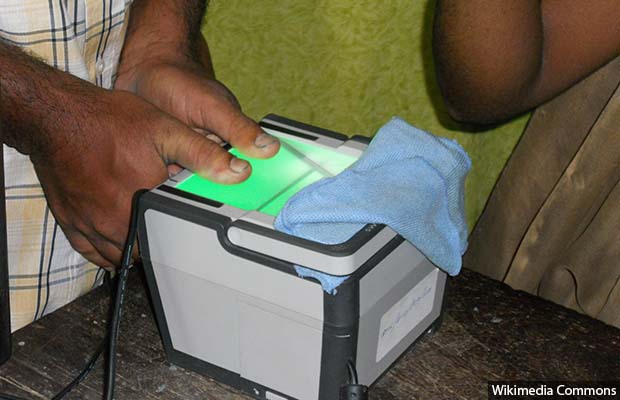 This is just one among the 73 incidents of misuse of the Unique Identity Authority of India's (UIDAI) Aadhaar programme that have been reported in the English-language media so far this year (up to May 7, 2018). This averages nearly four incidents each week, as per a new database created by independent researchers Anmol Somanchi and Vipul Paikra.

Of these, 52 cases involved fake or forged Aadhaar numbers–coming up with entirely new Aadhaar enrolment based on fake details, or forging existing cards by replacing certain details like photographs–and 21 involved Aadhaar-related banking frauds.

In the six years since the launch of the Aadhaar programme in September 2011, 164 cases of forged or fake Aadhaar numbers and Aadhaar-related banking frauds have been reported in the English-language media, the database noted. These include 123 cases of fake or forged Aadhaar numbers or cards and 41 cases of Aadhaar-related banking fraud.

"This database does not include the whole gamut of reported incidents of Aadhaar-related fraud and forgery," Somanchi told IndiaSpend. "We had initially included Hindi reports and found more such incidents. However, since we couldn't include all other regional languages we restricted the database to English news reports."

Several attempts to reach out to the UIDAI for comment on the findings of the database met with no response. On April 30, 2018, IndiaSpend reached out to the office of the chief executive officer of UIDAI via email. On May 2, 2018, we reached out again and were told by the communications team that UIDAI would get back to us. On May 3, 2018, IndiaSpend reached out a third time, telephonically. On May 8, 2018, we sent out a third email.

The story will be updated with the Authority's response when we receive one.

Lack of clarity

"The ambiguity around Aadhaar has led to an increasing number of cases where citizens are swindled of their money," Somanchi said. "India is still grappling with limited financial, technological literacy–people aren't sure of what they should or should not share and the authorities have failed to provide that clarity."

The government has been speaking "with a forked tongue" in this regard, Somanchi said, adding, "On one hand they insist the uniqueness of the Aadhaar number prevents duplicity and is an in-built layer of security–on the other hand they advise caution on sharing of Aadhaar details. So what should citizens believe?"

As of April 2018, more than 1.2 billion Indians–99.7% of the population–had enrolled under the programme. The Aadhaar database, which the government is keen to integrate with policy, regulation and benefits-transfer programmes, includes fingerprints, iris scans and demographic details of every enrolled individual. From July 1, 2018, the system will also include facial recognition features for identity authentication.

Year-Wise Aadhaar Enrolment And Cases Of Fake Or Fraud Aadhaar Reported
Year
Citizens Enrolled (Cumulative)
Reported Incidents Of Aadhaar Misuse
2011
100 million
2012
210 million
3
2013
510 million
1
2014
720 million
4
2015
930 million
6
2016
1.11 billion
13
2017
1.18 billion
65
2018*
1.21 billion
73
Source: Unique Identity Authority of India; Somanchi & Paikra's database of media reports on Aadhaar-related forgery, counterfeit and fraud
Note: *Data as of May 2018

1/3rd cases involve multiple UID numbers

Among cases of fake or forged Aadhaar numbers or cards, 52 of the 123 reported incidents (42%) involved forgery of only Aadhaar details, according to the database.

In at least 38 cases (31%), other documents such as permanent account number–a unique 10-digit alphanumeric identity allotted to taxpayers by the income tax department–driver's license and voter identity card were also forged or faked, the database showed.

In a recent case of forgery reported from Mumbai, 40 bank accounts had been opened using forged documents including Aadhaar, as noted in the Hindustan Times report of March 31, 2018, that is included in the database. The accused–who had acquired eye and finger scanners to produce fake Aadhaar numbers–would charge Rs 2,000 to make a fake Aadhaar card, Rs 800 to 1,000 for a fake PAN card, Rs 10,000 for a fake driver's license and Rs 1,000 for a fake voter identity card, the report said.

Information on how many documents were forged was unavailable for 33 or 27% of cases, the database noted.

More than a third (43) of the fake or forged Aadhaar card/number cases involved forgery of multiple Aadhaar numbers, which researcher Somanchi has described in the database as an "Aadhaar racket". These include five cases where Aadhaar numbers have been counterfeited to misuse the public distribution system (PDS), under which subsidised foodgrain and non-food items are provided to underprivileged citizens across the country.

In Bengaluru, for instance, the Karnataka state food and civil supplies department had discovered large-scale use of fake Aadhaar numbers linked to bogus below-poverty-line (BPL) ration cards to siphon off subsidised foodgrain distributed under the state's Anna Bhagya scheme, according to this Deccan Chronicle report from October 13, 2016, listed in the database.

Controversies, contestations

However, Aadhaar-related hiccups are far fewer than other problems holding up beneficiaries' access to PDS, the State of Aadhaar Report 2017-18 by philanthropic investment firm Omidyar Network, released on May 17, 2018, showed. Between September and December 2017, about 2 million PDS beneficiaries in rural Andhra Pradesh, Rajasthan and West Bengal, accounting for 0.8%, 2.2% or 0.8% of all PDS beneficiaries, respectively, were found excluded from the states' PDS programmes due to Aadhaar-related factors. However, a much larger proportion of beneficiaries, 6.5%, were excluded due to non-Aadhaar factors (such as non-availability of ration), the report said.

From 2014-15 to 2017-18, Aadhaar's direct benefit transfer system as well as digitisation and other initiatives had enabled the government to detect and delete 27.5 million fake and duplicate ration cards, saving Rs 16,792 crore in the PDS programme, the report added.

However, the government did not provide data to back this claim. It also did not clarify how the deletions were counted, if they included genuine beneficiaries caught up in the system's technical snags, and how Aadhaar specifically contributed to deletion of fakes, the report said.

Eliminating identity corruption has been one of the primary aims of the Aadhaar programme, but some experts believe Aadhaar integration has led to no significant gains for welfare programmes, as economist Reetika Khera said in this study published in the Economic & Political Weekly in December 2017.

Aadhaar-linking has facilitated over-centralisation of administrative controls, Khera argued in her study. "If a person does not get authenticated, there is no easy or accessible redress available… adding a sense of disempowerment," she said. Further, privileging Aadhaar over other technologies that had a proven track record at improving administration displaced efforts to scale those up, she said.

"The evidence increasingly suggests quantity fraud more than identity or eligibility fraud is the main problem in welfare corruption," Somanchi told IndiaSpend. "Despite Aadhaar, there are still instances of individuals getting more or less than the allotted amount of foodgrains and other rations under the PDS and this issue remains unaddressed."

Aadhaar rackets aside, 19 cases of illegal migrants faking or forging Aadhaar identities to reside in India have also been reported, the database noted. In four cases, Aadhaar numbers were forged to fraudulently obtain bank loans. In two cases, terrorists had procured fake/forged Aadhaar numbers to legitimise their stay in the country.

The Aadhaar programme has always been controversial, particularly since the government's 2016 move to compulsorily link several government services and benefits with Aadhaar, as IndiaSpend reported on March 31, 2017. The Supreme Court has just finished hearing a bunch of petitions challenging the constitutional validity of Aadhaar–the second-longest oral hearing in the history of the top court–and is likely to announce a verdict in July or August, DNA reported on May 11, 2018.

At one of the hearings, Attorney General K.K. Venugopal, appearing for the state, argued that the programme would prevent bank fraud, illegal financial transactions, and the misuse of telecommunication networks by terrorists, The Financial Express had reported on April 5, 2018.

However, the apex court observed that Aadhaar could do little to stop banking fraud and questioned the government's move to demand that the entire population of the country link their mobile phones with Aadhaar "just to catch a few terrorists", the The Financial Express report said.

"This is a fundamental misunderstanding of what causes terrorism or banking frauds," Somanchi said. "Serving up Aadhaar as a panacea for all problems is taking it too far. A socio-economic problem such as terrorism can't be solved with a technological fix like Aadhaar–assigning sophisticated numbers to individuals isn't a crime deterrent."

Further, there have been cases where individuals have been unable to use their Aadhaar cards as proof of identity because their biometric data did not match with the records.

At a recent court hearing, UIDAI admitted that 6% of Aadhaar authentication requests using fingerprints (927,123 transactions) are known to fail, and 8.5% (36.9 million transactions) using iris scans, LiveLaw reported on April 3, 2018.

In all, Aadhaar-based biometric authentication for accessing government services have been recorded as failed 12% of the time, UIDAI told the court, according to this report in TheQuint on March 29, 2018. It denied, however, that this meant exclusion from or denial of subsidies or benefits, saying the authentication requesting agency is supposed to use alternative means of identification in such cases, the LiveLaw report said.

Combined with the findings of the database, UIDAI's submissions in court suggest neither are Aadhaar biometrics reliable, nor are the cards infallible, Somanchi said.

(Saldanha is an assistant editor with IndiaSpend. Manpreet Singh, an intern with IndiaSpend and a graduate student at the Symbiosis School of Economics, Pune, contributed to the story.)
Courtesy: India Spend