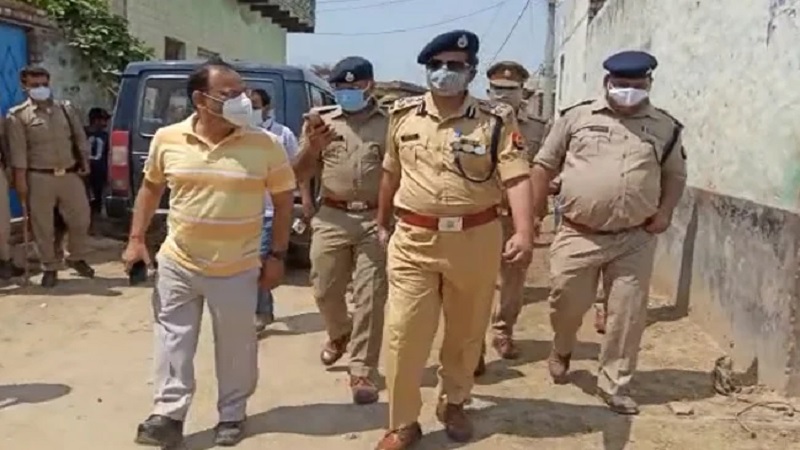 Image Courtesy :ndtv.com/Representational
As many as 18 personnel of the Uttar Pradesh Police have been named in a First Information Report (FIR) for their involvement in an alleged fake encounter of two men in 2004. The FIR was filed on February 18, 2022 in line with a court order.
On October 3, 2004, two Chachpur villagers Prahlad and Dhanpal were caught by the Jalalabad police for their alleged role in dacoity cases. As per reports, the two men were shot dead by the police and their bodies taken away. After a 17-year-long harrowing legal battle, Prahlad's brother Ram Kirti finally succeeded in having the case of police excess heard by a court.
According to the Indian Express, the FIR registered at Jalalabad police station, on the basis of a court directive, names then Superintendent of Police, Additional Superintendent of Police, three circle officers and in-charges of 10 police stations. Further, the matter has been transferred to the crime branch of the district police. As per media reports, an investigation in this regard was already conducted in 2014 by the district police and later by the UP Police Crime Branch (CID). The authorities gave a clean chit to the concerned officers, most of whom have now retired.
Although the incident occurred before the ruling regime came to power, police excesses appear to have increased in Uttar Pradesh under the Adityanath regime. From the brutal police violence during 2019 anti-CAA protests, to repeated lathi-charge on youth protesters demanding jobs from the government, and police violence against protesting aspiring teachers in UP, looks the police have been given a virtual carte blanche!
Just this year, on January 24, 2022 a Scheduled Tribe community in Lakhimpur Kheri raged against the alleged custodial murder of a 17-year-old boy at Sampoornanagar police station. The family alleged that the police physically assaulted the boy for charges of stealing and dragged him away from their home. Before that in December 2021, a man holding his child was brutally beaten with lathis. In the video of the incident, the man is heard defending his child while the police officer tries to grab the young child away from his parent.
Related:
UP: ST boy's family cry murder following custodial torture!
UP: Aspiring teachers call for mass protests following brutal lathi-charge
UP Dalit man who exposed SC discrimination in school being threatened?
CBI court discharges 3 police officers in Ishrat Jahan case