Assam Police Burns Downs Homes, State Government Does not Follow Due Process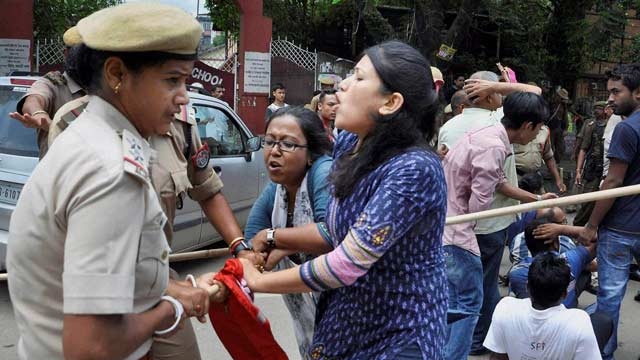 Assam protest (Representational Image) DNA
On the early morning of September 19, the district administration of Nagaon in Assam arrived in Bandardubi area near the Kaziranga National Park to evict several hundreds of peasant families.In 2015 the Gauhati High Court pronounced a judgement to evict people from the land to enable proposed additions of the Kaziranga National Park. The high court had ordered that due process of law must be completed before eviction could be carried out. The peasant families were settled here by the AGP government in 1980s, and land leases had been even given to them. During the recent, high-pitched election campaign, the Bharatiya Janata Party (BJP) BJP had stated that it would evict these families to 'save' Kaziranga National Park.
Over the past few days, the Assam government had begun preparation for eviction. A few days ago, the Assam finance minister Himanta Biswa Sarma told the gathering of the peasant families that they must leave and the government would address the issue of compensation only after the eviction. When the families refused to accept the promise of the government and demanded that compensation be given beforehand, the government appears to have given orders for its high handed actions.
The KMSS had a press conference yesterday and demanded that the government must give compensation first, settle the rights of the farmers first. There was also a demand not to communalise the question of the livelihood the peasant families. Early in the morning of September 19, more than 1000 personnel from the Assam Police, CRPF elephants, JCB arrived there and have started burning the houses. When the peasant families started resisting, the police has even fired at them, it is reported leading to the death of 2 women on the spot and leaving more than 10 people severely injured.
Even as this report is being written, the police have burned down large numbers of houses or the property has been trampled down with the help of elephants.
(Based on a report sent in by Akhil Gogoi, President of the Krishak Mukti Sangram Samiti, KMSS, Assam)