The tragedy of unemployment continues, complemented by a government that has no solution except to fiddle with data.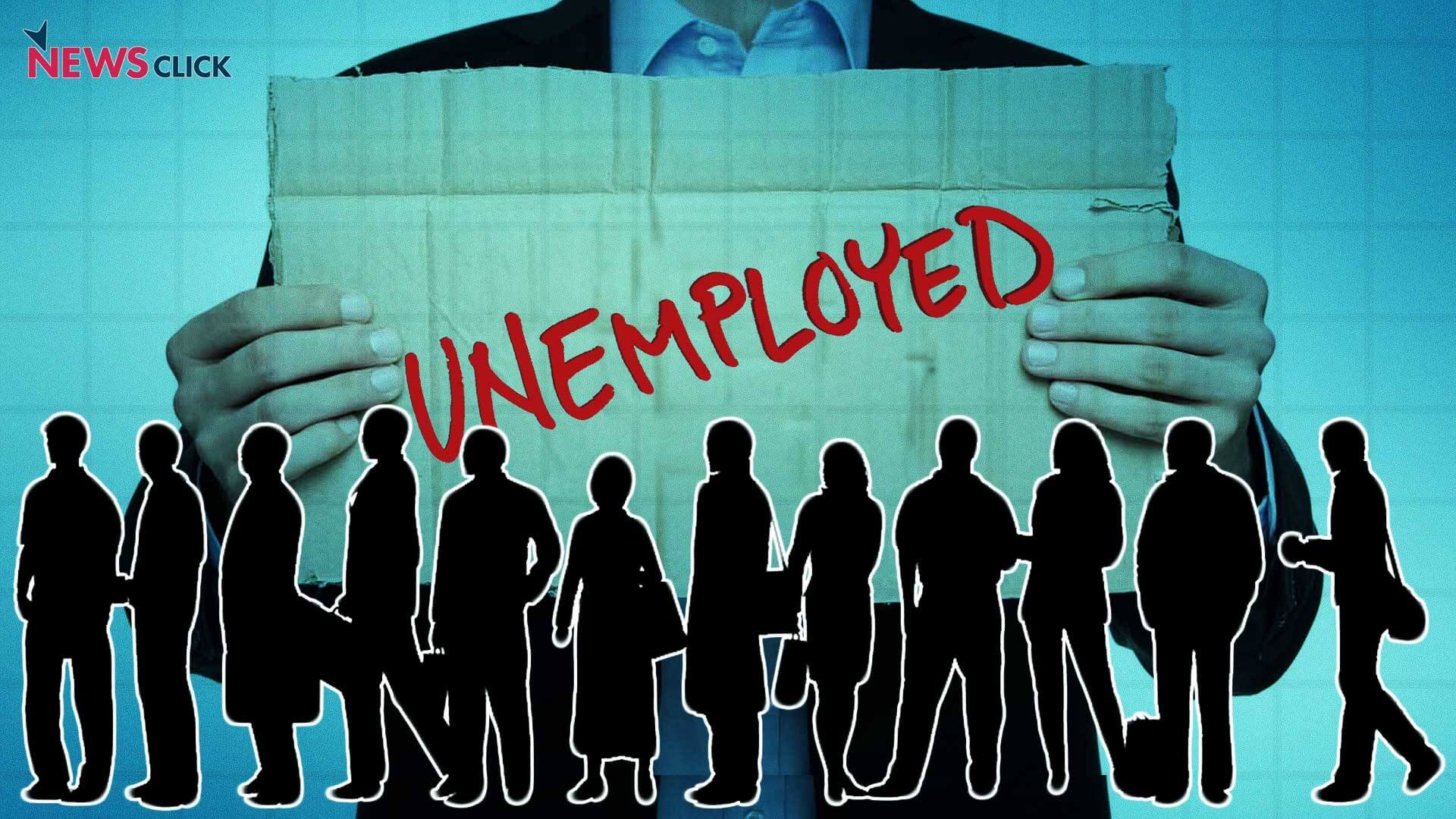 2018 – Year of Raging Joblessness

If there was one defining promise by Narendra Modi in the run-up to the 2014 General Elections, it was that he would give one crore jobs every year. Nearly five years down the line, this is what promises to sink him and his government at the Centre.
Far from fulfilling this promise, the Modi sarkar period has been marked by sustained and unmitigated joblessness, with youth – especially educated youth – suffering the most. The year that is just finishing is no exception: unemployment has steadily risen from over five per cent in January 2018 to a chilling 7.3 per cent on December 28, according to latest Centre for Monitoring Indian Economy (CMIE) survey data.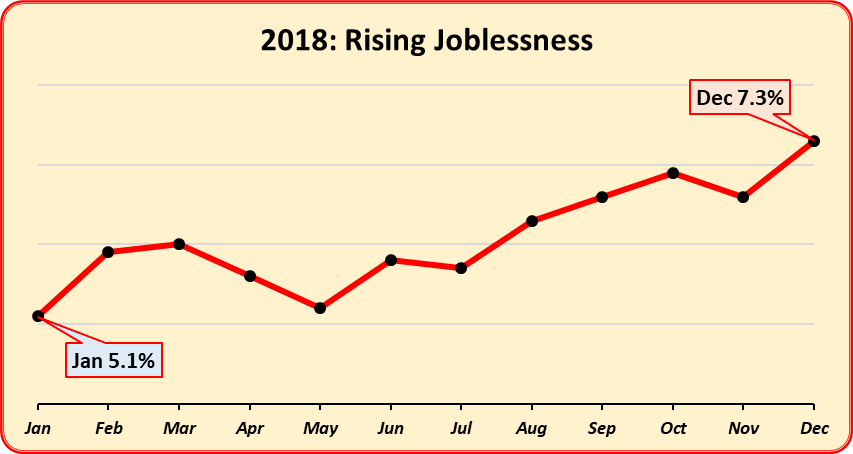 Remember: CMIE is defining unemployment in the strict sense of persons who are without jobs and actively looking for opportunities at the time of the survey. There are many more who have become disillusioned, frustrated and hopeless, deciding to not look for jobs at present. If you add these numbers then the share of unemployed will go up to as much as 9-10 per cent, going by previous estimates. For example, in August 2018, the strictly defined unemployment rate was 5.67 per cent, while the greater unemployment rate was 7.87, according to the Statistical Profile of Unemployment in India for May-August 2018, published by CMIE.
In August, graduate joblessness was as high as 14 per cent, while joblessness among 20-24 years old persons was a staggering 32 per cent, according to the same publication. So, at the year end, both would be even higher given that the aggregate unemployment rate itself has jumped up by over two percentage points.
Similarly, female unemployment was over 22 per cent in August, and would have risen further by the year end.
There are many other ways in which this is visible in the country, though not to the ruling BJP. For example, in the rural jobs guarantee scheme (MGNREGS), 7.2 crore persons applied for work till December 15 this year. With over three months still left in the financial year, the number of persons approaching for work seems to be headed for a record, the previous high being in 2016-17 when 8.5 crore had demanded work. Remarkably, the Modi government's financial squeeze on schemes such as this resulted in 1.29 crore persons being turned back and refused work, although it is obligatory to provide work to all applicants. This itself is the highest number turned back since the scheme's inception, and has added to the misery of jobless people. Again, three months are left, and the number is bound to swell further.
Although the Prime Minister continues to grandly declare that India is now the world's largest maker of cell phones – implying thereby that a lot of people are getting jobs in this sector, this is nothing short of a joke. India is adding 1.2 crore people every year to its working age population and providing low-end jobs to a few lakh people is not going to solve the problem.
But then, that's the way Modi and his colleagues have handled the jobs crisis – by deception, sleights of hand and number fudging. On various occasions, Modi and his band of ministers, have said that so many jobs have been created – sometimes 70 lakhs, sometimes 40 lakhs, and so on. They have used Employees' Provident Fund Organisation's enrolment data to repeatedly show that jobs are being created; whereas, it only shows number of people brought under the provident fund cover. These may or may not be new workers. But Modi and co. blithely tell us that these are the new jobs.
Similarly, various employment generation schemes are quoted to show how jobs are expanding. But these too are tricks of data. For instance, in the Parliament, it was stated by a minister that 17.6 lakh jobs were created under the Pradhan Mantri Employment Generation Programme (PMEGP). This was projected by assuming that for each project for which bank subsidy was sanctioned, 12 new jobs were created. This assumption has no basis – in fact the only survey of such enterprises revealed that average employment in such units was just seven. But who cares! Modi and his associates keep on conjuring up numbers.
This year, 2018, was thus the year which saw rising joblessness, and rising lies about it. It also saw a huge ferment among working people, especially youth, demanding better jobs, and of course, more jobs. In the coming year's general election, Modi will have a lot to answer for.
Courtesy: Newsclick.in