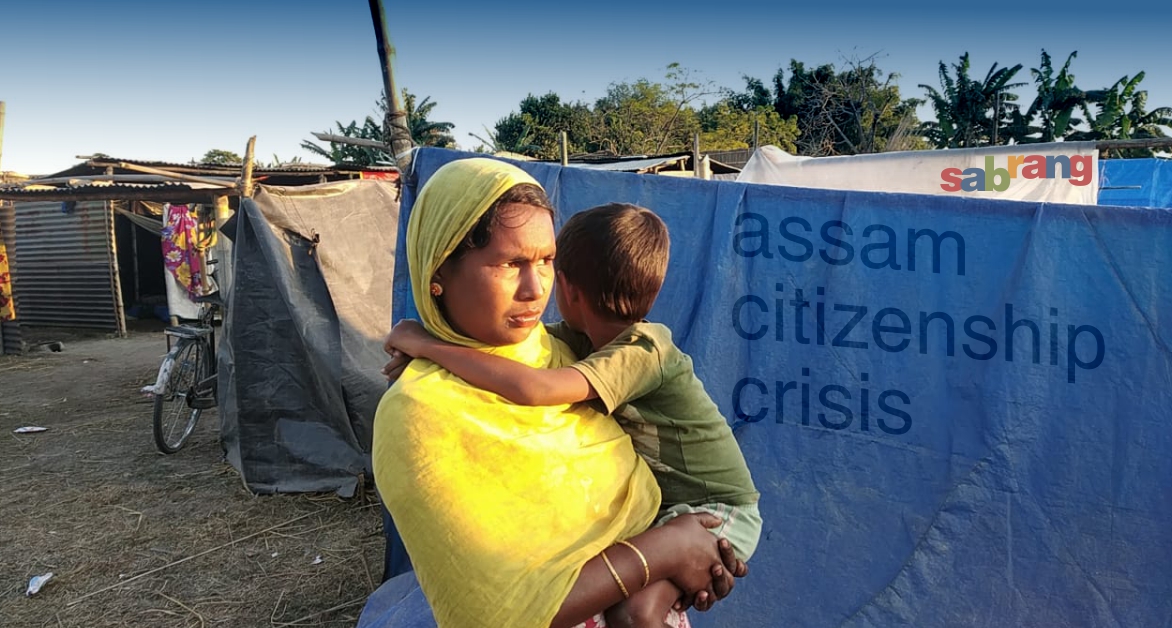 2020 has perhaps been cruelest to the people of Assam. Just as they were coming to terms with exclusion of over 19 lakh people from the final National Register of Citizens (NRC) last year, the Citizenship Amendment Act (CAA) was passed, upsetting the applecart over a very volatile subject… Indian Citizenship.
And all this only got compounded due to economic hardships in wake of an unplanned lockdown. Here are some examples of how people were 'othered', isolated, harassed, targeted and even institutionally murdered in Assam due to the apathy of the administration.
70-year-old daughter of freedom-fighter forced to appear before Assam FT!
In March 2020, we had brought to you the story of Seje Bala Ghosh, the daughter of Lt. Digendra Chandra Ghosh, was connected closely with prominent revolutionary and freedom fighter Chandra Sekhar Azad. She had been served a notice to appear before a Foreigners' Tribunal (FT) in Assam despite her name appearing in the final National Register of Citizens (NRC). When we had met her in March, SejeBala was earning a living working as a maid, but now her health has deteriorated significantly. When she learnt about the possibility of an FT hearing in September, she fainted and fell to the ground breaking an arm! One of her sons has died, and the other has not been able to find any work due to the lockdown. The family is surviving due to the kindness of neighbours. Read more here.
Flood-affected people sent 'foreigner' notice in Assam
Four women and one man hailing from the flood-affected Dhalpur village in Darrang district of Assam were sent notices in July 2020, to appear before a Foreigners' Tribunal (FT) in Mangaldoi to defend their Indian citizenship. This was at a time when their village was submerged under 7-8 feet of water. To add insult to injury, the notices were sent via whatsapp. Read more here.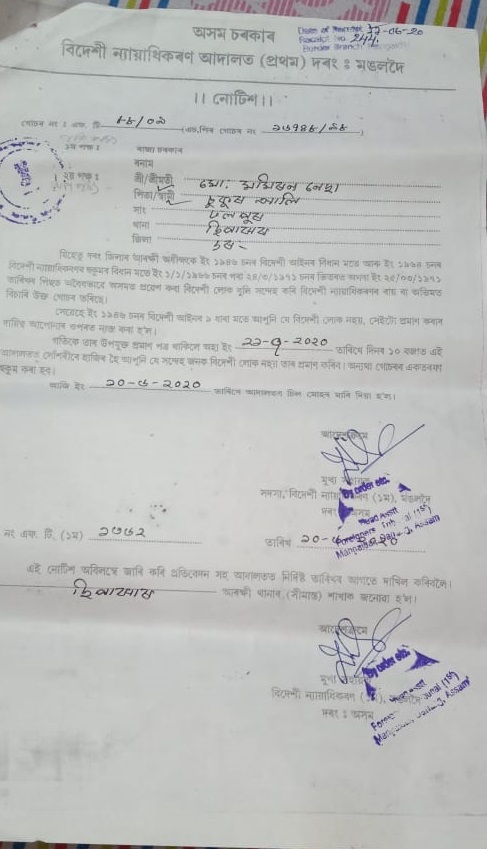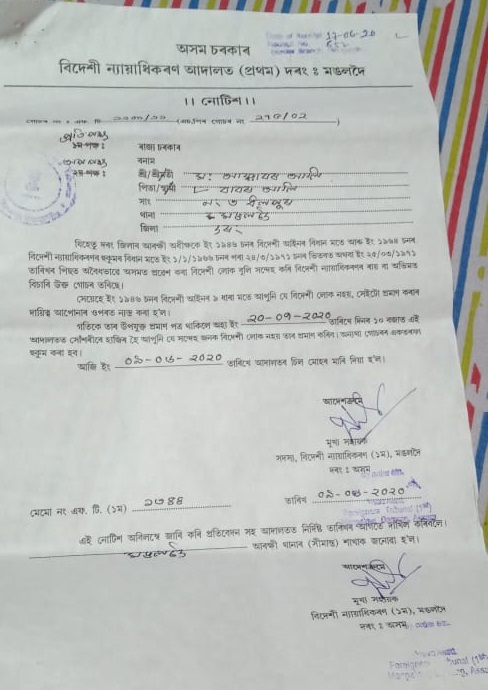 Family of five dies by suicide
Five members of a family died by suicide in Assam after being pushed deep into debt due to loss of income as a result of the unplanned lockdown in wake of the Covid-19 pandemic. The deceased were identified as Nirmal Paul and Mallika Paul, and their three daughters: Dipa, Puja and Neha. The eldest daughter was hoping to pursue post-graduate studies after getting her B.Sc degree. The incident took place in Tulsibil village in Kokrajhar district of Assam. This needs to be viewed as institutional murder of an entire family that was unable to cope with deprivation and abject poverty… a fate thrust upon them due to the State's decision to suddenly declare a lockdown without taking into account its economic impact of people from financially weak backgrounds.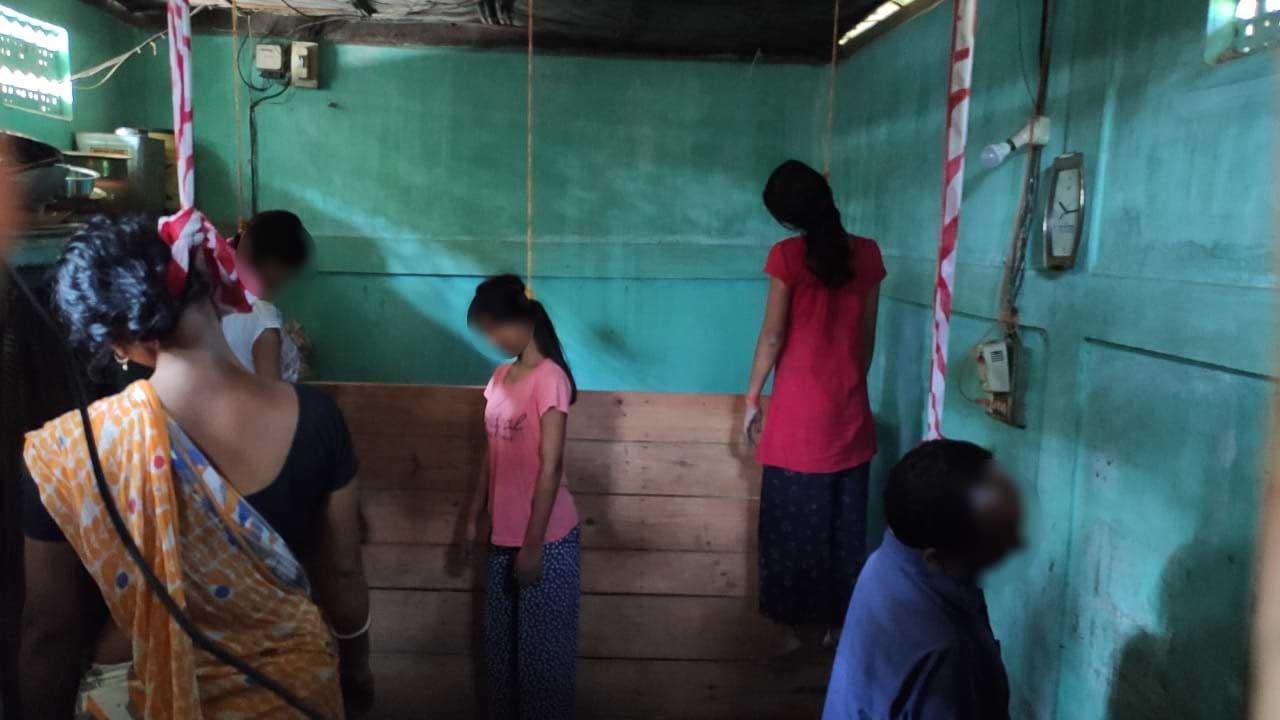 The institutional murder of Gopesh Das
On December 15, Gopesh Das spoke to his wife Amala over the phone one last time. Amala was declared a 'foreigner' and is lodged at the Kokrajhar detention camp. For close to two years, her release was the only thing on Gopesh's mind. With his wife of forty years forced to spend life behind bars, 63-year-old Gopesh started losing hope and feeling helpless. But when nothing worked in his wife's favour and she continued to remain behind bars, Gopesh died… his death an institutional murder. CJP Assam team not only helped perform Gopesh Das's last rites, but also helped secure Amala's release from the Detention Camp for one day to complete religious formalities in wake of her husband's death. Read more here.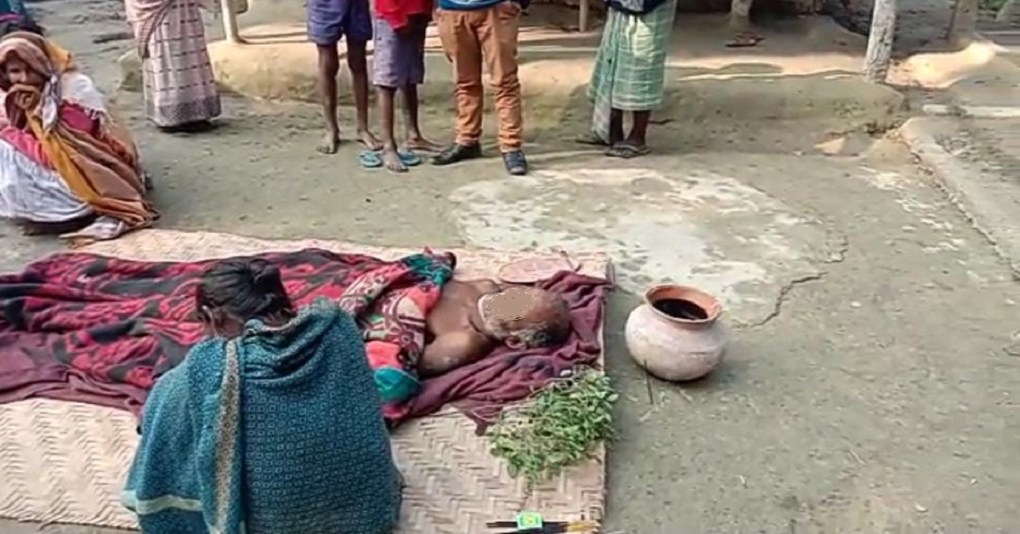 104-year-old 'declared foreigner' dies in Assam
Over half a century ago, when Chandrahar Das was a young man, he fled Bangladesh and made his way to Assam via Tripura. A refugee, he even obtained a certificate of registration. But all of that appeared to have been in vain, when he was arrested and thrown into a detention camp three years ago… at the age of 101! At that time, the Dementia and Parkinson's Disease afflicted man, arrested at the age of 101, could not recall when he crossed into the country. Though he was released on bail after spending three months in a detention camp, he was still a 'declared foreigner' when he died on December 13, 2020, at the age of 104. Read more here.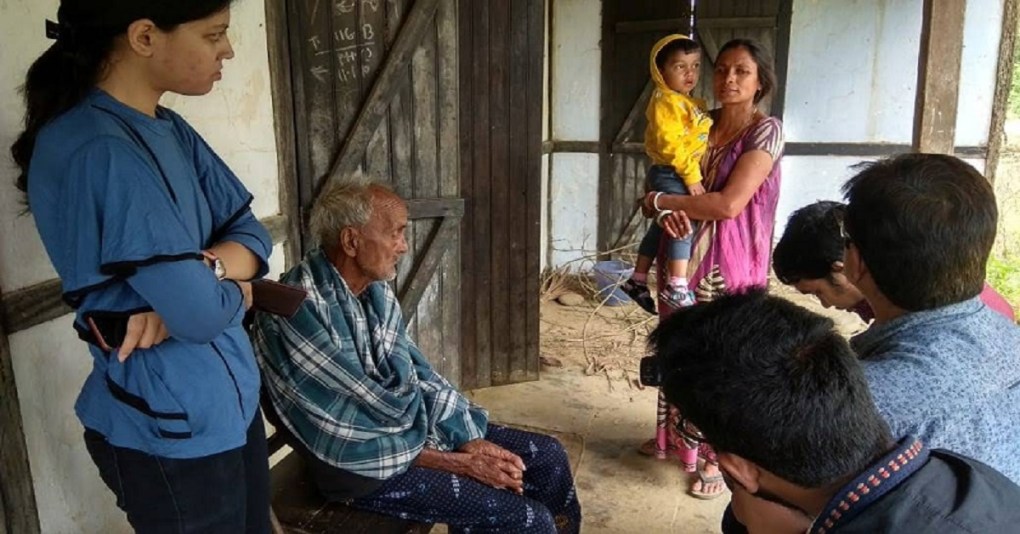 (Compiled by Deborah Grey)
Related:
Ailing septuagenarian being forced to appear before Assam FT!
Shocking! Flood-affected people sent 'foreigner' notice in Assam
The institutional murder of Gopesh Das
104-year-old 'declared foreigner' dies in Assam