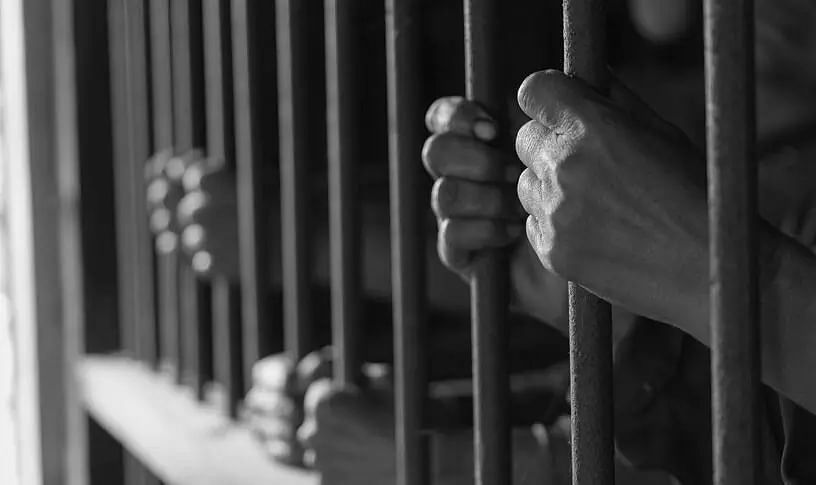 Assam Chief Minister Himanta Biswa Sarma revealed before the Assam State Assembly recently that there were 22 children who were living in detention camps in the state along with their mothers. This revelation is significant for two reasons.
Firstly, because on January 6, 2020, the Supreme Court while hearing a petition filed by Citizens for Justice and Peace (CJP), had directed the Assam government to ensure that no children of parents whose names have been included in the final NRC list be sent to detention centres or be separated from their parents until said application was fully considered. However, this order did not protect children who were already living in detention camps with their mothers. Minor children are often allowed to live with their mothers in detention camps if they have no other family to look after them.
Secondly, prison is no place for a child to live, especially amidst a raging pandemic. The SC had itself directed inmates who fulfill certain criteria be granted release on conditional bail to decongest detention camps to check the spread of Covid-19. However, despite several people being granted release under these terms, there are still 22 children who are living in detention camps with their mothers.
Moreover, all this can only help those children who have a home or family in India, not children of foreign nationals. Convicted foreigners i.e people who have addresses outside India and who have been convicted of crimes in India, and their children have no other option, but to be deported to their home countries. However, as the Assam Team of CJP learnt while visiting the Goalpara detention camp, many of these foreign nationals and their children came to India searching of employment and to escape abject poverty back home.
In response to a query raised by MLA Sherman Ali Ahmed, the Chief Minister informed the Assembly that a total of 181 inmates are lodged across six detention camps. It is noteworthy that these detention camps operate out of makeshift facilities in district prisons in Goalpara, Kokrajhar, Silchar, Tezpur, Jorhat and Dibrugarh. 120 of these people are convicted foreigners awaiting deportation, while 61 are declared foreigners.
According to the Chief Minister's submission before the Assembly, all 22 children are living with their mothers in three detention centres in Kokrajhar, Silchar and Tezpur. The youngest child is Mohammed Sadek, a two-year-old who lives with his mother Taslima Begum, who is a teenager herself at just 19 years of age. They are lodged in the Silchar detention camp. 20 out of the 22 children are under the age of 14 years, while two Yasmin Aktan (19) and Tahemina Aktan (16) are older, and both are lodged in Tezpur. The addresses of these women have been found by the authorities to be in Bangladesh and Myanmar, and they are all awaiting deportation. Therefore, their children are deemed Children of Foreign Nationals (CFN).
The complete list of mothers and children may be viewed here: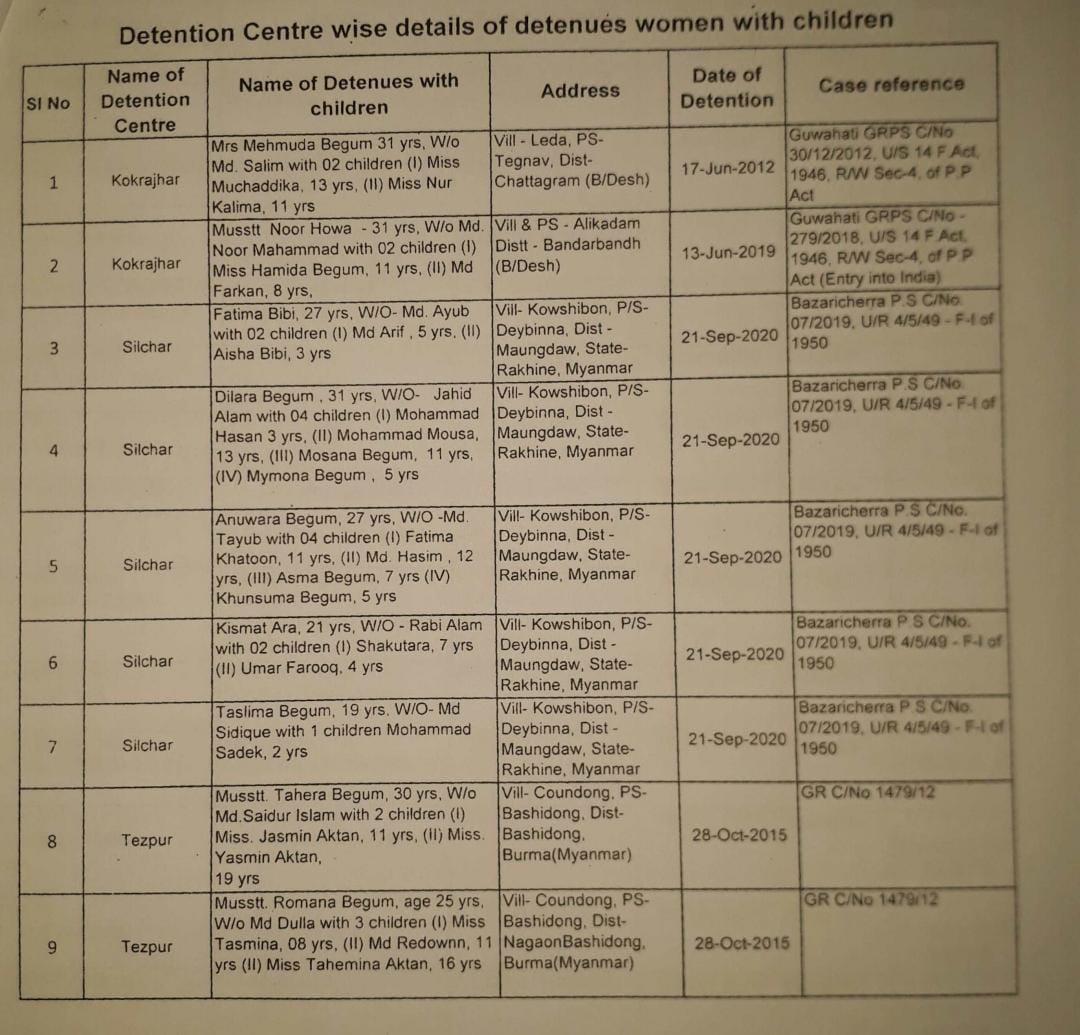 The Chief Minister further informed the state assembly that a total of 2,551 people had been sent to detention camps between December 29, 2009 and June 30, 2021. As many as 29 people had died in detention camps. After the SC via an order passed in May 2019, permitted release of inmates who had served three years behind bars, a total of 273 people were released. After the quantum of time served was reduced to two years by the SC in April 2020 due to Covid concerns, 481 more people were released.
It is noteworthy that so far, CJP has aided in the release of at least 43 declared foreigners who have addresses in India, and continues to work towards securing the release of more people every week.
Related:
SC orders no children be sent to detention camps in Assam