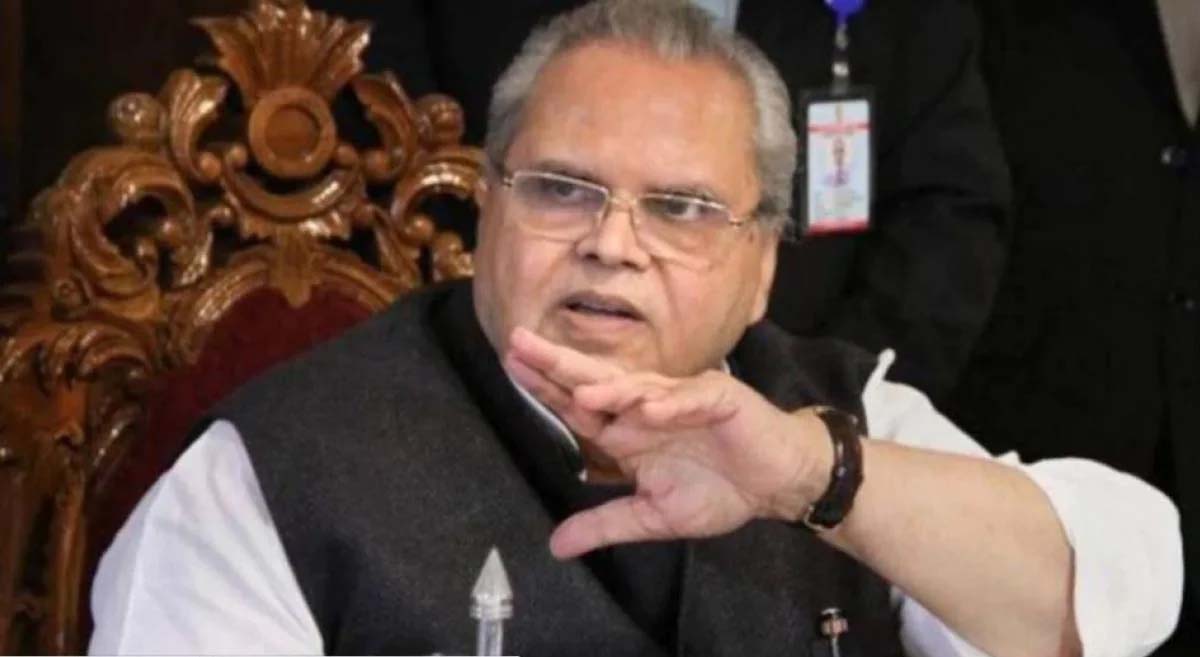 Shortly after advising the Centre not to harm agitating farmers, Meghalaya Governor Satya Pal Malik strongly condemned government leaders' stance on the farmers' agitation on March 16, 2021 at the Jhunjhunu district in Rajasthan. According to Dainik Bhaskar, Malik said that the long-run of the peasant agitation – that has already continued for about 110 days – will not benefit anyone.
Malik told Zee News Rajasthan, "Even when a dog dies, government officials send their condolences. And now, 250 farmers have died, nobody said anything. They should have. Farmers left their homes to raise a demand. You even send condolences to those who died in accidents but you say nothing to farmers. Why?"
Governor Malik addressed the media while on his way to Delhi from Didwana district. There, he said that the farmers' struggle may be resolved soon if the issue of Minimum Support Price (MSP) is resolved.
"Everyone is in their own right. This matter can be settled soon if MSP is made legal," he said, reasoning that the movement should not last for so long and that the problem should be resolved with negotiations.
When asked whether Malik would be willing to act as the intermediary, Malik said he could not be the middle person owing to his constitutional post but acknowledged the unity of farmers in their opposition to the agricultural laws.
For over three months, farmers have demanded the withdrawal of the three farm laws – the Farmers (Empowerment and Protection) Agreement on Price Assurance & Farm Services Act, the Farmer's Produce Trade and Commerce (Promotion and Facilitation) Act, and the Essential Commodities (Amendment) Act – as well as a legal guarantee to MSP, removal of provisions discriminating against farmers in Electricity and Pollution related Bills.
On March 15, Malik had voiced his suggestion to provide a legal guarantee for MSP and talked about his intervention in preventing the arrest of farmer leader Rakesh Tikait. He asked Prime Minister Narendra Modi and Union Home Minister Amit Shah not to insult farmers and force them to leave the national capital empty-handed.
Related:
Don't return farmers empty-handed: Meghalaya Governor on farmers' struggle
Haryana gov't trying to trap farmers in false cases: SKM
Anti-Privatisation Day: Over 1 lakh protests, video message to UNHRC and more
Farmer and workers leaders to meet and plan March 26 Bharat Bandh!
Contract employees flood Patiala streets, demand regularisation of workers
Mitti satyagraha begins on the same day as the historic salt satyagraha!
Punish anti-farmer BJP and its allies in upcoming elections: SKM
Farmers call for Bharat Bandh on March 28!
Karnataka farmers ask: Where is MSP Modi ji?