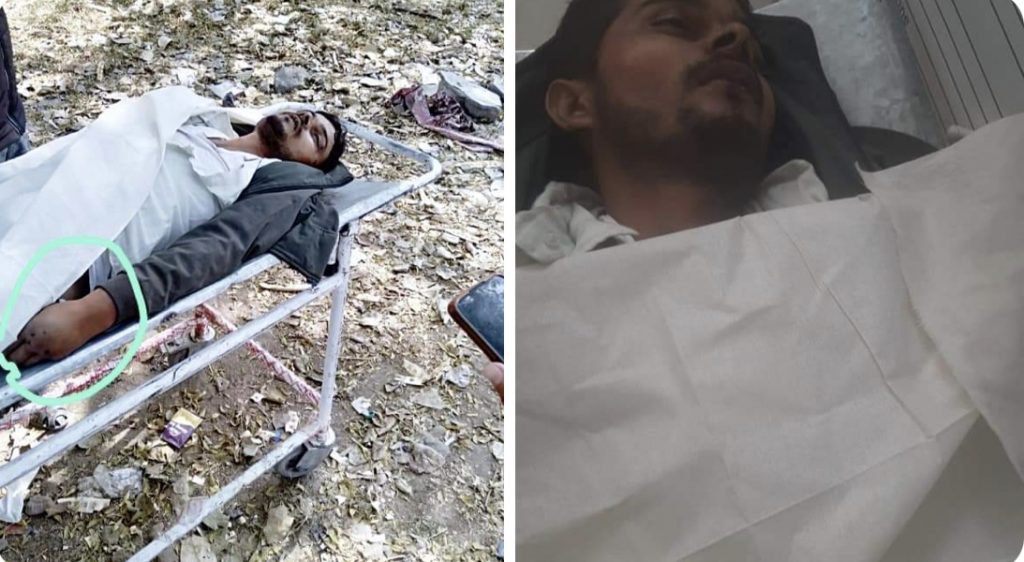 Within a span of a week another incident of a Muslim man being lynched has been reported from Bihar. Abbas Ansari, resident of Maliya Tola of Mirpur village of East Champaran district of Bihar has been allegedly beaten to death by a mob. In the last two weeks, reports of lynching have been reported from four districts of Bihar (Gaya, Raxaul, Samastipur, East Champaran).
On Wednesday, February 22, a mob in Gaya, Bihar, ruthlessly beat up Mohd Babar, Sajid and Rakhmuddeen –three Muslim youths– on "suspicion of theft", killing one near instantly and leaving the other two in critical condition. Family members of the victims have asserted that it was an incident of "targeted killing". Bihar Police has set up an SIT to probe the incident.
In Raxaul, a Hindu mob thrashed an elderly Muslim man, Ansarul Sheikh for allegedly carrying beef, while he kept insisting that he was carrying bull meat. A case was instead registered against Sheikh and he was remanded to custody.

In Bihar's Raxual, A Hindu mob thrashed an elderly Muslim man on suspicion of carrying beef.#Islamophobia pic.twitter.com/lhai7ieETu

— Meer Faisal (@meerfaisal01) February 25, 2023
On February 25, Mohammad Faiyaz, a Muslim youth with a mental health disability, was beaten to death by a mob in Samastipur. The family alleged that a villager Mahendra Paswan had tied up Faiyaz in his house.
Location: Samastipur, Bihar

Mohammad Faiyaz, a Muslim youth with mental health disability, was beaten to death by a mob.

Family members have accused Mahendra Paswan, a local who lives in the same village, of tying up Fayaz in his pic.twitter.com/CrVeO2DqGW… https://t.co/HtFoRlLhRa

— HindutvaWatch (@HindutvaWatchIn) February 25, 2023
Despite the frequency of such incidents in such a short period, the Bihar government led by Nitish Kumar has not found its voice to ensure justice to its minority Muslim population. As per 2011 census data Muslims form 16.9% of the population in Bihar
Related:
Bihar: New day, new atrocities reported against the Muslim community
Calcutta cook lynched in Bihar weeks before marriage
Curb on internet, SMS in Nuh as protests demanding justice for Junaid-Nasir escalate
Noida cops suspended for inaction in 2 yr-old hate crime against elderly Muslim man