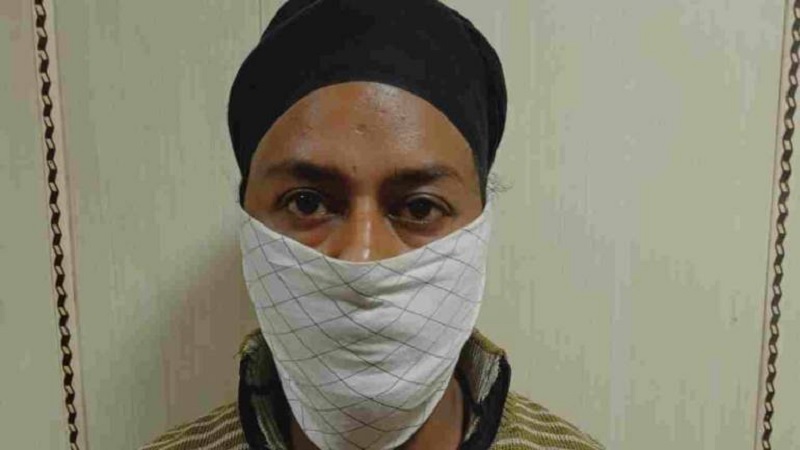 Image Courtesy:moneycontrol.com
The Delhi police have arrested another suspect in connection with the January 26, 2021 violence at the Red Fort. The accused has been identified as Maninder Singh, a 30-year-old mechanic and was arrested on Tuesday evening near a bus stop in Pitampura area of Delhi. According to a report in the Scroll and other media, the police have said the accused was a frequent visitor to the farmers protest site at Singhu border. Police added that he was 'highly motivated' by speeches delivered there.
Maninder Singh has been accused by the Police of "swinging swords" and this 'motivating' the protesters present at the red fort that day. According to news reports, police have recovered two swords from Singh's Swaroop Nagar residence in Delhi. Deputy Commissioner of Police (Special Cell) Pramod Singh Kushwah was quoted as saying: "Singh was seen in a video swinging two swords at Red Fort with intent to motivate or radicalise and energise the violent anti-national elements indulging in brutal assault or attack on police persons on duty with swords, iron rods, axes, sticks, etc, and damaging historical monument Red Fort on Republic Day."
According to the police, Singh has also "disclosed" that he was "radicalised" after seeing provocative Facebook posts on various groups. Police have reportedly said that Singh runs a sword-training school near his home and he had also "motivated" six people in Swaroop Nagar area to join the protests. Police said, "All six of them, riding upon bikes, had accompanied tractor rally of farmers heading from Singhu border towards Mukarba Chowk on 26/01/2021… as per their plan, accused along with his five associates and other unknown armed miscreants entered in Red Fort and Maninder did sword dancing/swinging. That sword dancing had motivated violent protesters to cause more mayhem at Red Fort…"
A video purportedly of Singh swinging swords at Red Fort on Republic Day was found in his mobile phone, the police told the media. Delhi Police have already arrested Iqbal Singh, Sukhdev Singh and Deep Sidhu. There are the eight key suspects named in the Red Fort violence case by the Delhi Police.
Related:
Bombay HC grants 3 weeks anticipatory bail to Nikita Jacob in toolkit case
Haryana farmers announce Mai Bhi Andolanwaadi campaign to intensify farmers
Key suspect in the Red Fort violence case arrested