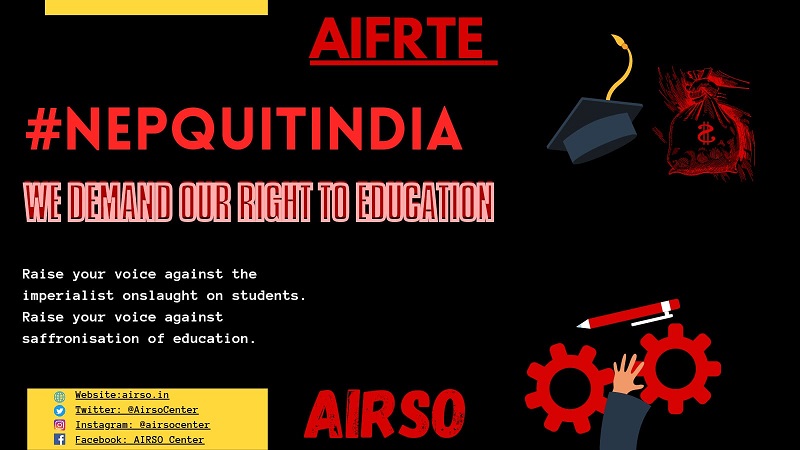 Continuing with the virtual campaign against the National Education Policy (NEP) 2020, organisers circulated a document listing 51 reasons for rejecting the policy on August 11, 2021.
The All India Forum for Right To Education (AIFRTE) shared an open letter to government authorities decrying the NEP 2020 for its "unconstitutional" approach to education on the first day of the NEP Quit India campaign on Tuesday.
Primary among those reasons is that the NEP 2020 overrides rights of state governments for taking decisions about education – a subject in the Concurrent List of the Constitution. Academicians, teachers, students worried that this imposes centralised regulatory bodies, centralised eligibility, evaluation tests and even centrally coordinated tests at classes 3, 5, and 8 in schools.
"[NEP 2020] actually reduces the scope of mother tongues as the medium of Education: while the RTE Act provided for mother tongues as a medium of education up to grade VIII, the NEP 2020 reduces it to grade V only; and like the former act, this document also applies similar provisions like 'except wherever not possible' making the whole provision ineffectual," said the AIFRTE.
Individuals and organisations on social media shared various points in the Bill on Wednesday to give a bullet-view of why they rejected the policy.
शिक्षा की जिम्मेदारी सरकार की होनी चाहिए लेकिन नई शिक्षा नीति कह रही हो कि सरकार की कोई जिम्मेदारी नहीं है।
जिसपर जितना ज्यादा पैसा होगा वही शिक्षा लेगा।
बाजारीकरण के खिलाफ सड़कों पर निकलना जरूरी है#NEPQuitIndia @Sonia96131312 @PJkanojia @NavMDU @TheAlternate3 @FirozAl97509171 pic.twitter.com/MCLRws8KoF

— Sangeeta Geet (@SangeetaGeet2) August 11, 2021
#NEPQuitIndia pic.twitter.com/TcAv81sEbT

— Gangadhar M (@Gangadh41417242) August 11, 2021
The document also mentions how instead of acknowledging the Tapas Mazumdar Committee's (2005) suggestion to provide educational expenditure only from government sources, the NEP 2020 calls for not only so-called 'private philanthropic' activity but also Foreign Direct Investment (FDI) in the education sector.
The full list of reasons can be viewed below:
Others drafted a copy of the AIFRTE's open letter in their local language to officials like the Joint Collector in Andhra Pradesh.
#NEPQuitIndia ఈరోజు శ్రీకాకుళం జిల్లా జేసీ కి వినతి ఇస్తున్న ఏపీ విద్యా పరిరక్షణ కమిటీ శ్రీకాకుళం జిల్లా నాయకత్వం…*Srikakulam unit of APSEC submitted a memorandum to the joint collector against implementation of NEP 2020 in Andhra Pradesh pic.twitter.com/bMPJeHxNTN

— Ramesh Patnaik (@drameshchandra1) August 11, 2021
In Kamareddy district of Telangana, the State Save Education committee observed a physical protest and submitted a memorandum to the District Collector.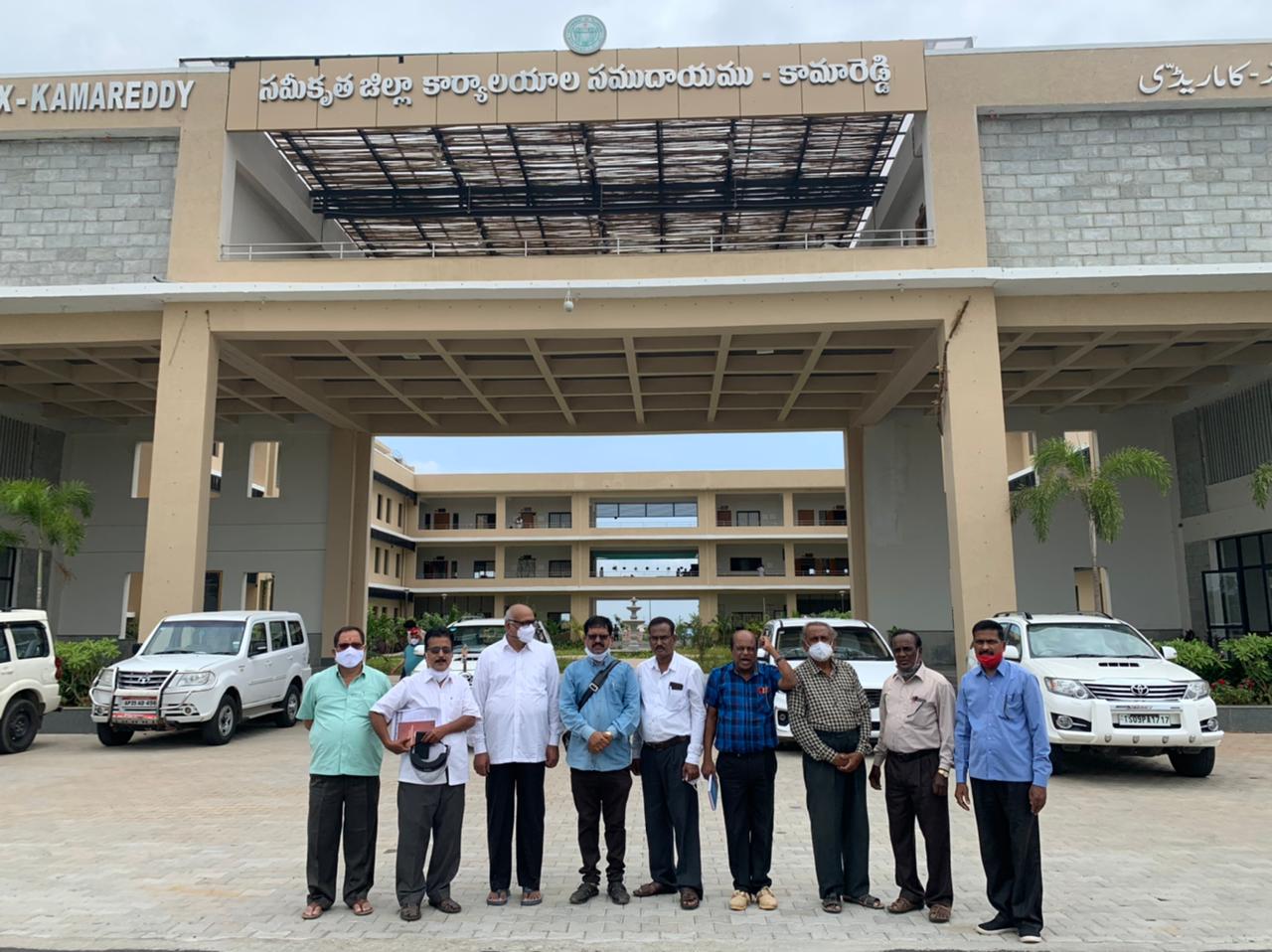 Similarly, the women's student collective Pinjra Tod published their second statement on "blended learning" and the NEP 2020. In it, they condemned the UGC's draft syllabi that included pro-establishment books by Baba Ram Dev and Uttar Pradesh Chief Minister Ajay Singh Bisht "Adityanath."
Statement on Blended Learning & #NEP2020 – Part 2

"These WTO-GATS policies have increasingly shaped the Indian policy for higher education, and NEP is the tragic climax of this turn to commercialisation and commodification…" https://t.co/rhWWcmMh61 pic.twitter.com/8YUdo2Xx4V

— Pinjra Tod (@PinjraTod) August 11, 2021
The NEP Quit India campaign continues on Thursday. The AIFRTE once again appealed to all people to draw attention towards the policy that threatens to undermine the Right to Education.
Reject NEP-2020 which is intended to pull back to Pre Mediaval Slavery byImposing VocationalEducation onCast based profession to keep the students out side theirChoice of gettingHigher Education.#NEPQuitIndia @nep2020 @AISFofficial @VickyMahesari @AisfOdisha @SonuSanghamitra pic.twitter.com/h5y8uYLJ1x

— JAYANTA DAS (@JAYANTA62725480) August 11, 2021
Related:
'NEP Quit India' campaign begins
AIFRTE announces NEP Quit India campaign
Activists, intellectuals discuss the threat of NEP 2020 on Constitution Day
Modi and Sangh shape education in their own mould