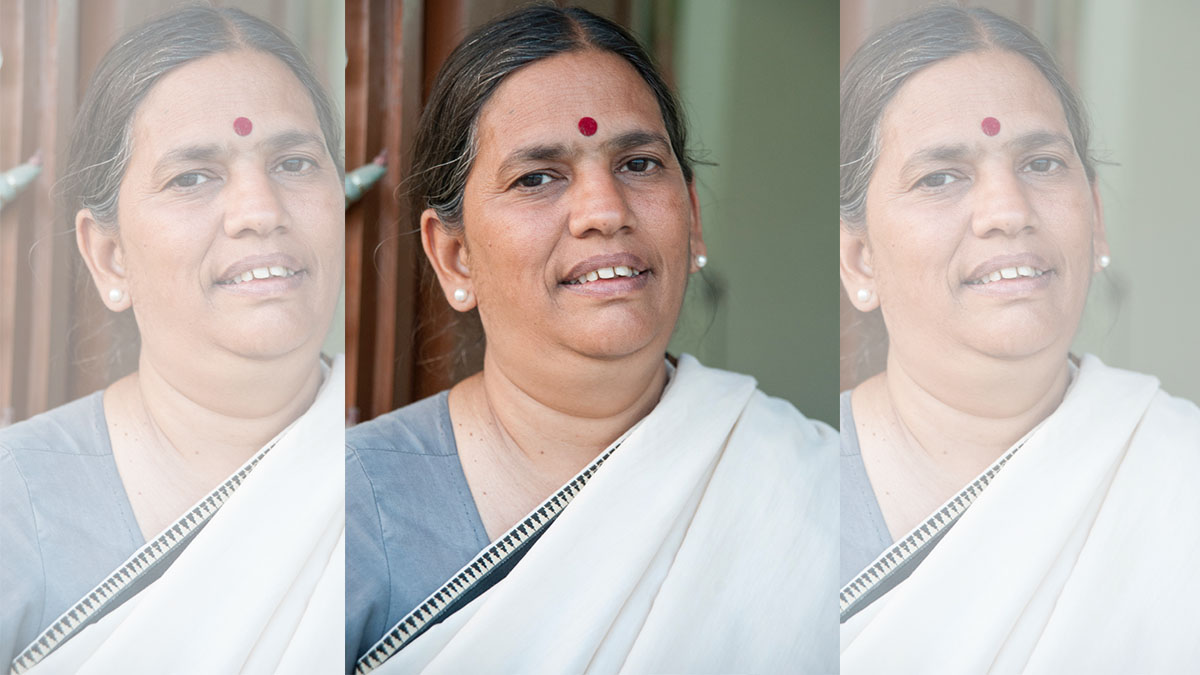 Tomorrow marks the 60th birthday of Sudha Bharadwaj, her fourth in prison. She is an undertrial in the Bhima Koregaon case against 16 human rights defenders from different parts of the country. A prisoner of conscience, a political prisoner, held without bail or trial. In a case whose edifice is eroding day by day, as more and more expert analysts show that the evidence is dubious, inadmissible and inadequate. All because of the use and misuse of the draconian UAPA law, by the Indian state, which has made the process the punishment.
We had hoped that this time she would get bail. We were hopeful all the previous times too. But more hopeful this time. However after all the arguments are over for default bail, after the judgement was reserved several months ago, we don't have a judgment to date.
For her daughter Maaysha, her friends in Chhattisgarh, her friends across the country and indeed the world, this is very painful and difficult to bear. Sudha is always worried that Maaysha may slip into depression and so keeps up a brave front. The fear of her mother's worry probably prevents Maaysha going off the deep end and forces her to keep her chin up.
As we watched with relief and joy the release of Shah Rukh Khan's son, many of us wondered: can't that galaxy of legal luminaries do our case, pro bono? But on more sober thought we realized that they won't, and even if they did, it would probably make no difference. We are not lacking in legal expertise.
In the case of Sudha Bharadwaj and other political prisoners, the State wants punishment without crime, punishment without trial. And so it's all fixed. If the media would subject the evidence in the Bhima Koregaon case to as much scrutiny as it did in the Aryan Khan case, the country would know that it is planted. The whole thing is a big conspiracy against political dissenters. Like every child in India now knows about the sham of the "conscious possession" argument….they would learn about Pegasus and malwares and the remote tampering of computers in this case to plant incriminating material.
But anyway, let's not talk of responsible media, fair trials, justice and other sad things. Today let me just say happy birthday to my dear friend Sudha Bharadwaj. With the hope still alive, my gift is this poem by Nazim Hikmet and of course, Joan Baez!
Since I have been in Prison
By – Nazim Hikmet
"Since I have been in prison
the world has revolved around the sun ten times
If you ask the earth, she will say:
'It's not worth a mention,
A time so little.'
And if you ask me, I will say:
'It's ten years of my life!'
I had a pencil
the year I came to jail.
It wore out in a week from writing.
And if you ask the pencil, she will say:
'A whole life.'
And if you ask me, I will say:
'It's nothing, a mere week."
*Views expressed are the author's own. This first appeared as a Facebook post. The original post may be read here.
Related:
Sudha Bharadwaj's Remarkable Journey: From Trade Unionist and Lawyer to 'Urban Naxal'

Sudha Bharadwaj to spend birthday behind bars, third year in a row!

Covid-19 a virtual death sentence, new persecution tool against Bhima-Koregaon accused

Has India betrayed its indigenous peoples, the Adivasis?