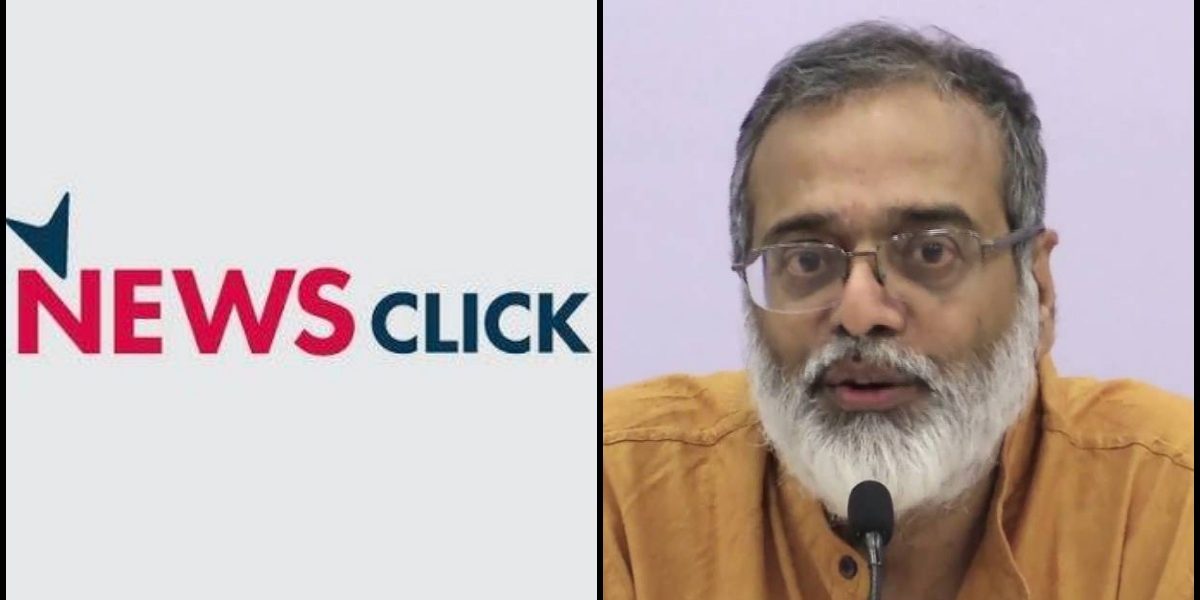 The Enforcement Directorate (ED) completed 85 hours of continuing search, as of February 12, 2021, at the home of 73-year-old NewsClick Editor-in-Chief Prabir Purkayastha and author Githa Hariharan.
According to the Telegraph, former Income Tax Chief Commissioner and ex-Chief Election Commissioner T.S. Krishnamurthy said it was rare for anyone to be detained so long.
Regarding precedents of long raids by the Union Finance Ministry's agencies he said, "Among the very long raids was that on the Jaipur Royal family… I do not know the facts of this [NewsClick] case but we normally don't have the power to detain people for so long."
Krishnamurthy was referring to the tax-raid in 1975 when officials visited Jaipur's palaces and forts for a fortnight and found more than 800 kg of undeclared gold. However, in 2013, the Patna High Court ruled that subjecting a person to a continuous income-tax raid for 36 hours amounted to violation of human rights. Nonetheless, long "searches" have continued.
At the Delhi house, Purkayastha suffers from hypertension, diabetes, asthma, while 67-year-old Hariharan has a heart ailment. Neither of them tested their health parameters since the raid began. However, the newspaper said the two veteran writers have been experiencing insomnia since the raid began. Purkayastha is showing signs of severe fatigue.
Other than the Editor-in-Chief's house, the ED has raided seven other locations linked to the news website, known for its coverage of the farmers' movement and investigative reports on big businesses. Even after the conclusion of the home raids, Purkayastha has to appear at the ED office to record his statement.
Earlier, the ED confiscated laptops and mobiles of NewsClick workers. The department is yet to reveal what information was recovered from the gadgets, email caches and bank documents of several NewsClick shareholders and employees.
Another newspaper on Friday said ED personnel claimed that NewsClick received Rs. 30.51 crore from foreign companies to publish news on its sister platform Peoples Dispatch, an international news site run in collaboration with several global news outlets. It may be mentioned that this is not in itself illegal.
The ED is mandated with enforcing the Foreign Exchange Management Act, 1999, and the Prevention of Money Laundering Act, 2002.
Meanwhile, NewsClick published a statement saying, "Communication devices of directors and senior management have also been seized, which has, therefore, limited their ability to return to work or indeed, respond to queries of the media. Despite this harassment, NewsClick has cooperated fully with the authorities, and will continue to do so."
However, the organisation expressed concerns about various media reports based on information allegedly provided by ED senior officials
"The selective leak of misleading facts is nothing but a malicious attempt to smear the image of Newsclick and discredit our journalism," it said.
NewsClick employees have so far answered questionnaires on financial transactions, tangential queries on their proximity to the CPM, farmers' agitation and the influence of Gautam Navlakha, who had been associated with NewsClick as a contributor and as one of its initial shareholders.
Related:
ED questioning of NewsClick Founder continues, while staff's electronic gadgets seized
Truth shall prevail, have full faith in legal system: Newsclick
Enforcement Directorate raids NewsClick.in
Condemn targeting of Newsclick
Journalist Mandeep Punia granted bail by Delhi Court
Solidarity is the biggest need for Indian journalists today