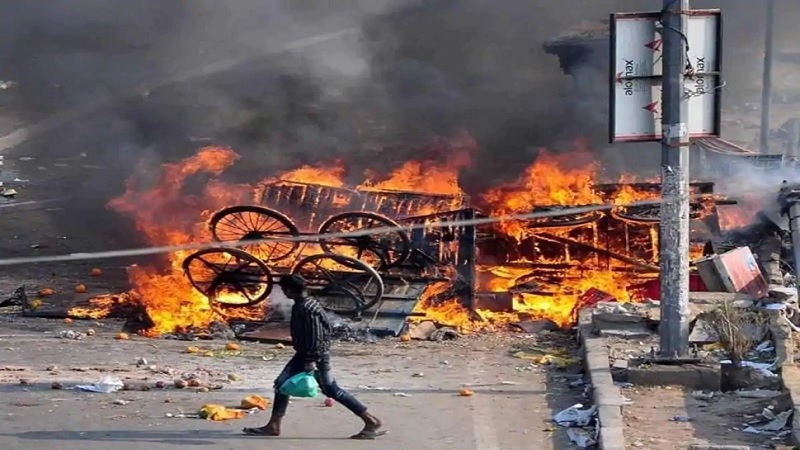 Representational Image
As many as 857 out of 51,606 incidents of riots in 2020 were communal or religious in nature, said Home Affairs Minister of State Nityanand Rai on March 29, 2022 in answer to a question on riots and lynching.
Congress MP Shashi Tharoor and BJP MP Chandra Prakash Joshi on Tuesday asked the Ministry about the number of communal riots and lynching incidents in recent years, especially in Rajasthan. Accordingly, Rai referred to the National Crime Records Bureau (NCRB) data to state that there 857 communal riots in India out of which 3 such riots took place in Rajasthan. While this means that communal riots in the state have lessened, overall rioting is at 342 cases, at par with the 2017 record of 345 riots.
Similarly, national communal riots figures have returned to 2016 figures – 869 cases – after a dip to 438 cases in 2019. Riots in the previous years at the national level were around 46,000 cases but then jumped back to 51,606 incidents. It may be mentioned, this is the same year that the North-East Delhi riots took place in February.
When asked about government measures to address this issue, Rai said, "It is the intention of the Government to comprehensively review the existing Criminal Laws and make them relevant to the contemporary law and order situation as well as to provide speedy justice to the vulnerable sections of the society and create a legal structure which is citizen-centric."
The Minister cited the related Parliamentary Standing Committee on Home Affairs' 2010 report that called for a comprehensive review of the criminal justice system of India. Earlier the Parliamentary Standing Committee in its 111th and 128th Reports also stressed upon the need to reform and rationalise the criminal law by introducing a comprehensive legislation rather than bringing about piece-meal amendments in respective Acts.
Related:
Delhi Violence: Court dismisses Gulfisha Fatima, Tasleem Ahmed's bail pleas
State is deriving sadistic pleasure by extending custody period, its torture: Ishrat Jahan
Delhi Violence: Ishrat Jahan granted bail in wider conspiracy case
2020 List of Honour: 10 Anti-CAA-NPR-NRC protesters vilified in Delhi