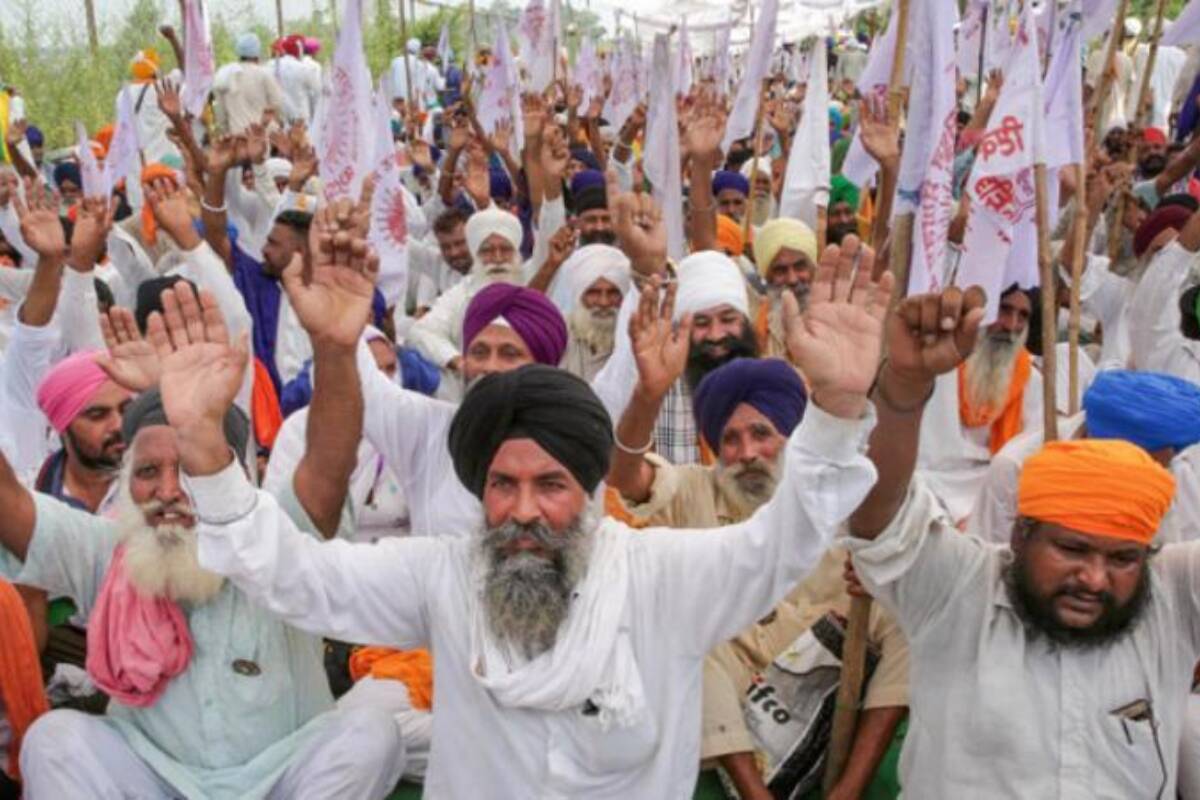 Image courtesy: PTI

As many as 87 U.S. farmer organizations and allied agroecology, farm and food justice groups, on February 19, 2021 issued a statement supporting the farmers movement in India saying, "The unjust farm laws that will increase agri-business' stranglehold over their food system."
"India's farmers have mobilised to create one of the world's most vibrant protests in history, camping on the outskirts of New Delhi for more than two and a half months. Their rallying cry is to repeal the three unjU.S.t laws that were passed without their knowledge or consultation. We extend our solidarity to countless farmers who are peacefully and boldly standing up for their rights and dignity, with other farmers from across the globe," said the groups in the joint solidarity statement.
Organisations also recognised the U.S. government's role in the creation of the three laws – the Farmers (Empowerment and Protection) Agreement on Price Assurance & Farm Services Act, the Farmer's Produce Trade and Commerce (Promotion and Facilitation) Act, the Essential Commodities (Amendment) Act. The U.S. was a key opponent of India's limited use of Minimum Support Price (MSP) at the World Trade Organization (WTO).
MSP is currently assured only for a few crops such as rice and wheat. But MSP for all agricultural produce, including vegetables, is one of the primary demands of farmers. Such a system ensures that farmers, burdened by huge debts, receive a fair price for their produce. It also helps the government procure a small percentage of crop for its food programs, and acts as a price signal to other traders in India.
However, the US, along with Australia, Canada and European allies, claimed that India's MSP distorts trade. According to the 87 U.S. groups, such a stand from their government is not surprising because it "has been eroding the concept of parity (similar to MSP in India) at home for decades."
"There is an opportunity for the Biden administration to shift U.S. trade policy to allow other countries to support fair markets for their farmers and shift agricultural policy to ensure that our food providers make a living wage," they said.
They pointed out that while the U.S. agricultural sector receives inordinately large support, access to that support remains inequitable especially in the case of black, indigenous, Latino, Asian-Pacific and other people of colour (PoC) producers. PoCs are excluded due to their lack secure land tenure and are concentrated in vegetable and small-scale cattle sectors. Support flows to larger agri-business farming operations instead of the independent family farmers whose voices the organisations amplify.
Organisations also clarified that almost four decades ago, US farmers suffered the same as today's Indian farmers during the Reagan era. It furthered the farm crisis through deliberate federal policy changes, with systematic erosion of parity prices and other deregulatory efforts.
"'Get big or get out' has been our government's mantra. Farmers with the means to consolidate have been rewarded for growing monoculture commodities. Tribal nations and traditional producers as well as small farmers who have always practiced or shifted to diversified agroecological farming have effectively been subsidising the U.S. agriculture sector. It is rare for these food producers to make a living without supplemental income. Unsurprisingly, farm suicides in rural America are 45 percent higher than the rest of the population," they said.
Earlier, the All India Kisan Sabha (AIKS) pointed out that every hour two Indian farmers die by suicide and 2,468 peasants per day are forced to give up agriculture.
Organisations blamed the WTO for worsening the state of agriculture between the Global South and Global North. Members appealed to countries, protect small farmers from deregulatory efforts, such as the three farm laws that diminish the limited bargaining power of farmers.
Moreover, organisations said that the US must endorse multilateral governance norms to support India's transition to climate-resilient, biodiverse and water conserving food systems that reach all producers. Such an effort will mean harmonising trade rules to include parity pricing and public crop procurement.
Organisations reiterated that they stand with farmers and farmworkers of the Samyukt Kisan Morcha (SKM) and urged both governments to support independent farmers, localised food systems to ensure food sovereignty and livelihoods of millions of farmers who are the bedrock of food security and nutritional wellbeing.
Related:
MSP at C2+50%, farmers' need of the hour: AIKS
Delhi court reserves order on Disha Ravi's bail plea
Right to dissent is a hallmark of democracy: Justice Deepak Gupta
Farmers observe 'rail roko' across India
Proud to be andolan jivis: Farmers
Budget Session: How the Centre justified farms laws in Lok Sabha