Nine Dalits were injured when nearly 20 persons allegedly attacked them following some argument in Hisar district's Mirchpur village from where CRPF troops were withdrawn only last month, six years after two people were burnt alive in an inter-caste violence.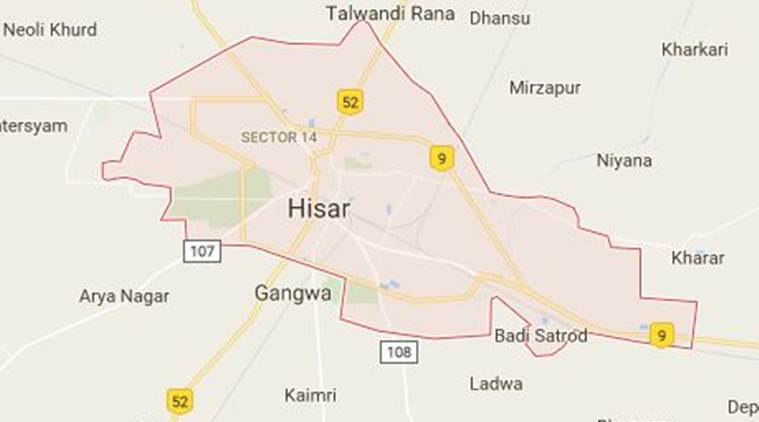 The villagers were last night watching a cycle show when some persons present there allegedly passed a caste-related comment on a Dalit youth who had won a race, police said today.
When the Dalits objected, a group of people belonging to another community allegedly attacked them, they said.
After the incident, a large number of Dalits gathered outside of the Mirchpur Police Chowki and held a demonstration and raised slogans against the police, police said.
On receiving information about the incident, SP Rajender Kumar Meena and Deputy Commissioner Nikhil Gajraj along with other officers and police force reached the village last night and met the locals, they said.
The situation in village is under control and extra police force has been deployed in the village to avoid any untoward incident, the SP said, adding in-charge of Mirchpur Chowki has been transferred.
One injured was admitted to Agroha Medical College while five others to civil hospital here with simple injuries and were likely to be discharged today, Superintendent of Police Rajender Kumar Meena said.
A case under section 148 (rioting), 149 (if an offence be committed by any member of an unlawful assembly), 323 (voluntarily causing hurt), 324 (voluntarily causing hurt by dangerous weapons or means) of IPC and under the provisions of the SC/ST Act has been registered against 15 persons in Narnaund Police Station last night.
Nearly seven years ago, two people were burnt alive in an inter-caste violence in the same Mirchpur village.
Later, CRPF troops had been deployed in the village to maintain peace, but these were withdrawn last year.
A 20-member committee had been formed earlier to maintain harmony in the village.
CRPF had been deployed in Mirchpur when allegedly a group of villagers belonging to upper caste torched over a dozen houses belonging to Dalits on April 21, 2010 in which a 19-year-old polio-stricken girl and her aged father were charred to death.
The incident was triggered by an argument between some Dalit youths and upper caste men after a person from the latter faction had thrown a stone at a dog which was barking at him.
He was passing through a Dalit locality in the village.