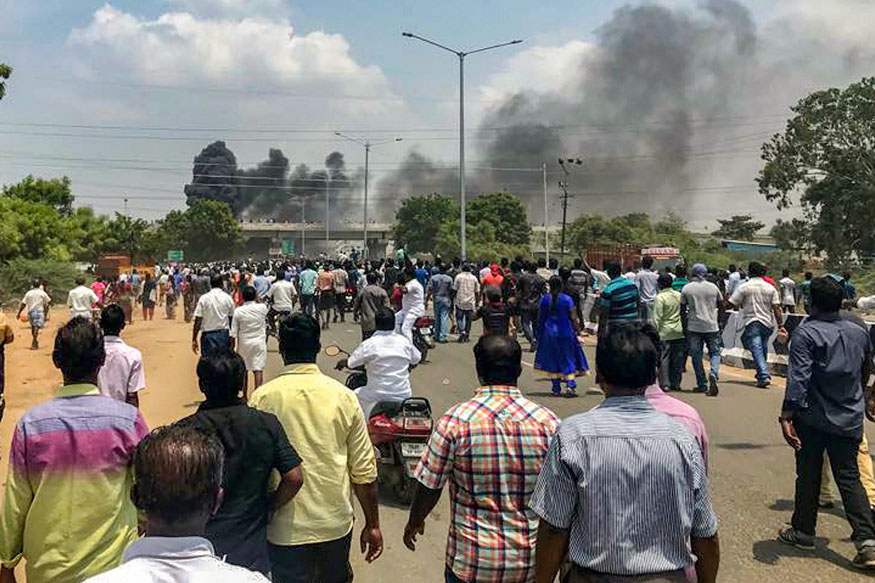 At least
9 people were killed
and 30 injured when police opened fire at a protest against copper mining company Sterlite in Thoothukudi (Tuticorin) in Tamil Nadu. A statement issued by the state's Governor Banwarilal Purohit though places the placed the death toll at 11. There are fears that even this number could go up as 9 people have sustained critical and life threatening injuries.
There were citywide demonstrations against the Sterlite plant that locals accused of
spreading pollution
by affecting the ground water. The plant has an annual output of 4,00,000 tonnes and the Sterlite recently announced expansion plans. Sterlite is the copper arm of Vedanta Ltd. The plant had been
fined Rs 100 crores
by the Supreme Court and the funds were to be utilised for environmental
rehabilitation and compensation
. The state government had expressed concerns over the expansion and the State Pollution Control Board Appellate Authority that was hearing an ongoing case had adjourned the hearing till June 6.
At first the protests were peaceful, but after a crowd of approximately
20,000 people
was prevented from marching towards the Sterlite plant, they decided to surround the Collector's office. They even set a police vehicle on fire. The police resorted to tear gassing and lathi charging to disperse huge crowd. After this there was stone pelting by protesters, following which the police allegedly opened fire.
Section 144 of the CrPC has been imposed and there is heavy police deployment in the city with additional forces being brought in from neighbouring districts of Madurai and Virudhunagar. Sterlite meanwhile maintained that it had obtained all necessary permits to operate its plant.