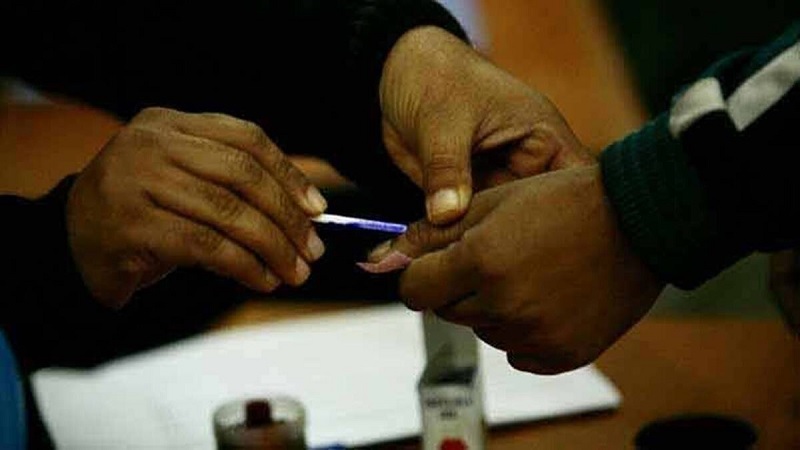 Image Courtesy:indianexpress.com
A polling booth in Assam's Dima Hasao district recorded twice the number of votes as there are eligible voters, reports NDTV. Repolling has not been ordered here yet.
The booth in question is the one set up at Khotlis LP School, which was the auxiliary booth to the main one at the Moudlam LP School. While only 90 people were eligible to vote from here, the actual number of votes cast here varies between 171 to 181 as per different media reports. Polling took place here on April 1 in the second phase of Assam assembly elections.
It was later discovered that the presiding polling officer had permitted people from the main booth to cast votes at the auxiliary booth. Five people have now been suspended due to "dereliction of duty". These include the sector officer and four polling officers.
This is the second high profile case of polling irregularities to be reported from Assam. Recently, polling had to be ordered again in the Ratabari assembly constituency in Assam after there were allegations that the Electronic Voting Machine (EVM) used at No. 149- Indira M.V. School may have been tampered with. Even here polling had taken place on April 1, after which through a series of curious events the EVM had found its way to a vehicle owned by the local BJP candidate's wife.
Related:
Assam: ECI orders repoll in Ratabari, after allegations of EVM tampering
Assam Assembly Elections: Phase two concludes
NRC officials awaiting SC order before issuing rejection slips
Complete process of issuing NRC rejection slips on "mission mode": Centre to Assam
Assam Assembly Elections: Phase one passes without incident