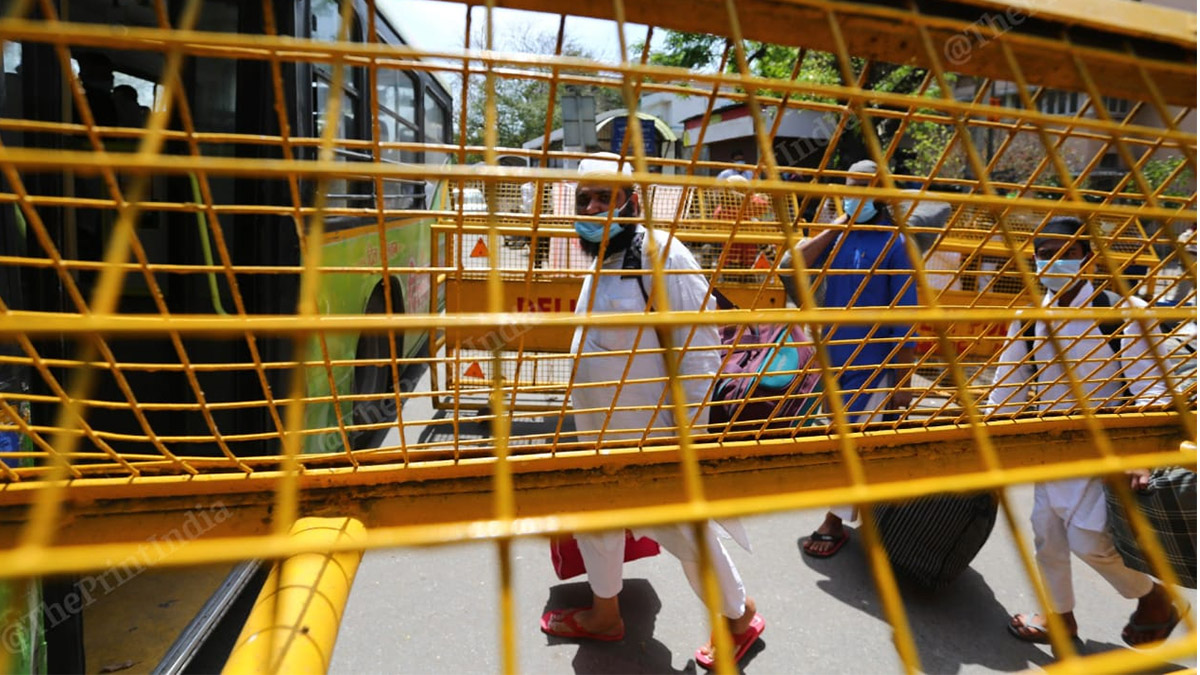 Representation Image
On October 14, 2020 Justice Anil Kumar Choudhary of the Jharkhand High Court granted anticipatory bail to two petitioners booked under relevant sections of the Indian Penal Code and Foreigners Act for providing shelter to Tabhligi Jamaat members (7 foreign nationals and 2 Indian coordinators accompanying them) at a mosque in Chaibasa, Jharkhand without local administration's permission in the matter of Haji Mohammad Tahir and Ors vs State of Jharkhand (A.B.A No. 5008 of 2020). The court further directed that in the event of arrest by the police or surrender within a period of six weeks from the date of this order, the petitioners shall be released on bail on furnishing bail bond of Rs. 25,000 each and that they shall cooperate with the investigation of the case. They have also been directed to submit their mobile number and photocopy of Aadhaar card at the time of surrender in the court below with an undertaking to not change their mobile numbers during the pendency of the case and comply with all directions under section 438(2) of the Code of Criminal Procedure.
Mr Ankit Vishal represented the petitioners whereas the Additional Public Prosecutor Santosh Kumar Shukla appeared for the State. The petitioners are coordinators of a mosque at Sakchi, Jamshedpur which is the headquarters for Jharkhand State of Tabhligi Jamaat. They submitted though their counsel that the said foreigners were Tablighi Jamaat members, who stayed at the mosque at Chaibasa and conducted activities of Tablighi Jamaat there, in the organization of which the petitioners were involved. They also submitted that that there were old people and the allegations levelled against them are false as both the local police and the Intelligence Bureau were aware of the movement of the foreigners even before they reached the mosque at Jamshedpur from Chaibasa.
Lastly, the petitioners also prayed for the grant of pre arrest bail as co-accused with similar allegations have already been granted the privilege of anticipatory bail by a co-ordinate Bench of this court by an order dated August 31, 2020 passed in ABA No. 2427 of 2020 and hence, the petitioners requested for the same privilege. They submitted that they shall cooperate with the investigation too. The Single Bench took cognizance of the submissions and noted, "Considering aforesaid facts and circumstances of the case, I am inclined to grant the privilege of anticipatory bail to the petitioners."
The Indian Government had detained hundreds of foreign Tabhligi Jamaat members on grounds of violating Covid19 lockdown norms in March this year.
The order can be read here:
Related:
Tablighi Jamaat case: Bandra Court discharges 12 foreign nationals
Tablighi Jamaat case: SC slams Centre for 'extremely offensive and brazen' response
How courts rescued the Tablighi Jamaat from further hatred