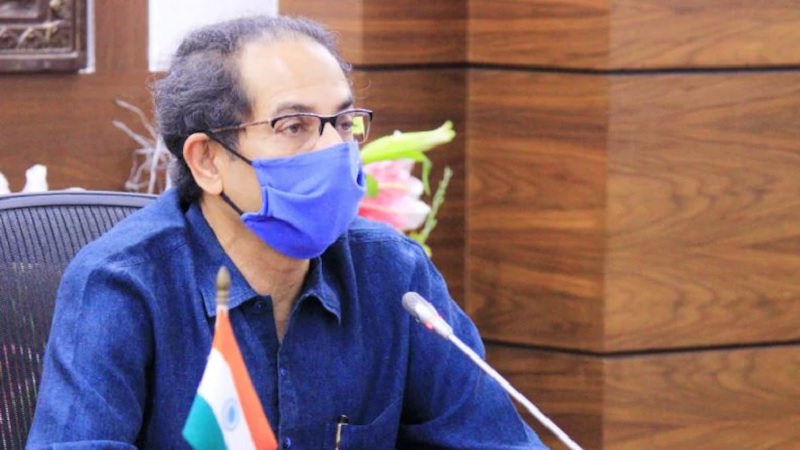 Image Courtesy:indiatoday.in
Civil society organisations sent recommendations concerning new Covid-19 restrictions to Maharashtra Chief Minister Uddhav Thackeray in a joint letter on April 6, 2021.
Despite an increasing number of coronavirus cases, members welcomed the government decision not to enforce a complete lockdown and requested a meeting with Thackeray to discuss possible civil society collaborations to effectively address the pandemic situation.
"Your efforts at avoiding any hasty decisions to impose a lockdown and inviting solutions from civil society to deal with the pandemic crisis is highly welcome and appreciated. However, there is not much clarity on the state of crisis faced by migrant workers, daily wage earners and many other workers in the informal sector due to the new restrictions," said the group whose members were involved in relief work and advocacy last year.
They pointed out that migrant and daily wage workers, the homeless and marginalised groups are badly affected by such restrictions because they no do not have adequate arrangements for food, shelter and other basic amenities. As such, members recommended a decentralised approach by consulting communities through associations, societies and groups of residents in the area.
Community representatives and civil society organisations should be included in the task force and provided movement passes, they recommended. Further, they advised against documentary proofs to avail relief packages in the poor neighborhoods under lockdown.
"Adequate arrangements for food, water and shelter should be put in place before imposing any lockdown conditions. Shivbhojan Yojana should be extended to tahsil and weekly market areas in rural Maharashtra," they said.
Further, the civil society groups said the Public Distribution System (PDS) should ensure migrant workers' food security, especially considering that in 2020, many workers with and without ration cards were left to fend for themselves.
"Rations should also be made available to non-ration card holders. There is a need to establish food centres/ banks in every city ward with multiple counters after surveying the ward-wise requirement," they said.
Members also called for a constant monitoring of the impact of the lockdown restrictions on migrant workers and their livelihood status, to ensure support such as re-establishment of shelters, special protection for hawkers, cash transfers/sustenance, a 24-hour helpline and vaccination centres in populated slums and localities.
In the field of health care, the groups said that the poor citizens often lose out on non-Covid healthcare. Last year, many facilities were diverted for Covid care and the poor were forced to access expensive private hospitals to avail of medical facilities. Similarly, ambulance service should be strengthened and expanded, especially in districts with high case load and in rural/tribal areas.
Regarding the over-Rs. 22,000-crore provisional GST collection that the central government is yet to give to the state government from 2020-21, the 100 and more organisations agreed that the central government should pay a major part of Covid-19-related expenses such as medical and hospitalisation expenses, rations, transport, etc.
Lastly, member organisations called for clarity in guidelines and accountability from enforcement agencies to ensure the most vulnerable such as the informal sector are not targeted. In 2020, Sakinaka's larger informal manufacturing sector said the police resorted to violence and forcibly shut units by 6:30 PM, despite permission to run at full capacity.
"A situation like this, involving wrongful implementation, unnecessary harassment and use of force, could potentially lead to many units shutting down, resulting in economic hardship," said the letter.
The full list of recommendations can be viewed seen below:
Related:
Covid-19: One lakh cases in a day, what is the Govt's plan to combat surge?
Surge in Covid-19 cases has gone "from bad to worse": Dr. VK Paul
Covid-19: India records 68,020 new cases registered in the last 24 hours
Covid-19: Huge spike recorded as 59,118 new cases reported in the last 24 hours