CJP initiated the meeting with Adivasi leader who has not been released even about a month after bail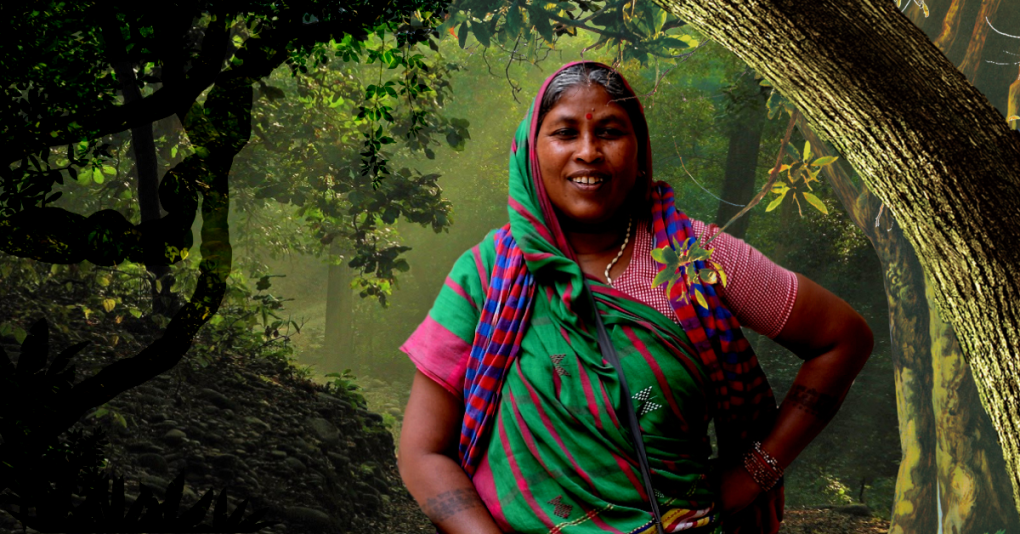 Adivasi human rights defender and executive committee member of All Indian Union of Forest Working People (AIUFWP), Sokalo Gond has been illegally incarcerated since June 2018. Despite the fact that she was granted bail on October 4, 2018, she is yet to be set free. Her release has been delayed on technical and procedural grounds. A group of intellectuals and social activists met Sokalo Gond in Mirzapur prison on Sunday, October 28. The group was led by Dr. Muniza Khan, and also included historian Prof. Mahesh Vikram Singh, Dr. Praval Singh, Dr. Neeta Chaubey and Shri Rajendar Chaudhari.
The team was constituted on the initiative of CJP along with the All India Union of Forest Working People (AIUFWP) as a need was felt to check upon Sokalo's well-being and also to reassure her of her impending release.
Upon reaching the Mirzapur prison, the jailor informed the group that only three of them could meet her. So the first task was to urge that all five be allowed. They asked the jailor if all of them could meet her together. The jailor asked Dr. Muniza Khan for their credentials, to which she responded by saying they were fellow human rights activists. The group submitted a form as per the jailor's request.
A sight to behold, Sokalo lights up on seeing fellow travellers
Dr. Khan said it was delightful to see Sokalo. "We saw that Sokalo was sitting on a sheet on the open ground where many others were meeting their acquaintances too. As soon as she saw us, she lit up and started waving at us, even from afar. Upon reaching we embraced each other," she said.
The sight was an experience in itself. It was an open ground with an elevated platform and had a lot of women, there was a large crowd. "There wasn't enough space for all of us to sit, so we started talking in whatever position we could," Dr. Khan added.
Sokalo informed Dr. Khan that initially she didn't eat the food provided by the jail staff as a form of protest, a "Satyagraha" and also because the quality of food was precarious. "But it seems like after a lot of human rights campaigning, and possibly due to interest shown by senior political leaders in the case, urging for Sukalo's release, the jail staff started providing a glass of milk and some fruits on a regular basis," Sokalo said. After this, her health seemed to have improved.
Inside the Mirzapur prison
Sokalo spoke about the problem of overcrowding in the Mirzapur jail. "Though the barrack has a capacity of 30 people, it is filled with double its capacity, "she said. "There is often a fight between the prisoners from Sonbhadra and those from Mirzapur. There is no medical facility for people in need. After the fights between the prisoners and under-trials of the two regions, the jail situation has become even stricter."

Activists meet with Sokalo at Mirzapur
Sokalo also added that the prisoners of conscience were not troubled as much as other prisoners while inside the prison, and that she wasn't made to do some of the work that others were. However, the hygiene, especially during women's menstruation cycles, was deplorable to say the least. There were women from the aged 16-17 years to 80-85 years.
CJP had drawn the attention to the deplorable condition of the Mirzapur prisons in its earlier stories as well. CJP's partner organisation AIUFWP's General Secretary Roma said, "Despite the fact that Sonbhadra was carved out of Mirzapur district in 1989, until two years ago the prisoners from Sonbhadra district were taken to the Mirzapur jail, which is at a distance of 80 kms. from Sonbhadra. She asked, "If a jail is already there in Sonbhadra then why are people regularly taken to Mirzapur jail?" The jails are overcrowded in Mirzapur and filled much beyond their capacity.
In this expose, Roma highlighted the scarcity of basic amenities, "There is only one barrack in the Mirzapur jail for women. It has a total capacity of only 30 women but as many as 100 women are lodged there. The food isn't adequate, there is no proper place to sleep, no bedding etc. When the women raise their voices against this condition, and also the fact that there is misappropriation of jail ration by the staff, they are beaten up and tortured"
Dr. Khan feels that despite the depressing atmosphere in the jail, Sokalo has stood her ground strongly and constantly protested her false arrest. She is in good spirits about the struggle of fellow Adivasis waging the struggle of Jal, Jangal, Jameen. (Water, Forest, Land). After their visit, the jailor also allowed Muniza to deliver some clothes for Sokalo which she requested. Rajendra Chaudhari felt concerned about Sokalo's situation inside the prison and Prof. Mahesh Vikram felt that the procedure to meet the prisoners was tedious, causing delays.
Solidarity brings cheer to Sukalo
Sokalo, though feeling a bit low and depressed at the curtailment of her freedom, has also been disheartened at the relatively few visits from people while in jail. Dr Muniza Khan explained the difficulties of distance, since the Mirzapur prison was located far from Sonbhadra, making it difficult for people to visit. She also explained that various people and organisations outside were constantly raising their voices about her case –and a nationwide campaign had been launched. There were constant efforts to bring her plight to the public attention; she was pleasantly surprised about this.

Activists meet with Sokalo at Mirzapur
"You know they are taking away people's leaders like this," said Dr. Muniza Khan while talking to Sokalo about the recent arrest of human rights activists Sudha Bhardwaj. Sokalo expressed her solidarity with those leaders and activists who had been arrested.
Dr. Khan also explained the procedural and administrative lapses in the process that have hindered Sokalo's release. She expressed the solidarity of those people who have campaigned for her release all this while. At that very moment they heard a bell and Sokalo was swiftly moved towards the barracks.
As she was taken back to judicial custody after her brief meeting with colleagues from the human rights movement –despite the fact that "a jail is a jail"– as she turned to go back to prison, the redoubtable Sokalo, went in shouting "Inquilaab Zindabad."
Courtesy: https://cjp.org.in/

Related:
Sukalo & Kismatiya: Allahabad HC Sets Release in Motion
Victory! Kismatiya and Sukhdev, Adivasi HRDs from UP released on bail
URGENT ALERT: Adivasi Forest Movement leader Sukalo arrested
CJP and AIUFWP move Allahabad High Court to release illegally detained Adivasis