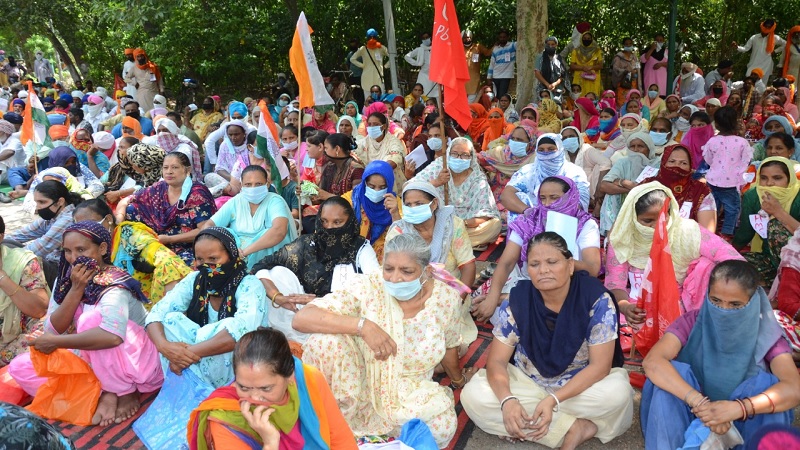 The All India Union of Forest Working People (AIUFWP) on November 25, 2020 promised to join the 'Dilli Chalo' farmers protest rally as well as the nationwide workers' strike scheduled to commence November 26 onwards.
The strike and protest decry the central government's anti-farmer laws and anti-labour policies and the Electricity Bill, all of which allegedly work for the benefit of different corporate lobbies.
AIUFWP General Secretary Ashok Choudhary called the laws a direct attack on peasants, workers and India's sovereignty under the current right wing neoliberal regime.
"We as forest working communities are equally concerned about the repercussion of such anti-farmers and anti-labour laws. Adivasi and forest dwellers communities would never allow any vested interests to control or compromise their freedom and autonomy under the garb of anti-farmers acts and anti-labour reforms (anti-people's) law," said Choudhary in a press release.
The Union's representatives will be a part of the farmers march organised by the All India Kisan Sangharsh Coordination Committee (AIKSCC) on November 26 and November 27 along with 500 farmers organizations from Punjab, Haryana, western Uttar Pradesh and eastern Rajasthan.
Similarly, labour trade Unions including informal workers shall observe a national strike on November 27 to oppose 'labour reforms.' Workers will also lay siege on state capitals and Delhi.
"This siege may go long, longer than a day, week and months. We as a framing community are coming prepared against privatization of forest, land, water and human resources," they said.
AIUFWP has been very active in claiming land, water and forest resources through the Forest Rights Act 2006. Members are determined to prevent their rights from being further dictated by foreign and corporate lobbies through such anti-farmers laws and anti-labour reforms.
Related:
Uttarakhand: Committee formed to consider Van Gujjars forest rights
Forest rangers relent; release Forest Rights Committee Chairman in face of resounding dissent
Bihar Govt has worst record on Land Rights to Adivasis: Brinda Karat
Kaimur Mukti Morcha stands firm on boycotting Bihar election until they are given forest rights