Adding Insult to Injury, the Company walks off from the scene, Reneges on MOU and displaced Adivasis lose everything and are reduced to destitution
Who will Pay, ask Adivasis as the MoU signed in 2006 is violated and the government is uncaring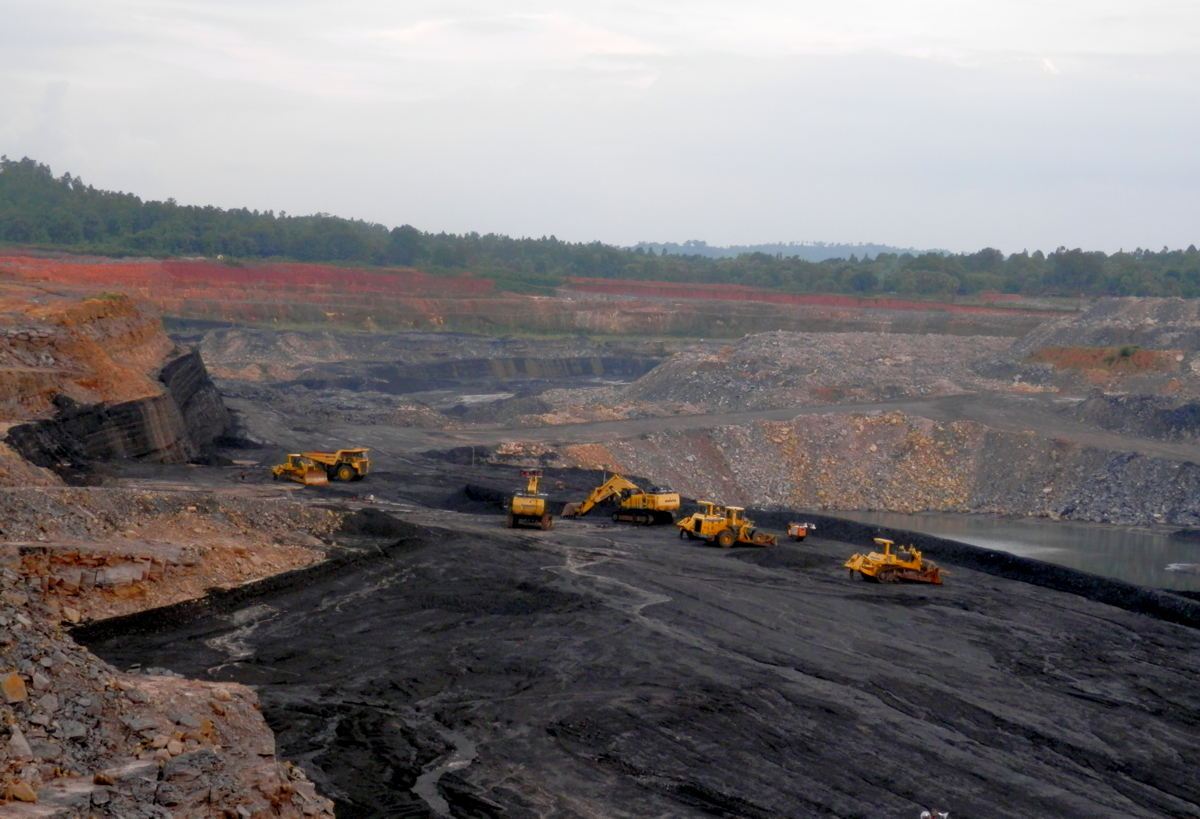 There is a tragic history behind this sad situation. Kathaldih is a Santal Adivasi village in Amrapara block, Pakur district, Jharkhand. For centuries the indigenous Adivasi people had lived in harmony with their jal, jangal, jamin (water, forest, land). They took care of Mother Earth and she took care of them. Theirs was an agricultural self-sustaining economy enjoying the fruits from their agriculture and their forests. Their socio-cultural values reflected an equalitarian community based on equality, co-operation, consensus decision making. But such a harmonious life was abruptly cut short by the state policy and action.

In 2001, the Ministry of Coal allocated Pachwara Central Block, around 13 square kilometers for captive mining to the Punjab State Electricity Board (PSEB), which entered into a Joint Venture (JV) with Eastern Minerals Trading Agency (EMTA), a company with its headquarters in Kolkata, to form PANEM Coal Mines Limited for the purpose of mining coal in the Pachwara Central block.
The nine Adivasi villages in Pachwaracentral block decided to resist the forcible takeover of their land. Meetings, blockades, rallies, dharnas were undertaken through which they expressed their resolve not to give their land to a private co., and also appealed to Jharkhand High Court through a people's movement Rajmahal Pahad Bachao Andolan basing their argument mainly on Santal Pargana Tenancy Act (1949), the SPT Act, which prohibits transfer of Santal tribal land to any non-tribal, let alone to a private co. Unfortunately neither the state government listened to their demand nor the HC paid any heed to their appeal.
When the Adivasis approached the Supreme Court it refused to look into the case but ordered PANEM Co., to sit with people's movement and work out a mutually acceptable MoU (Memorandum of Understanding). This was done on November 30, 2006 and a few of the salient points of the MoU are:
Tribal people are the absolute owners of the land
50% land must be returned to the original land owners in cultivable condition
Mining has to be done one village at a time not altogether and after mining it should be refilled and returned
Compensation for land per acre Dhani I – Rs. 141,960/-; Dhani II – Rs.106,470/-; and Dhani III – Rs. 70,980/-
Annual crop compensation – Rs. 16,000/-
Provide 210 sq. meters homestead land and construct a house with a plan akin to the customary houses, with drinking water, electricity (24 hrs) and a toilet
Establishment of Manjhisthan, playground, pond, place of worship, grazing land, cremation ground, market place for the village
Mini truck for transport to the market
Employment for one person in each family (3 acre + land loss)
3 Primary Schools, 1 High School and a School bus
Scholarship to students who complete class X and above
50 bed hospital with ambulance, qualified doctors, nurses, mobile clinic to villages
Training institute and stipend for trainees etc.

Ten years to the date of the MOU, PANEM Co., has failed to fulfill most of these promises:
Kathaldih village has 86 families all of whom were displaced in 2007 and resettled in New Kathaldih Colony. They were provided a house each built like a colony, but not in the style that Adivasis live in, as promised. Around 30 houses remain submerged for almost 5 months of every a year due to water logging as the houses were built on agricultural land next to river Basloi. Electricity was provided only for 12 hours at night till July 2015, when the PANEM stopped mining since it was also one of the mining companies that were considered illegal by SC in it's judgement of 2015.
An overhead water tank was constructed but no drinking water was ever supplied anywhere in the village from the tank. Common bathing water facilities were given but that too has been stopped since July 2015. No toilet was ever constructed for any of the families.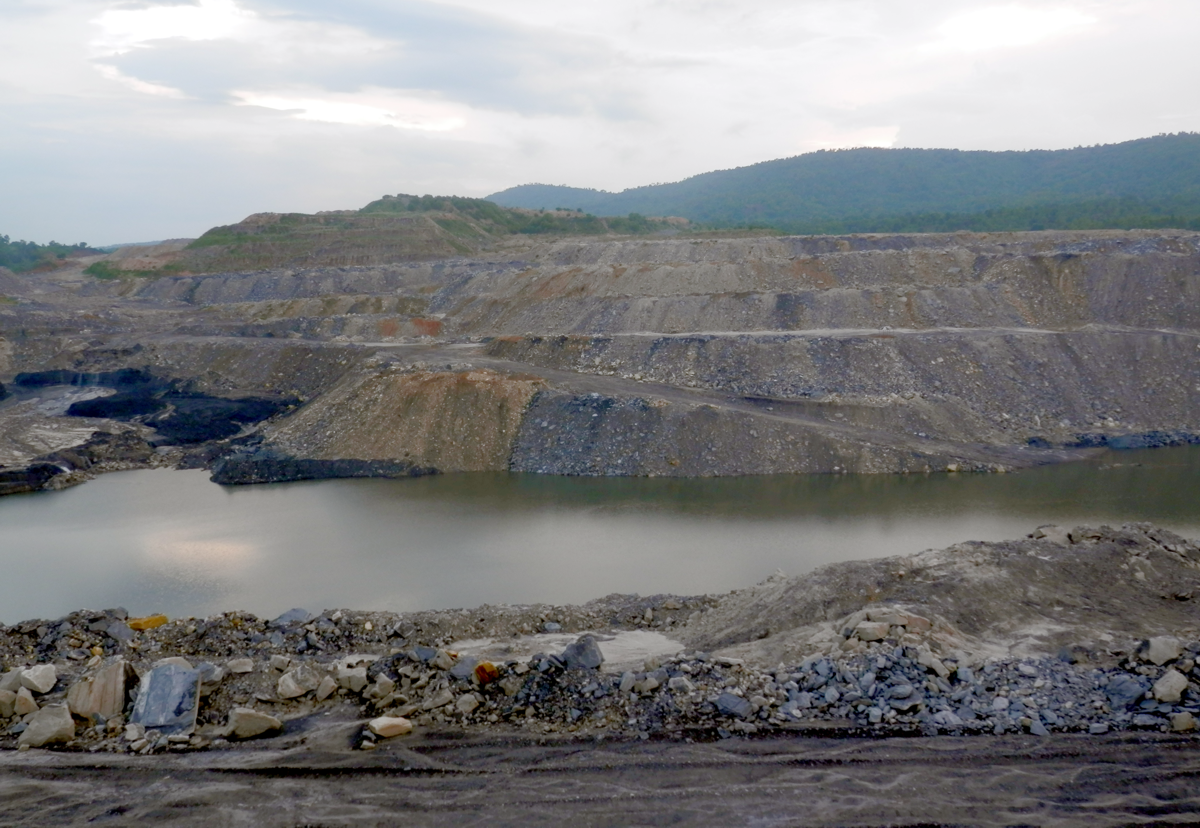 None of the families is able to carry out agricultural cultivation since all their land has been taken and the company. The land has just not been restored back to the Adivasi community after the mining was done.
Around six students who completed class X were given education scholarship but that too has stopped since March 2015.
In terms of employment and income, 8 families out of 71 interviewed did not get any jobs in the company.
Fifty-three families (74.7%) received the salary between Rs. 6000 – 6999 per month.
Unfortunately ever since March 2015, when the mining was stopped due to the later Supreme Court order, the people have not received any salary!
The people of Kathaldih neither have their agricultural land nor any salary from the company on which they had depended entirely on for their living. This has caused much anxiety and fear among the people. At least other villages have their agricultural land, but the people of Kathaldih have neither the land nor any income for survival. Their entire life and livelihood options seem to be in great danger.
In such a situation what does the government do? Instead of running to the rescue of these people who have been cheated by the company, the government is mulling over allocating this mine to some other company now. Now that people have been divided into two camps of pro-company and against the 'company', they are unable to put up a united struggle.
This is a call to all who feel concerned about the plight of the indigenous peoples and the systematic onslaught on their economy, social and cultural values to rise up to occasion. The Jharkhandi political parties and outfits can take it up both on the floor of the state assembly as well as meeting the people at their level and assuring them of their support to their cause.
Jharkhandi intellectuals, legal professionals and activists can reach out to the stranded people and assure them of their support and revive the original people's movement.
Intellectuals and political parties need to initiate legal action. They can initiate the process of taking some concrete legal action based on the SPT Act, the Panchayats (Extension to Scheduled Areas) Act, 1996[1] (PESA Act), the Forest Rights Act 2006 Act, the SC's judgment that entitles the owner of the land as also the owner of sub-soil minerals. They can be of help to enable people in scheduled areas to form themselves into co-operatives for mining items like coal, sell it in open market, and share the cash equitably. People need to be united to fight against the assault on their rights. All this will require study, research, organization and advocacy. Where there is a will there will always be a way. Only let it not be said that we all stood by silently watching the extermination of our indigenous peoples.

References:
The demographic data, the details of the MoU, present situation are taken from:
(1) COALLATERAL, a Report of the Independent People's Tribunal on the MoU between Rajmahal Pahad BachaoAndolan & PANEM Coal Mines, published by Programme For Social Action, Malviya Nagar, New Delhi, 2015, and
(2) Draft Report of the Primary Survey done at New Kathaldih Resettlement Colonyby research scholar S. Xavier, St. Xavier's College, 30 Park Street, Kolkata, 2015.
---
[1]
The
PESA
is a law enacted by the Government of India to cover the "Scheduled areas", which are not covered in the 73rd amendment or Panchayati Raj
Act
of the Indian Constitution.