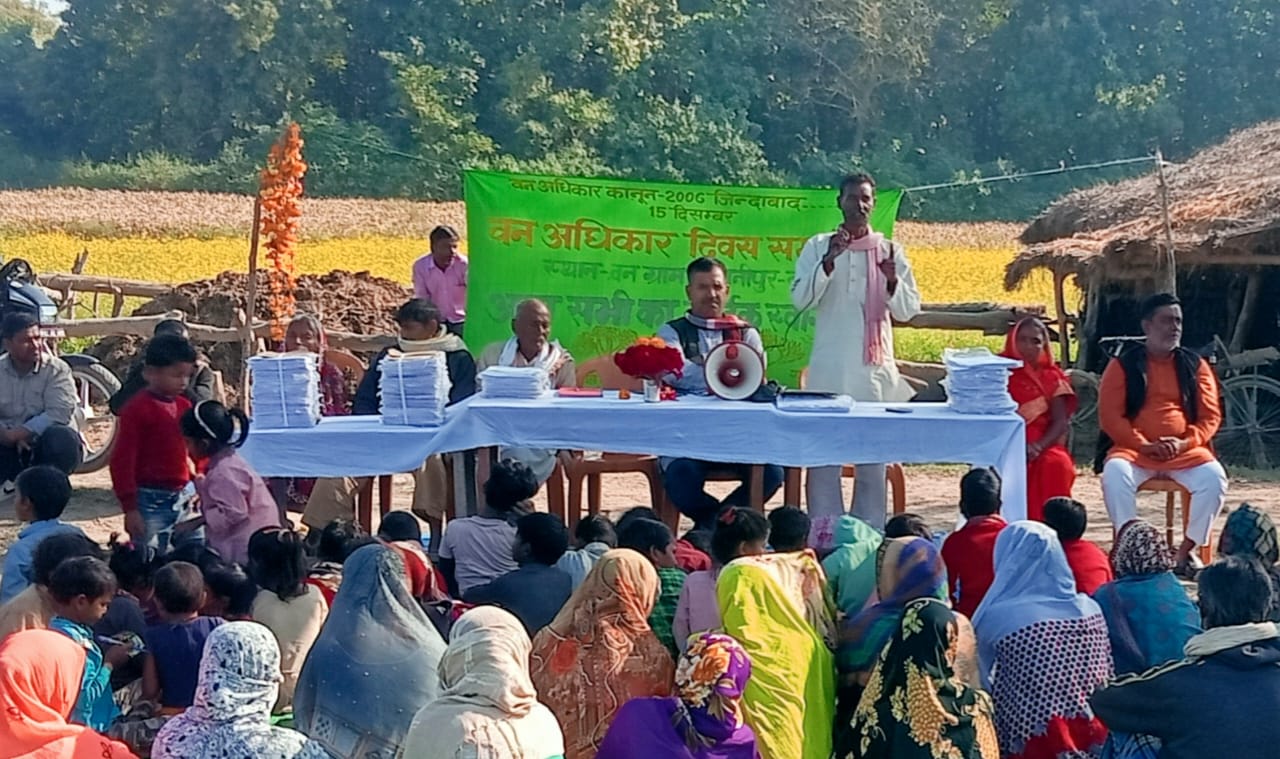 Only 93 ownership rights have been distributed among Bahraich forest-dwellers in Uttar Pradesh in line with the Forest Rights Act 2006 (FRA), said Adivasi leaders on December 15, 2021, Forest Rights Day.
Hundreds of forest-village representatives gathered in Bhawanipur on Wednesday to discuss the lax implementation of the FRA by the administration. The programme was organised under the joint aegis of All India Union of Forest Working People (AIUFWP) and Sevarth Foundation. Residents said that only 20 percent of this law has been implemented so far with one forest village declared as a revenue village.
"Ownership rights of 144 people in Mahbubnagar along with recently determined 72 claimants are still awaited," said chief speaker at the event Nandkishore Meera Devi.
Accordingly, residents submitted a memorandum to the central government and local administration demanding that the following forest-villages, including settlements, be declared as revenue villages: Bhawanipur, Bichiya, Tedia, Dhakia, Mahbubnagar and Shriram Purva, Sukdi Purva, Rampur Ratia, Tulsi Purva, Jaga Purwa, Haldi plot etc. This will ensure that all villages are provided with schools, concrete houses and roads, toilets and other provisions.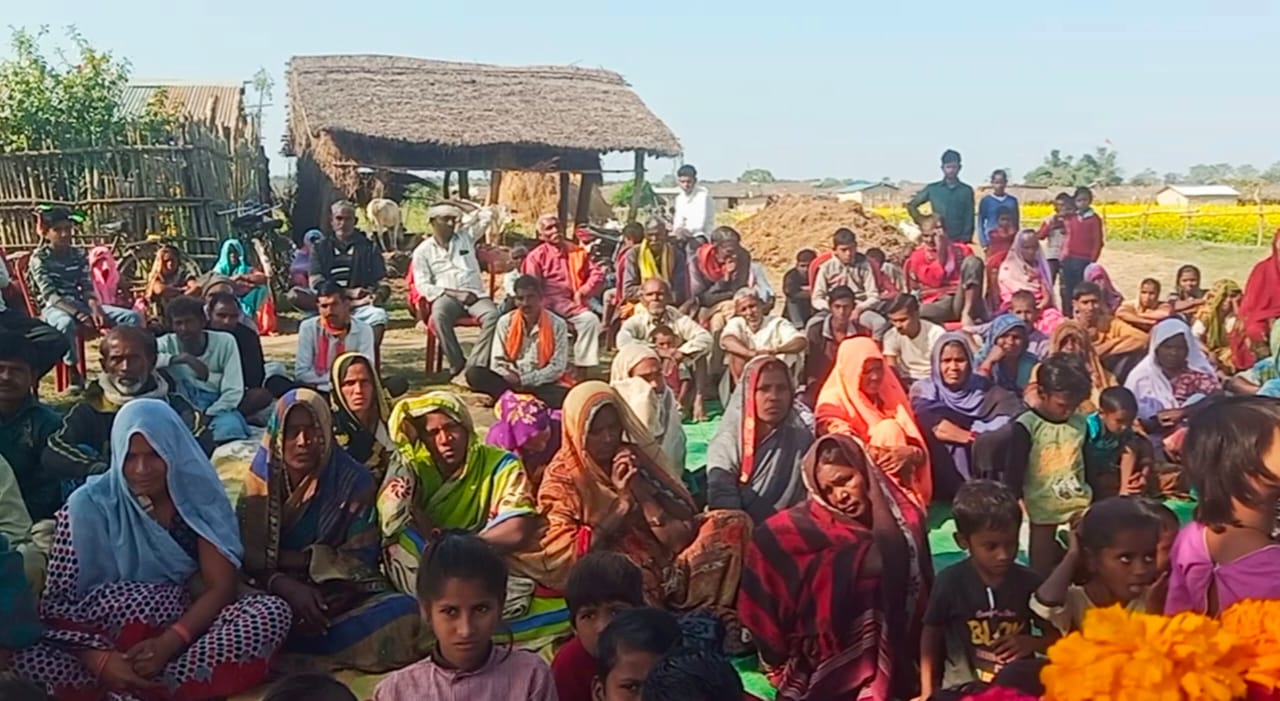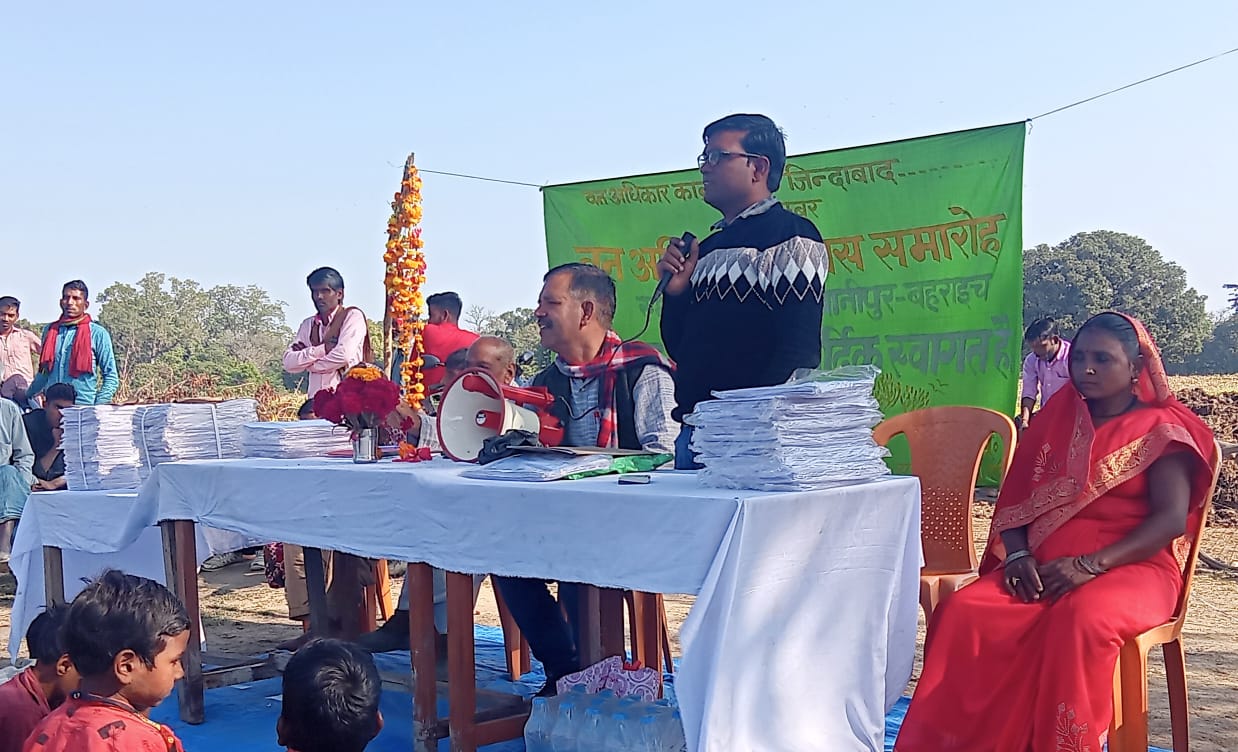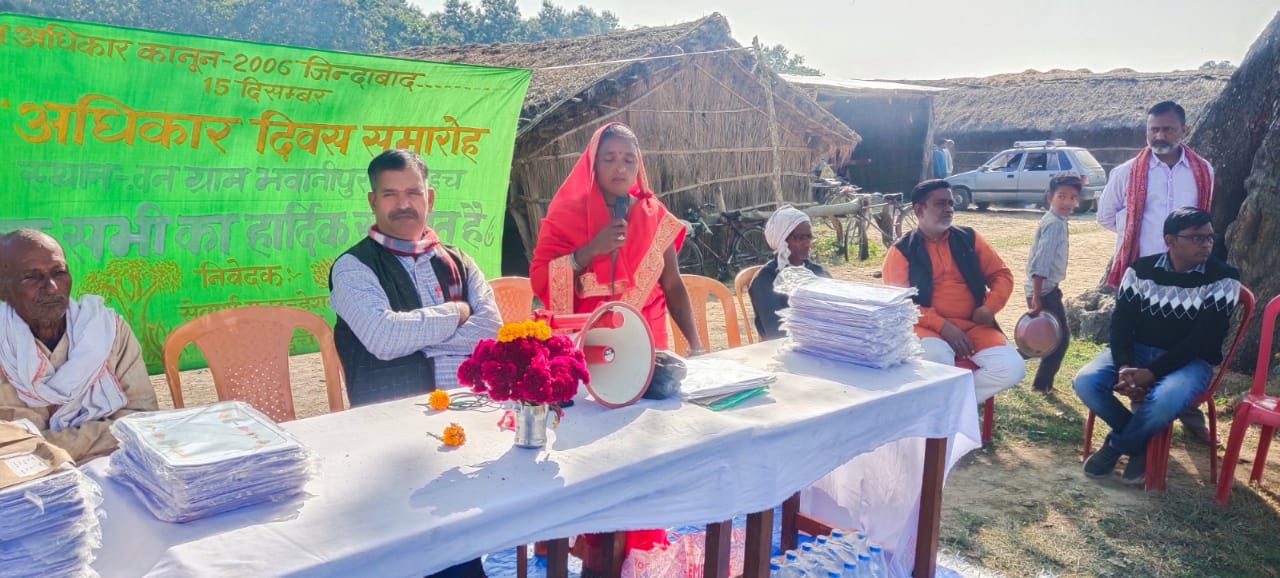 Further, they demanded that ready rights letters of concerned residents should be distributed by organising camps, while other forest-dwellers should receive the document after physical verification by village-level camps. Similarly, claims forms should also be distributed among people.
In line with FRA provisions, the government should arrange for the collection and sale of forest produce to the forest dwellers. Jamuniya, Bajpur and Kates and Katiyara residents, who were forcibly removed from their villages without proper compensation before December 13, 2005, should either get resettlement rights as per FRA or be rehabilitated as per resettlement rules 2020 under the National Tiger Conservation Authority.
Reinstatement benefits should be given under Section 20 of the Indian Forest Act 1927, about 50,000 acres of revenue land of all gram panchayats of Mihin Purwa block should be returned.
Leaders also pointed out that under the right of community forest resource, the right to plant, save, revive and protect the forest should be entrusted to the village level forest rights committee. Eco-tourism should be eliminated from the protected forest area.
As such, leaders demanded that the dismissal of fake cases registered by the forest department on forest residents with the aim of suppressing the forest rights movement.
Attending the event, social activist Jung Hindustani discussed the countrywide situation of FRA and said, "Out of 42 lakh claimants residing in the forest areas of India, 20 lakh claimants should be given ownership rights on 56 lakh hectares of forest land. The hearing of the remaining people is going on."
The meeting also included a debate competition for the children to learn about their rights and duties as mentioned in the constitution. The youth also received text material about the constitution.
Other leaders present for the programme were Surajdev Phoolmati Devi, Balak Ram, Saroj Kumar Gupta, Samiuddin Khan, Keshav Singh, former head Chahalwa Mrs. Kanti Devi etc.
Related:
Sustainability dominates Forest Rights movement agenda
What keeps the Tharu Adivasis going in their quest for Community Forest Rights?
Struggle for forest rights, not an isolated movement: AIUFWP
Two ministries and India's traditional forest dwellers, Adivasis