The initiative has been started by WBLDCL's popular brand 'Haringhata Meat', which also deals in non-conventional meat such as that of quail, duck, turkey and emu.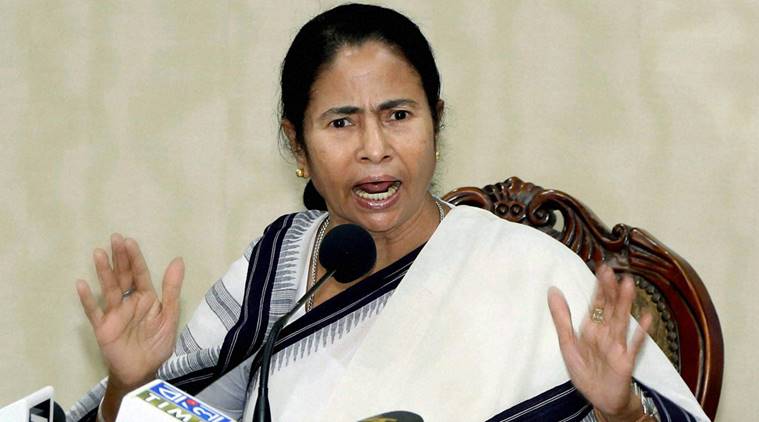 Image: Indian Express
While Uttar Pradesh, India's most populous state is under the grip of police terror unleashed in the name of 'curbing illegal slaughterhouses', and hundreds of thousands of livelihoods have been snatched away, the West Bengal government is set to get non-vegetarian delicacies to Kolkata's doorsteps through 'Meat on Wheelz'. UP's reign of terror has been imitated by BJP-ruled Jharkand that is ironically also an Adivasi state (state of the indigenous peoples).
The initiative has been started by West Bengal Livestock Development Corporation Limited (WBLDCL)'s popular brand 'Haringhata Meat', which also deals in non-conventional meat such as that of quail, duck, turkey and emu. Officials said that apart from taking cooked non-veg delicacies to Kolkata and its suburbs, 'Meat on Wheelz' would also sell frozen packaged items of Haringhata, reports The Indian Express.
The scheme was launched by Animal Resources Development Department Minister Swapan Debnath on Monday at the department's headquarters at Salt Lake. There would be three vans initially, spread out across Kolkata. "Depending on the success of the pilot project, a few more vehicles would be added, including in other district headquarters of the state," an official said.
On Tuesday, Chief Minister Mamata Banerjee commented about the "recent happenings" in Uttar Pradesh, where meat sellers went on strike in protest against the crackdown on slaughterhouses. "People are afraid & many are scared about differences over caste, creed & religion," she said in a statement. Among the dishes planned on Meat on Wheelz are quail briyani, 'gandharaj turkey' and duck roast.
An official said that Haringhata Meat's sales had trebled over the past few years, with that of quail, duck and turkey meat doubling in the last one year. "In 2014-15, we had sales of Rs 4.35 lakh in frozen and processed meat. By 2015-16 September, it had jumped to Rs 9.58 lakh. If you take into account sales during the Ahare Bangla food festival, we crossed the Rs 10 lakh mark," said the official. Ahare Bangla is an annual food festival organised by the West Bengal government, which saw participation from other countries as well last year.
Officials said Haringhata had also tied up with three food courts at shopping malls in Kolkata, one in Siliguri and with different hotel and retail chains.WBLDCL deals primarily with the production, processing and marketing of hygienic meat products of different types, like chicken, pork, chevon (adult goat meat), mutton, duck, quail, emu, vanaraja chicken (chicken breed bred for rural areas) and turkey. The organisation also sells non-meat products like table eggs, duck eggs, quail eggs, pure mustard oil, ghee and honey.
The corporation has two modern hygienic meat processing units in Haringhata of Nadia district — one for pork products and the other for chicken, duck, goat and lamb.