'India is Threatened byBrahminism, Not Muslims', the Bhim Army Chief, Chandrashekhar had stated in a widely circulated video, squarely indicating his ideological allegience to the Indian Constitution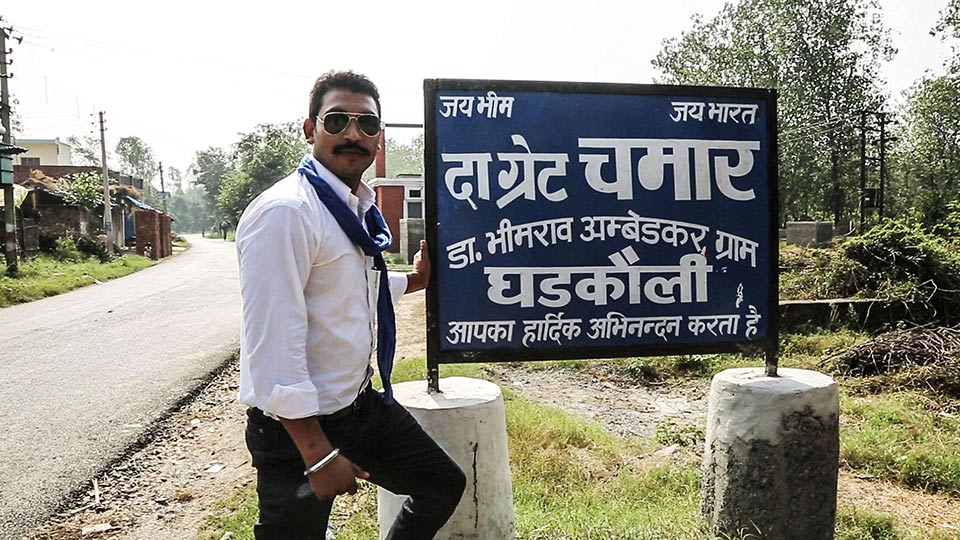 Photo: Esha Paul/The Quint
Justices PB Sawant, KolsePatil among many other prominent citizens committed to civil liberties have condemned the arrest ofBhim Army chief Chandrasekhar was arrested by Uttar Pradesh Special Task Force from Dalhousie in Himachal Pradesh today. Trade unionists, Ashok Chowdhury and Roma apart from alit activist JigneshMevani have termed the arrest the act of a desperate government. Three days ago, the sa,e UP police obtained permission from a local court and blocked the pages (five), on Facebook of the Bhim Army. While Chandrashekhar has been 'accused' of fomenting violence in Shabbirpur in UP, the violence that hit the western district of UP by the state, several individuals and organisations, who's inciteful posts and writings on facebook and twitter –owing allegiences to the dominant Thakur and other caste Hindus have escaped the long arm of Yogi Adityanath's controlled state machinery.
One person was killed and several suffered injuries after a clash took place between Dalits and Thakurs at Shabbirpur village on May 5.Speaking to The Indian Express, a senior police officer in Himachal confirmed his arrest. Sources said that Chandrashekhar was taken away in aInnova car by policemen dressed in plainclothes. The UP Police were able to triangulate Chandrashekhar's location after tracing his phone calls. Earlier, the Bhim Army leader was reportedly hiding in Punjab's Ferozpur district for a few days before proceeding towards Himachal.
After the violence that erupted around May 8, Dalits were brutally attacked in Shabbirpur, after which Chandrashekhar had held a huge 30,000 strong rally at Delhi's JantarMantar. Thereafter, there was another brute attack, allegedly by caste Hindus and Thakurs on Dalits in and around Shabbirpur after BSP supremo Mayawati had visited the village. Adityanath's administration is being increasingly seen as one only dominated by Thakurs and questions related to this caste bias have even been raised in the state assembly. On May 13, Justice Sawant and others had warned against using provisions of the draconian NSA against Dalit firebrand leader, Chandrashekhar.
Chandrasekhar, who has been evading arrest since last month, had earlier this week said he would surrender if 37 'innocent' Dalits, arrested in connection with the Saharanpur violence, were released on bail. "I feel the UP government has failed to address the issues of the Dalits. The chief minister has lost control over the police and the administration. There have been more cases of atrocities against the Dalits in the past two-and-a-half months as compared to last one year," he had told PTI.
"Instead of arresting the real culprits of the Saharanpur violence, the police "have arrested innocent people and put them behind bars. This has resulted in growing anger among the Dalits," the 30-year-old activist said.
Chandrashekhar's arrest comes a day after two members of the Bhim Army were nabbed in Saharanpur for their alleged involvement in caste violence in the district's Ramnagar area on May 9. "Bhim Army's DeobandVidhanSabha president Deepak Kumar and Saharanpur district president Praveen Gautam have been arrested from near Sun City Colony at Malhipur Road," Saharanpur City Circle Officer Mukesh Chandra Mishra had said. The duo was produced before the court following which they were sent to judicial custody.