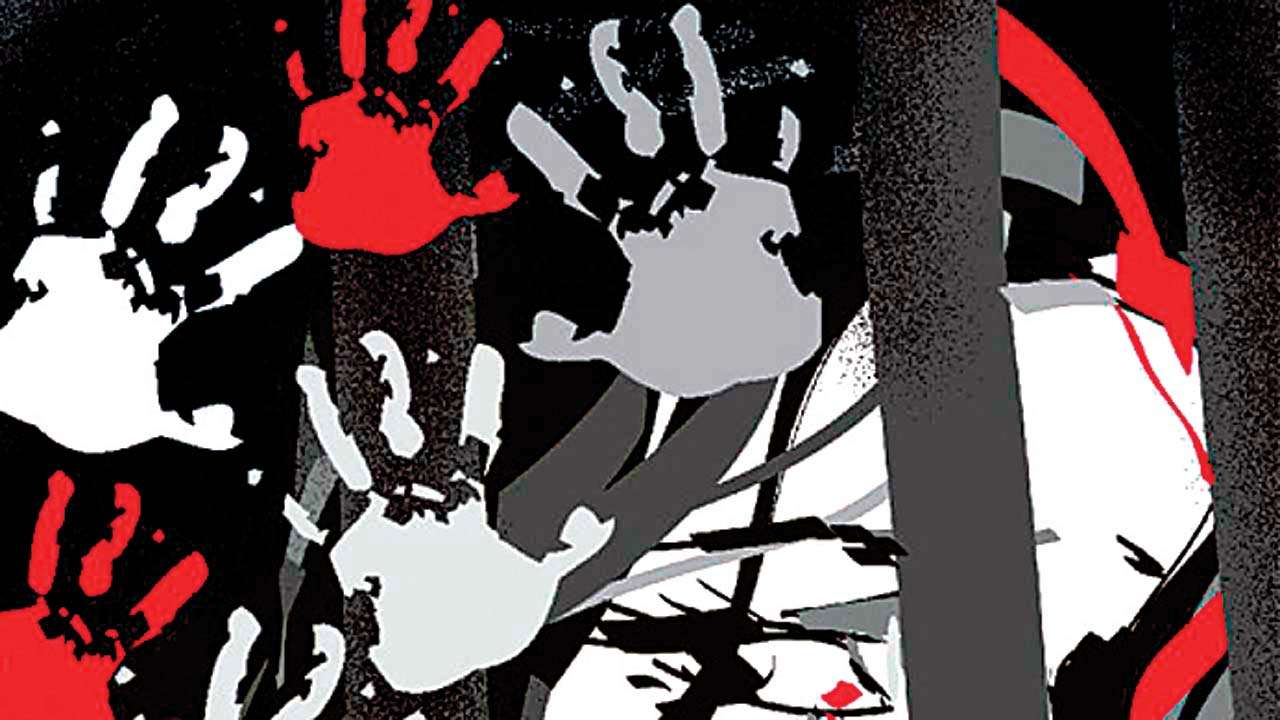 As Holi celebrations slowly came to a close, a young newly wed couple on their way to meet the woman's family came face to face with a living nightmare. They were waylaid and the woman was allegedly gang-raped, while her husband was forced to watch the horror. Yet this was one more horrific incident of a crime against women that is yet to create an uproar in Uttar Pradesh, or on national media debates so far.
According to a report in Amar Ujala, the couple was intercepted next to a forested area around a place called Jharna Nala, under the Etmadpur police station in Agra district of Uttar Pradesh. Three men reportedly stopped the couple who were travelling on their motorcycle. They beat the husband, dragged the couple into the forest thicket and disrobed them. The three then raped the young woman and also reportedly filmed and photographed the heinous act. The attackers then fled the spot but not before looting the woman's jewelry and ten thousand rupees that they had on their person that day.
The victims somehow managed to reach the police post and a case was filed against the two men the woman was able to name, and another unnamed man. According to the news report the couple belong to a minority community. The woman was brave even after surviving the horror and told the police that she and her husband were travelling to her maternal home on Monday evening, when they were stopped by the three men who came riding on a Bullet bike.
The woman detailed the horrors of the attack and said that the accused who fled, threatened to kill both of them if they complained to the police. However, the husband called the emergency number as soon as they reached the woman's home. It was only the next day that the victim couple managed to lodge a complaint on Tuesday afternoon.
According to news reports quoting SPRA Satyajit Gupta, "The victim's complaint has been registered against Shahdara resident Gauri Rajput, Monu and an unknown in the case of gang rape, and robbery". The survivor was sent for a medical examination, said police. No arrests have been made yet. According to a report in Live Hindustan, the two accused Gauri Rajput and Monu are both residents of Shahdara.
Related:
Uttar Pradesh: Three men sentenced to death for teenage girl's rape, murder
3,110 rape cases recorded against Dalits and ST women in 2019: Centre in RS
Aligarh: Woman allegedly raped while undertaking 'Kanwar Yatra'