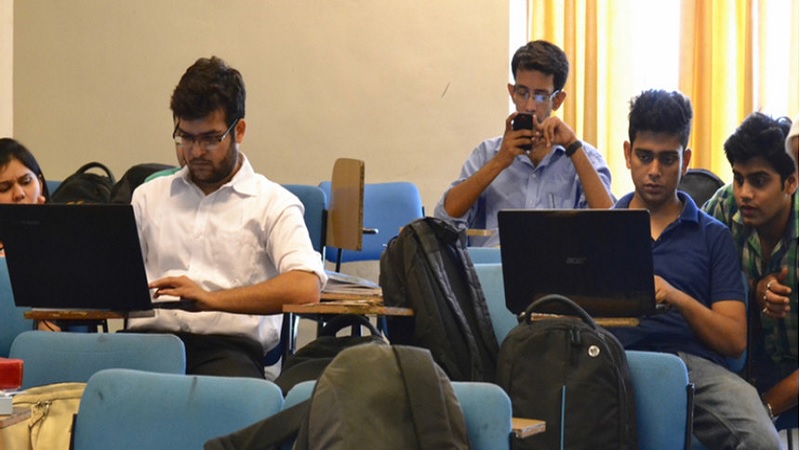 Image Courtesy:ndtv.com
Observing Constitution Day on November 26, the All India Forum for Right to Education (AIFRTE), a federal platform of students, teachers, educational right organisations from different states and Union Territories has condemned the arrest of Professor Vidmahe, Dr Gangadhar, Mettu Ravinder and T. Sudarshan of Telangana Save Education Committee (TSEC) for opposing the New Education Policy (NEP) 2020.
AIFRTE, which observed Constitution Day on November 26 as Reclaiming Social Justice Day, held a large number of programmes to oppose the "dilution of Constitutional framework of social justice and equality" by the New Education Policy (NEP) 2020, accusing the "right-wing Brahmanical/ Hindutva and patriarchal forces" of seeking to "destroy the Constitutional guarantees of equality, social justice and measures for affirmative action like reservations and other welfare measures."
In August, 2020, AIFRTE had also expressed deep anguish and shock over State Governments, especially North East India's action of invoking Central Civil Services (Conduct) Rules to prevent and intimidate teachers from protesting against the new educational policies.
According to the media, the Union Cabinet on November 25, approved the New National Education Policy and renamed the HRD Ministry as the Education Ministry. The AIFRTE along with SEC have been fighting this new policy because they claim that this new plan aims at centralising, corporatising and communalising the entire education system thereby leading to massive exclusion of students from oppressive and poor backgrounds who anyway struggle with accessibility issues.
The National Education Policy, announced, without debate in Indian Parliament and without adequate inclusion of concerns and criticisms sent in by diverse Indian groups has raised several questions of concern, especially with related to access to education for all, democratisation of education, the language formula articulated, diversity concerns and worst of all, the all-out privatisation of higher education.
SabrangIndia has reported on the salient features of the NEP 2020, which may be read here.
Related:
Modi and Sangh shape education in their own mould
'NEP Is Meant for Commercialisation of Education'