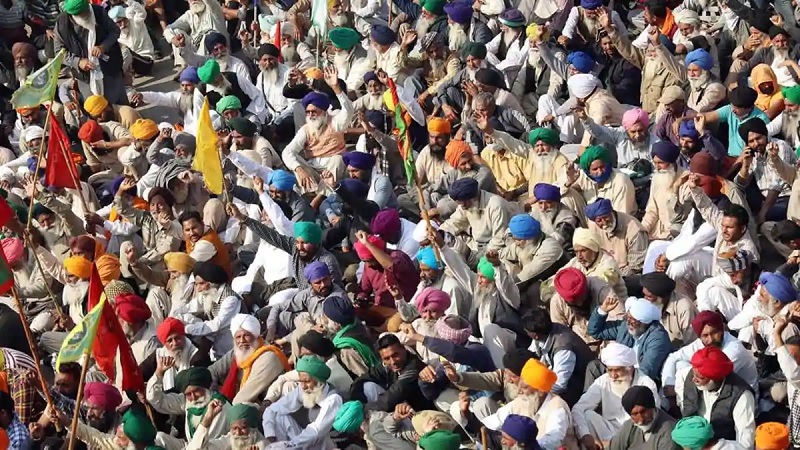 Image Courtesy:hindustantimes.com
The All India Kisan Sangharsh Coordination Committee (AIKSCC) Working Group condemned the central and state government for attempting to repress farmers' movement while at the same time ignoring their demand for repeal of the three farm laws.
Regarding Union Agriculture Ministers Narendra Singh Tomar's letter, members said it shows the Union disinterest in solving farmers' issues.
"The problem in the laws lies in its objectives where the Corporate will have legal rights to trade and agricultural produce, to engage farmers in contracts and to stock and black-market food which will now be deprived of its Essential Commodity Cover. AIKSCC has said the objectives also say the government will promote all these pro corporate, anti farmer measures," they said, in a letter.
They also accused the Minister of deliberately twisting facts on talks while claiming modesty and open mindedness. Farmers organisations sent multiple representations for repeal of the Farmers (Empowerment and Protection) Agreement on Price Assurance & Farm Services Act, the Farmer's Produce Trade and Commerce (Promotion and Facilitation) Act and the Essential Commodities (Amendment) Act.
Moreover, when the movement reached Delhi, farmer leaders were forced to give a point by point critique of the clauses wherein they unanimously concluded on December 3 that the laws must be repealed to save farmer land and livelihood. However, they said the government picked and chose eight issues to claim as the main issues.
Working Group members said that corporations all over the world are trying to grab farmland from small owner peasants and water resources for the power sector, real estate and other commercial interests. This puts farmers in conflict with MNCs and the government that serves them.
"Current movement of the farmers is thus receiving wide support internationally also and already people in 82 countries have come out to protest," said Working Group members.
Meanwhile, the organisation observed a massive protest at Mumbai on Tuesday wherein more than 15,000 farmers protested outside Ambani and Adani office at Bandra Kurla Complex. Leaders from Maharashtra and Punjab addressed the crowd.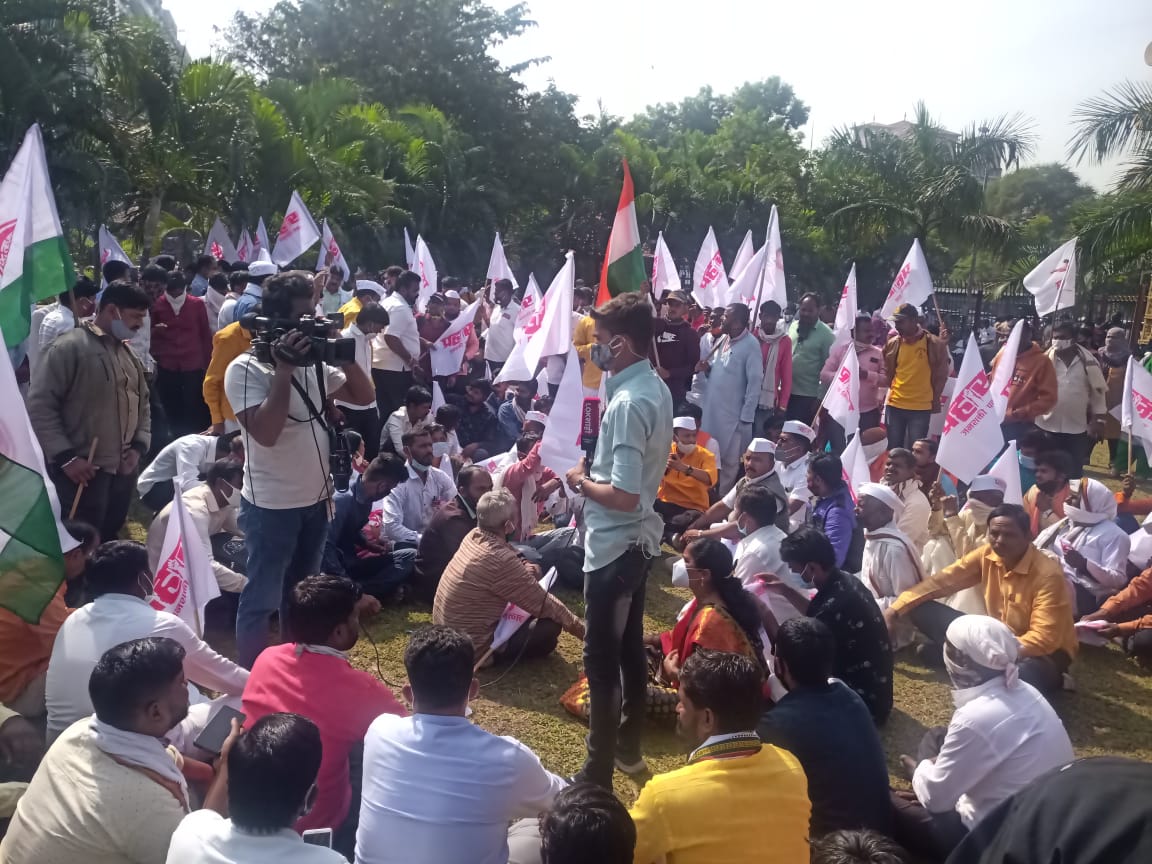 Farmers criticized the dictatorial language used by Modi against farmers' demands, saying no one can stop him from implementing reforms. Further, they condemned the severe repression unleashed by the Bharatiya Janata Party (BJP) state governments for mistreating protesters.
In Haryana, many farmers who had shown black flags and participated in protests were put in custody. Similarly, Uttar Pradesh administration allegedly continues to lodge false cases to arrest activists while Chief Minister Yogi Adityanath makes open threats and claims of service to farmers. The AIKSCC added that all the while paddy crops continue to sell at Rs 1,000 per quintal even though the Minimum Support Price (MSP) is Rs. 1,868 per quintal.
Related:
Boycott Ambani-Adani products, 'Thali Bajao' on December 27 during PM Modi's Mann Ki Baat.
Rajasthan julloos at par with Delhi protests! Farmers observe relay fast
Karnataka farmers stand steadfastly with protesting Delhi farmers, will reach Delhi border on Dec 25
Maharashtra farmers to leave for Delhi on December 21
Are the new farm laws constitutional?
Kranti ka Naqsha, Mapping the Revolution