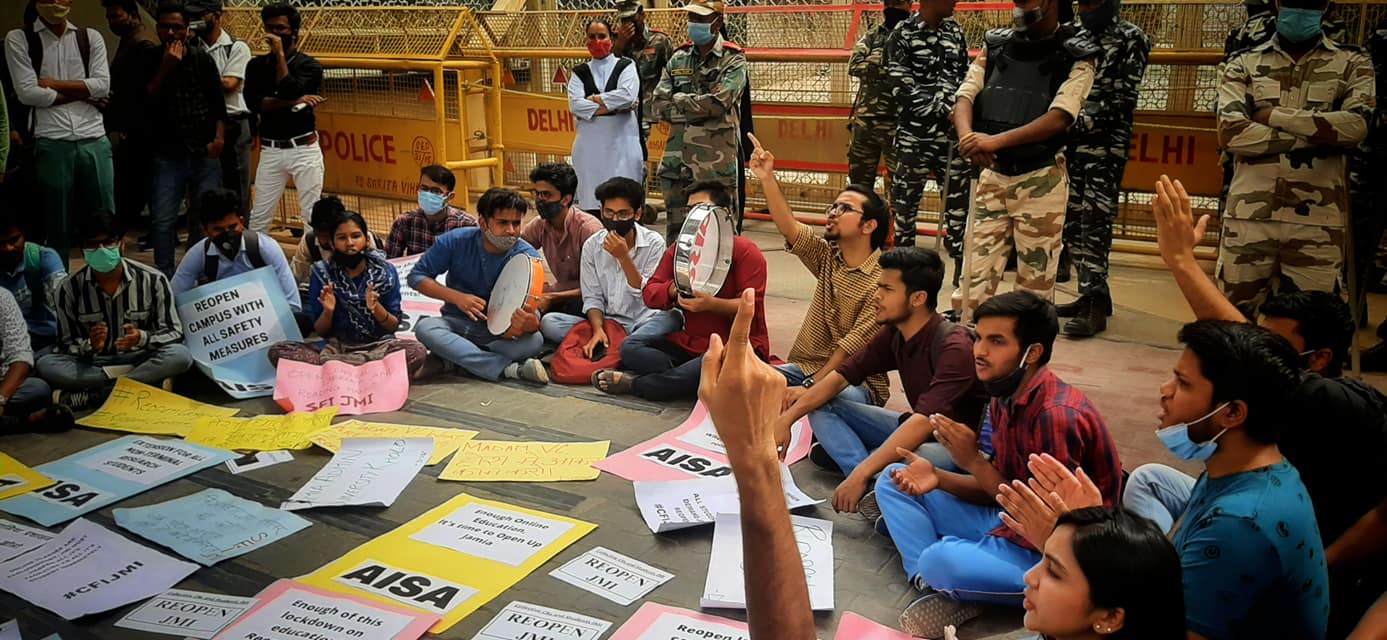 Reopen the Jamia Millia Islamia (JMI) University, demanded members of the All India Students' Association (AISA) and people from other progressive student organisations on March 15, 2021, as they held a demonstration at Gate number 15 of the campus.
Students of the renowned university said they have been awaiting the reopening of the campus since their February 17 protest, when the college administration had promised resumption of both central and departmental libraries. However, students have raised concerns that officials have failed to come through even a month after the reassurances.
According to AISA activist Arbab Ali, half of the students in almost all current batches are unable to join classes. Many students face difficulties in finding online reading material, especially in Hindi, Urdu, and other regional languages.
"The lack of resources and unequal distribution has adversely affected the students from worker, peasant and marginalised communities, with women suffering even more. The lockdown on Jamia campus is a fierce attack on the academic careers of students of Jamia Millia Islamia and reflects the increasing arbitrariness of the university administration and its policies. Students have also raised concerns about the functioning of the e-library," said Ali on Monday.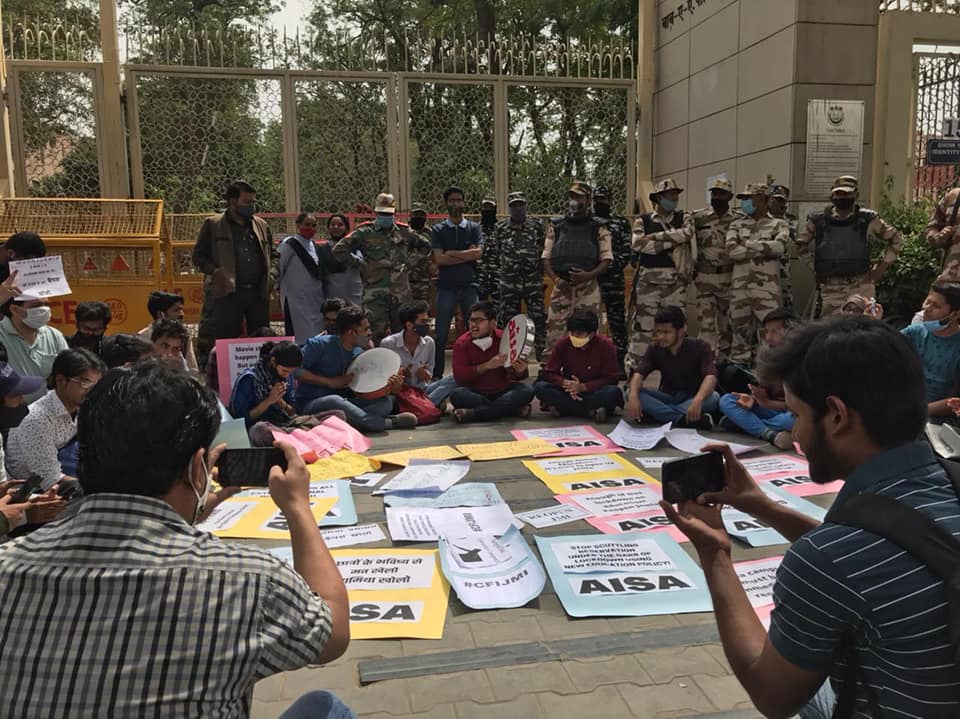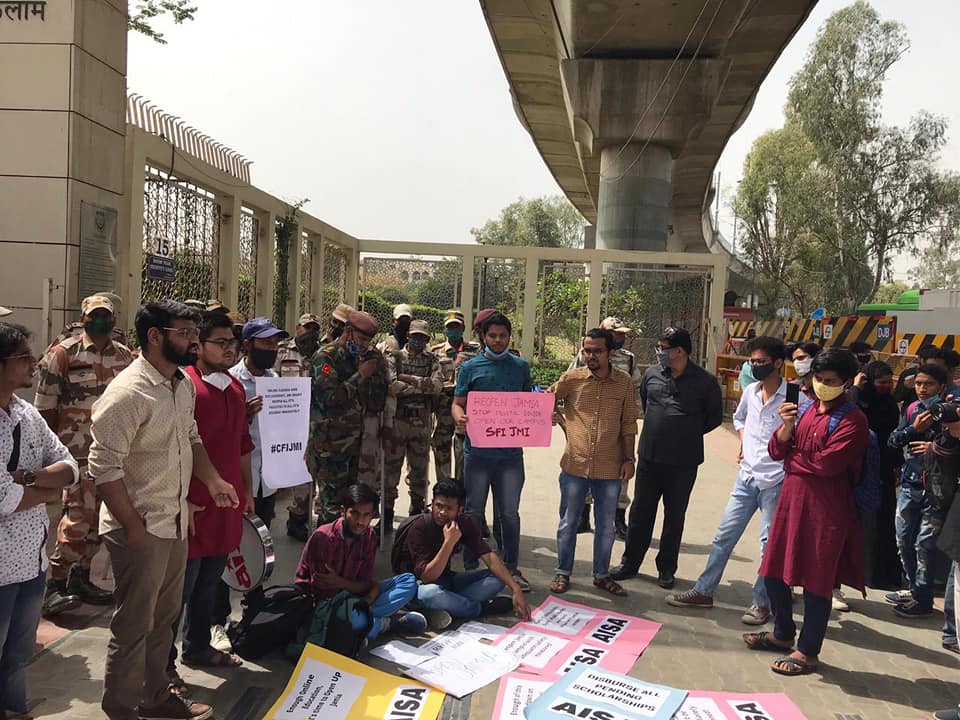 AISA members complained that the administration was unresponsive to students' demands during February 22 protests as well. Memorandums were submitted to authorities during both agitations.
However, this time, college officials met with agitating students who continued protests till 6 PM despite the presence of Delhi police. During the dialogue, the administration exposed its mala-fide intentions and didn't respond positively to the concerns of the students, alleged AISA activists.
Claiming that the administration has a clear design to promote anti-student policies, protesters gave the varsity administration an ultimatum of seven days to announce the reopening of libraries and canteens.
"We reiterate that any attack on the academic careers of students would not be tolerated and would be fiercely challenged. We strongly demand the reopening of Jamia campus, canteen, starting of offline classes and access to the central library and reading halls! Failure to comply with our demands would only cement our argument that Jamia admin. is anti-student and has zero concern for grievances of the student community," said AISA activists.
Meanwhile, a university spokesperson told Outlook India that JMI will take a "holistic view of the situation" considering a large percentage of students will travel from different parts of India.
"We have to see that the situation in Delhi is safe enough and students have a safe passage to Delhi. I think at an opportune time, we will have a decision in this regard. We cannot endlessly keep the university shut, it has to be a very well-informed decision, factoring in the academic interest of stakeholders," said the spokesperson.
Related:
Uninvite Modi from JMI event, protect JMI legacy: AISA
If police are our friends, why are they beating us: University students
Students protested without permission; tear gas was "avoidable": NHRC report on Jamia violence
Jamia protests suspended, Eidgah goes online, Shaheen Bagh continues symbolically with four protestors