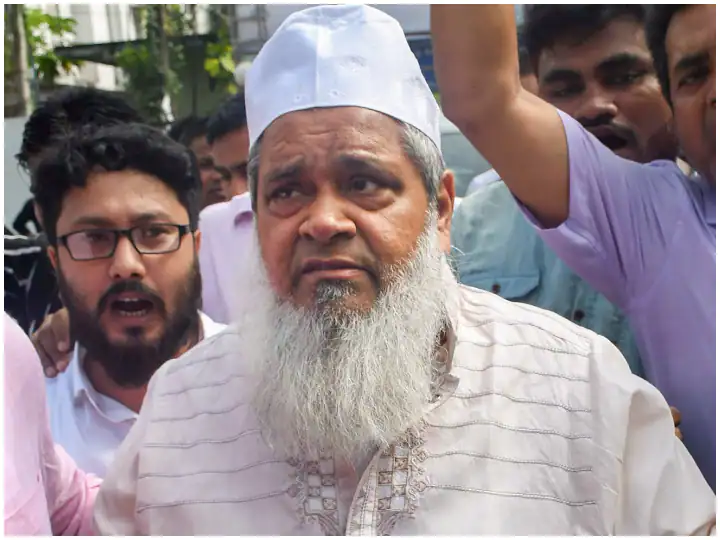 After the controversial remarks by MP & the President of AIUDF Badaruddin Ajmal, Assam Minister & BJP Leader Pijush Hazarika also weighed in with more slur and hate. First, chief minister Himanta Biswas Sarma did his (relatively sober bit) and now this. Pijush Hazarika. Speaking to reporters, he said, "I condemned the words of Badaruddin Ajmal, it seems to me that Ajmal is mentally ill." Then the elected representative goes on to slur all Muslims, Pijush Hazarika adds, "Is there anything to learn from Muslim? Muslims mean a factory to give birth 10 to 20 children. Fifty percentage men marry four girls and give birth 10 to 15 children. Women are the factories for giving birth. They don't have any place of woman, women can't even show their face. We don't want those kind of social norms in our state or country. Some Muslim follows "our" Indian Culture so they can stay with us. Other can go with Ajmal."
He asked Badruddin Ajmal to take away the Bangladeshi immigrants from Assam and let us live peacefully. Bangladeshi immigrants has no place in Assam and India, Hazarika further added.
Source: Web portal-TIME 8
Related:
Hate Watch: BJP Top functionaries spew hate against 'Miya Muslims" in Assam
Communal Hate boils over in Assam in wake of Batadraba incident
Ajmal's culture is my enemy: Assam CM's openly anti-Muslim statement
Badruddin Ajmal Himanta Biswas war of words on population continue, will Ajmal be booked?