We are keeping #JungJaari to #FreeSukaloKismatiya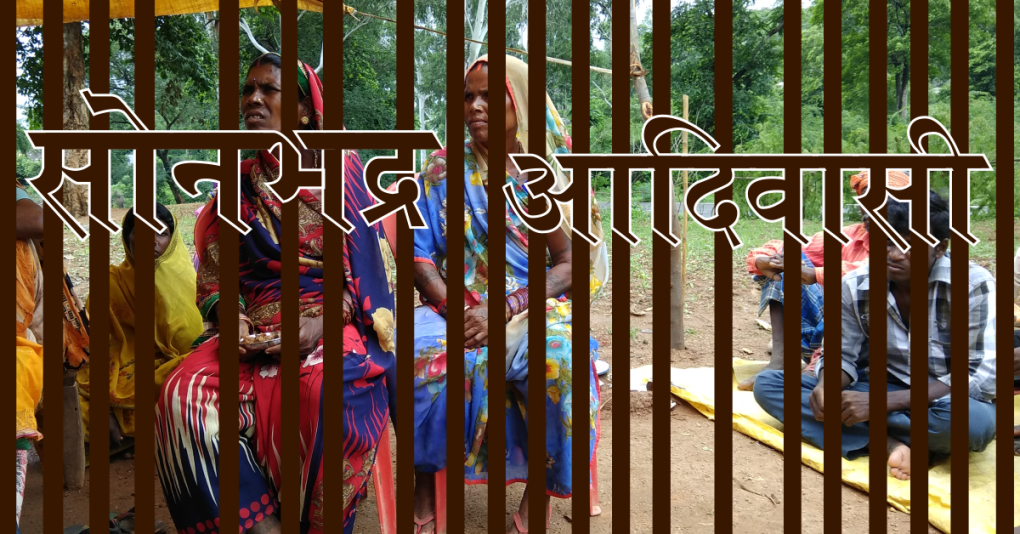 Image Courtesy: https://cjp.org.in/
On June 8, 2018 Adivasi Human Rights Defenders Sukalo Gond (Treasurer of AIUFWP) and Kismatiya Gond (Secretary, Forest Rights Committee) were picked up in a clandestine manner from Chopan station, Sonebhadra, UP just as they were returning after a meeting with the state forest minister, Dara Singh Chauhan and Forest Secretary in Lucknow. Their names were not mentioned in any FIR and at present, they are being detained illegally by the police. Even after the lapse of 20 days, they have not been produced before any court! This is a blatant violation of the law as a person must be produced before the court within 24 hours of arrest.
CJP and our partner All India Union of Forest Working People (AIUFWP) have been monitoring the situation closely. We have discovered that Adivasis in this region have been facing repeated institutional violence whenever they try to reclaim their land under provisions of the Forest Rights Act 2006. Many leaders of the movement, including women, have been arrested and detained, usually under false charges and in fabricated cases.
On June 27 we, CJP and AIUFWP, moved the Allahabad High Court for the immediate release of both Sukalo and Kismatiya. Concerned about the life and safety of both women, we had filed a Habeas Corpus petition. On June 29, 2018, a two member bench of the Allahabad High Court issued a notice to the respondents in the case that include the State of UP (through the Principal Secretary, Home), Sonebhadra Superintendent of Police (SP) and District Management (DM) and Station House Officer, Muirpur Police Station. The court has now demanded an explanation for the detention from the SP and the DM. The court has also directed that both Sukalo and Kismatiya be produced before it at the next hearing on July 9.
Our entire petition to the Allahabad HC may be read here:

The Allahabad HC order of June 29 may be read here:

Earlier we had also helped them bring to light their plight before the National Human Rights Commission (NHRC) in two letters dated May 30 and June 14, and later in a meeting with the NHRC Chairman. The appointment between NHRC and AIUFWP was made possible by CJP Secretary Teesta Setalvad's intervention. The NHRC subsequently directed the District Magistrate (DM) to submit a report within three weeks. The NHRC's order may be read here:

Continued Institutional Violence
Many Adivasis in Sonebhadra have faced institutional oppression in the form of false cases being foisted on them. In May 2018, the Muirpur police picked up around twelve villagers, ten of whom were women forest rights workers. It was alleged by the Station Officer (SO) PS Satyaprakash Singh that the people were involved in chopping trees that were a part of an afforestation project.
When the CJP team enquired about the details of the project, the police failed to provide any details. CJP team consistently called various authorities and kept track of the developments. After a day long ordeal, and not before the Adivasis were intimidated significantly, they were finally let off at Dudhi, about 30 kilometers away from their village Lilasi and had to cover the distance back home, barefoot.
However, incidents took a more serious turn when Uttar Pradesh police entered the Lilasi village just five days later and started forcefully entering the huts of Adivasis. Most women at this time were engaged in their household chores, some even feeding their new-born children. All this based on the false allegation that they had 'cut trees and destroyed the forest'.
Next steps
CJP and AIUFWP are working to get all these false cases quashed so that people who are fighting for their rights as guaranteed by the law of the land may live in peace and with dignity.
First Published on https://cjp.org.in/

Also read:
Sonebhadra's Daughter Sukalo
Adivasi Forest Rights Movement Leader Sukalo Arrested
AIUFWP urges Sonebhadra DM to investigate harassment of Adivasi women
NHRC intervenes, assures action
CJP in Action: Defending Adivasi Human Rights Activists in Courts
Reclaiming land through Peaceful Struggles
Roma: Unbowed, Unbroken, Unbent