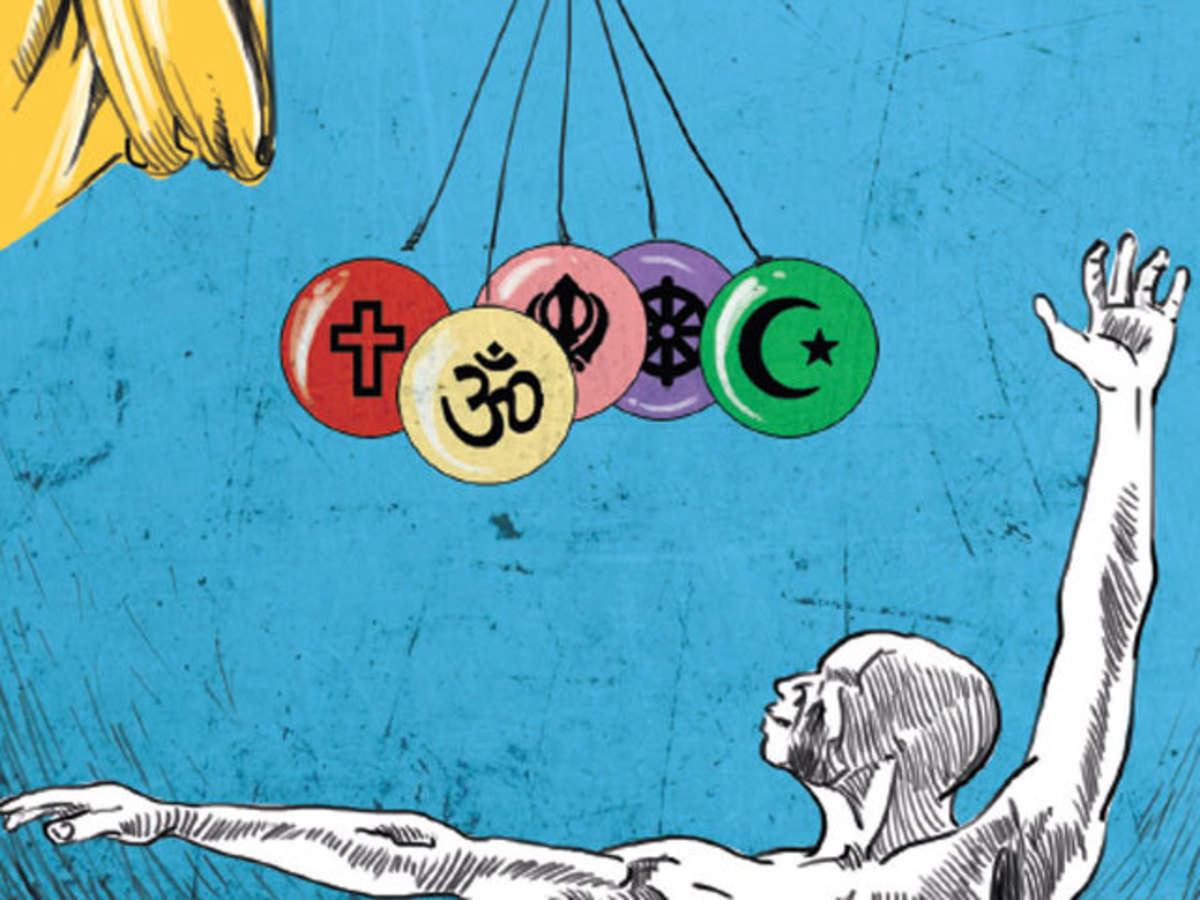 Image courtesy: The Economic Times

Allahabad High Court has dismissed a petition seeking direction to the Centre to consider passing a law regulating religious conversion, like the one passed by Uttar Pradesh. The court dismissed the petition stating that under Article 226 (writ jurisdiction of High Courts) of the Constitution, the court is not empowered to issue such directions to the Legislature, for making any laws, owing to the doctrine of constitutional trust and separation of powers.
The bench comprising Justices Ritu Raj Swathi and Manish Mathur cited a Supreme Court judgement in Manoj Narula v. Union of India reported in (2014) 9 SCC 1 whereby the court had declared a similar petition to be not maintainable basis doctrine of constitutional trust which gives regard to separation of jurisdiction and powers of various constitutional functionaries and authorities. "The doctrine of constitutional trust clearly is with regard to the maxim Salus populi suprema lex esto (Let the good (or safety) of the people be the supreme law). It was held that it cannot be believed that a constitutional authority or functionary would not act in accordance with and within the scope of its powers as indicated in the Constitution of India," states the high court order.
The court held that the apex court in several judgements has held that Courts have very limited role with regard to judicial legislation since neither the Courts can legislate nor they have any competence to issue directions to the Legislature to enact a law in a particular manner. The court thus dismissed the petition for being devoid of merit.
The law on religious conversions has gained sudden popularity in recent times. Following the footsteps of Uttarakhand, other BJP ruled states like Uttar Pradesh, Madhya Pradesh and Himachal Pradesh passed such laws making religious conversion for the sake of marriage to be illegal. While other states like Odisha (1967), Arunachal Pradesh (1978), Chhattisgarh (2000), Gujarat (2003) and Jharkhand (2017) have laws against forceful conversion but these laws do not make conversion for marriage an offence.
It is quite peculiar that a petition such as this one has been filed since the UP Prohibition of Unlawful Conversion of Religion Ordinance, 2020 and the Uttarakhand Freedom of Religion Act, 2018 have been challenged before the Supreme Court and the UP ordinance alone has challenged before the Allahabad High Court on grounds that these laws place a burden on individuals to justify their personal decisions to the State authorities throttling their Right to Life and Personal Liberty, Dignity, Freedom of Conscience and Choice. Both petitions are pending hearings before the courts.
The order may be read here.
Related:
Allahabad High Court protects Mirzapur series makers from arrest
Why such exorbitant amounts sought in bonds and sureties from farmers: Allahabad HC asks State
Love Jihad case: SC refuses to entertain UP Govt's plea to transfer petition from HC to SC