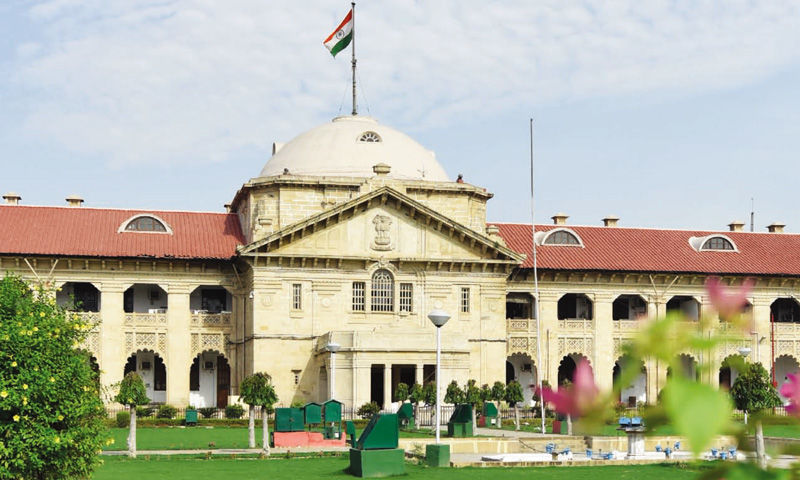 The Lucknow Bench of Allahabad High Court refused to grant pre-arrest bail to a member of Popular Front of India (PFI) accused of promoting enmity between communities. A bench of Justice Chandra Dhari Singh held that a person who takes the risk of dissemination of blasphemous messages is not entitled to get the discretion of the Court exercised in his favour.
The application was filed by accused Mohammad Nadeem seeking anticipatory bail in a case filed against him under section 153A (Promoting enmity between different groups on grounds of religion etc) of IPC. The complainant, Anil Kumar, stated in the FIR that when he reached Bahrauli village he was informed that the accused, an active member of PFI was propagating that since the foundation laying ceremony of Temple at Ayodhya is being done on the land of mosque, therefore, every Muslim has to come forward to protect the site of Babri Masjid. This caused a probability of communal tension between two communities in the area.
The counsel of the applicant, Yusuf Uz Zaman Safwi, submitted that all allegations made in the FIR are false and fabricated and an attempt to cover up his illegal detention by Barabanki police station. He further submitted that the applicant is a member of PFI, aim and object of which is to promote education amongst poor children and also to work for uplifting the poor.
He further submitted that the nature and gravity of the accusation is not such as is apparent from the reading of FIR which requires arrest of the applicant, and neither does he have any criminal antecedents. It was further argued that not a single person has been named in the FIR who has told the complainant about the statements allegedly made by the applicant.
The Additional Government Advocate submitted that the applicant is habitual of disturbing harmony of the society by spreading hatred between the two communities. He further stated that the applicant is an office bearer of PFI and is involved in anti-social/anti-national activities and is required for custodial interrogation.
The court, after perusal of the FIR, observed that the comments/propaganda made by the applicant with regard to one religion or community are capable of inciting one community or group against another community and therefore, prima facie, offence under section 153A of IPC is made out.
The court observed thus, "The fundamental right to freedom of speech and expression in a secular State is not an absolute license to injure and hurt the religious feelings and faiths and beliefs of fellow citizens. A person who takes the risk of dissemination of blasphemous messages is not entitled to get the discretion of the Court exercised in his favour."
The court thus found no merit in the bail application and rejected it.
The complete order may be read here:
Related:
Gyanvapi well becomes part of Kashi-Vishwanath temple
What will Waseem Rizvi gain by antagonising the Muslim community?