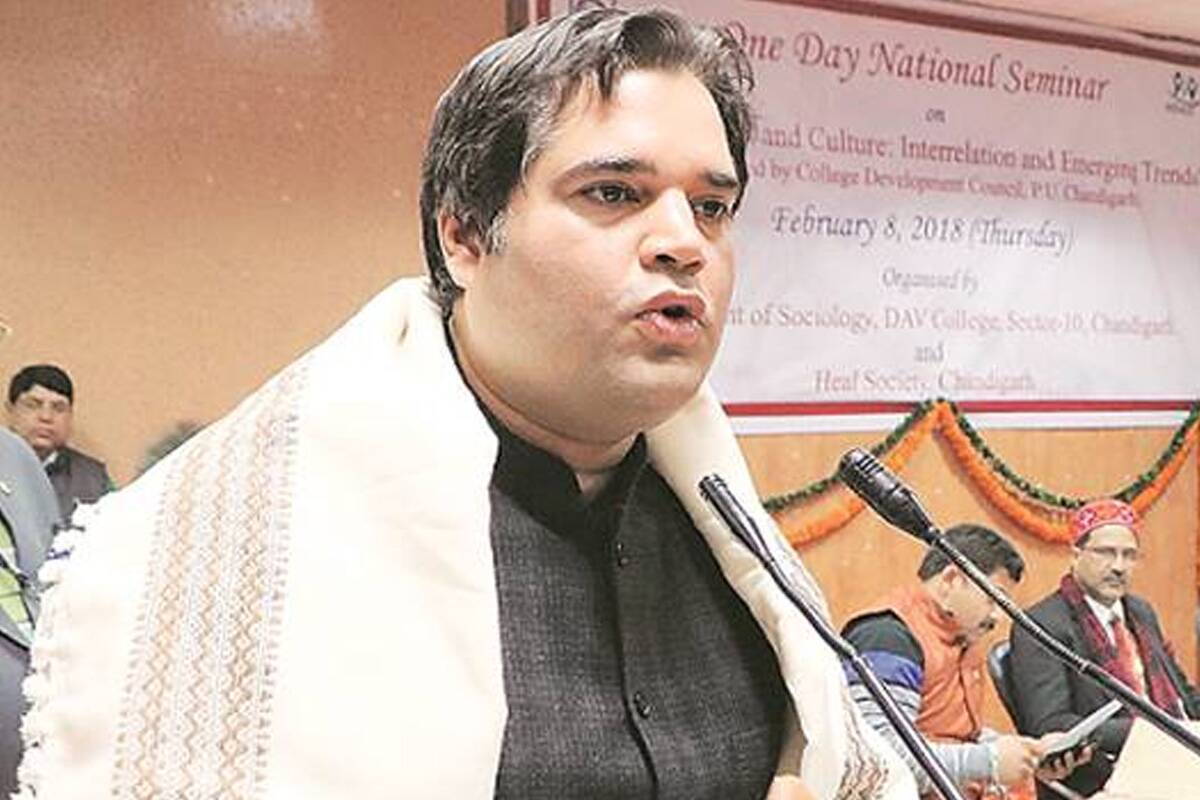 Voicing support for protesting farmers following the repeal of the three farm laws, BJP MP Varun Gandhi wrote a letter to Prime Minister Narendra Modi on November 20, 2021, appealing to him to announce a legal guarantee for Minimum Support Price (MSP) for all crops.
I welcome the announcement of the withdrawal of the 3 #FarmLaws. It is my humble request that the demand for a law on MSP & other issues must also be decided upon immediately, so our farmers can return home after ending their agitation.

My letter to the Hon'ble Prime Minister: pic.twitter.com/6eh3C6Kwsz

— Varun Gandhi (@varungandhi80) November 20, 2021
Gandhi, who is part of a section of leaders from the Bharatiya Janata Party (BJP) voicing support for the farmers' struggle in recent months, tweeted a letter to Modi for his "large-heartedness" in repealing the laws before discussing a major demand of peasants that is as yet unmet: legalisation of MSP.
"For the empowerment of farmers, we have to ensure that they get remunerative prices for their crops. This movement will not end without the resolution of this demand and there will be widespread anger amongst them… My humble request to you is that the government must immediately accept this demand," he said in the letter.
Pointing out that there are more than 85 percent small and marginal farmers in India, Gandhi urged Modi to provide a legal guarantee for MSP of various crops based on the C2+50 percent formula. Doing so will improve their condition by providing economic security, he said.
Gandhi's support for farmers has been particularly pronounced since the Lakhimpur Kheir killings when four farmers, a local journalist were killed after SUVs mowed down protesters. Shortly after the incident, he condemned the killings and urged Uttar Pradesh Chief Minister Yogi Adityanath to call for investigations into the matter.
His critique of his own party members cost him his position as the party's national executive. However, he continued to support farmers by saying that there was ample video evidence concerning the killings.
Wise words from a big-hearted leader… pic.twitter.com/xlRtznjFAx

— Varun Gandhi (@varungandhi80) October 14, 2021
Keeping up this support, he said in his letter, "Many leaders sitting in senior positions have given provocative statements against our agitating farmers. It is the result of such statements and the adversarial atmosphere created around the movement that… our farmer brothers were crushed to death by vehicles in Lakhimpur Kheri. This heart-breaking incident is a blemish on our democracy."
While Gandhi did call for strict action for the deaths, he failed to mention the prime accused in the case, Union Minister Ajay Mishra's son Ashish, who allegedly ran over farmers with his Mahindra Thar vehicle. Farmers group Samyukta Kisan Morcha (SKM) has repeatedly demanded the dismissal of the Minister for allowing the violence – allegedly orchestrating – the violence on that day.
Gandhi also wrote about the rest of the 700 farmers who were martyred in the past one year.
"I believe that if this decision had been taken earlier, all these innocent lives would not have been lost. It is my humble request to you that while expressing condolences to the families of our [farmer martyrs] a compensation of Rs. 1 crore each be announced for them. Furthermore, all politically motivated false FIRs that have been registered as weapons of harassment against our farmers during this movement must immediately be quashed," said Gandhi.
The MP concluded the letter by suggesting accepting farmer demands will increase Modi's respect in the country. Aside from MSP and Mishra's dismissal, farmers have also voiced concerns about the Electricity Bill 2021 and the AQM bill.
Meanwhile, netizens have wasted no time ridiculing Gandhi for the letter.
Why @BJP4India carry this baggage? None of the Gandhis did good for this nation. https://t.co/O3STIMHQid

— abhilaash (@joney9) November 20, 2021
You are a BJP MP. I am just a mere BJP supporter, not even an ordinary BJP member, and yet it seems to me that I am more sincere to BJP than you. Kindly introspect. https://t.co/qhXyYfBLv9

— Randeep Sisodia (@Randeep_Sisodia) November 20, 2021
Which party is Varun planning to move to? Sonia would be foolish to have him in her team. Only a matter of time before he outwits her two dimwitted kids and mounts a hostile takeover over of the party .
SP's Brahmin face? https://t.co/kQFEgDEHSb

— Sai (@Saiarav) November 20, 2021
Related:
Will repeal of Farm Laws help BJP win UP, Punjab, Uttarakhand elections?
SC appoints retired P&H HC judge Rakesh Jain to monitor Lakhimpur Kheri probe
Farmers celebrate repeal of three laws at Delhi borders!
Three Farm Laws to be repealed: Prime Minister Narendra Modi
New farmer suicide data showcases continuing social inequalities