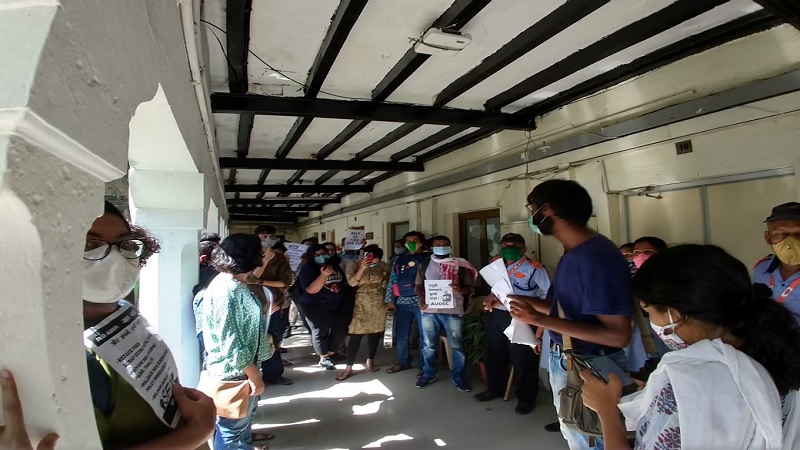 Image Courtesy:thequint.com
Progressive organisations of Ambedkar University Delhi (AUD) have called for a protest on October 14 in front of the Ambedkar University Delhi, Kashmere Gate campus to demand an audience with the Vice-Chancellor, said a press note on October 13, 2020.
The All India Students Association (AISA), the AUD Queer Collective (AUDQC) and many other organisations stated they would continue their on-going struggle against the university administration on the two issues of changes to reservation policy and exorbitant fees in the midst of a pandemic.
"A student filed an RTI to help us better understand the fee structure, and after analysing the documents we have come to the conclusion that there is absolutely no justification for expecting students to pay full tuition when our public university is functioning virtually. Even outside the context of the pandemic, as compared to Delhi University or JNU, our fee structure is an attack on the accessibility that state run institutions are supposed to guarantee," they said.
Resolved to have their demands met, students decided to continue boycotting classes and halting university functioning until the administration gives a positive response. Broadly outlined, their demands are as follows:
1. Reduction in fees (between Rs. 27,000 to Rs. 37,000 per semester) to exclude the electricity bills, water, extra costs for performances.
2. Revoke undue changes made to the reservation policy. This has been highlighted as "non-negotiable."
3. Scrapping of all ableist attendance and grade cut policies and official notification to professors regarding the same.
4. Rejection of partial reduction of extra mural costs since it cannot be used for the duration of the current semester.
5. Clarifications on the crash course policy that was floated at the beginning of the semester and infrastructural aid for ONCT students.
On October 5, students were granted an audience with the Vice Chancellor Prof. Anu Singh Lather. However, the two issues around which the whole university-wide movement was built remained unresolved.
"Of the issues that have been supposedly claimed to be resolved, the Extra-Mural Cost has only been removed for one School i.e. SCCE whereas it is still being charged across the other schools and courses such as School of Social Design and MA Urban Studies," said the press release.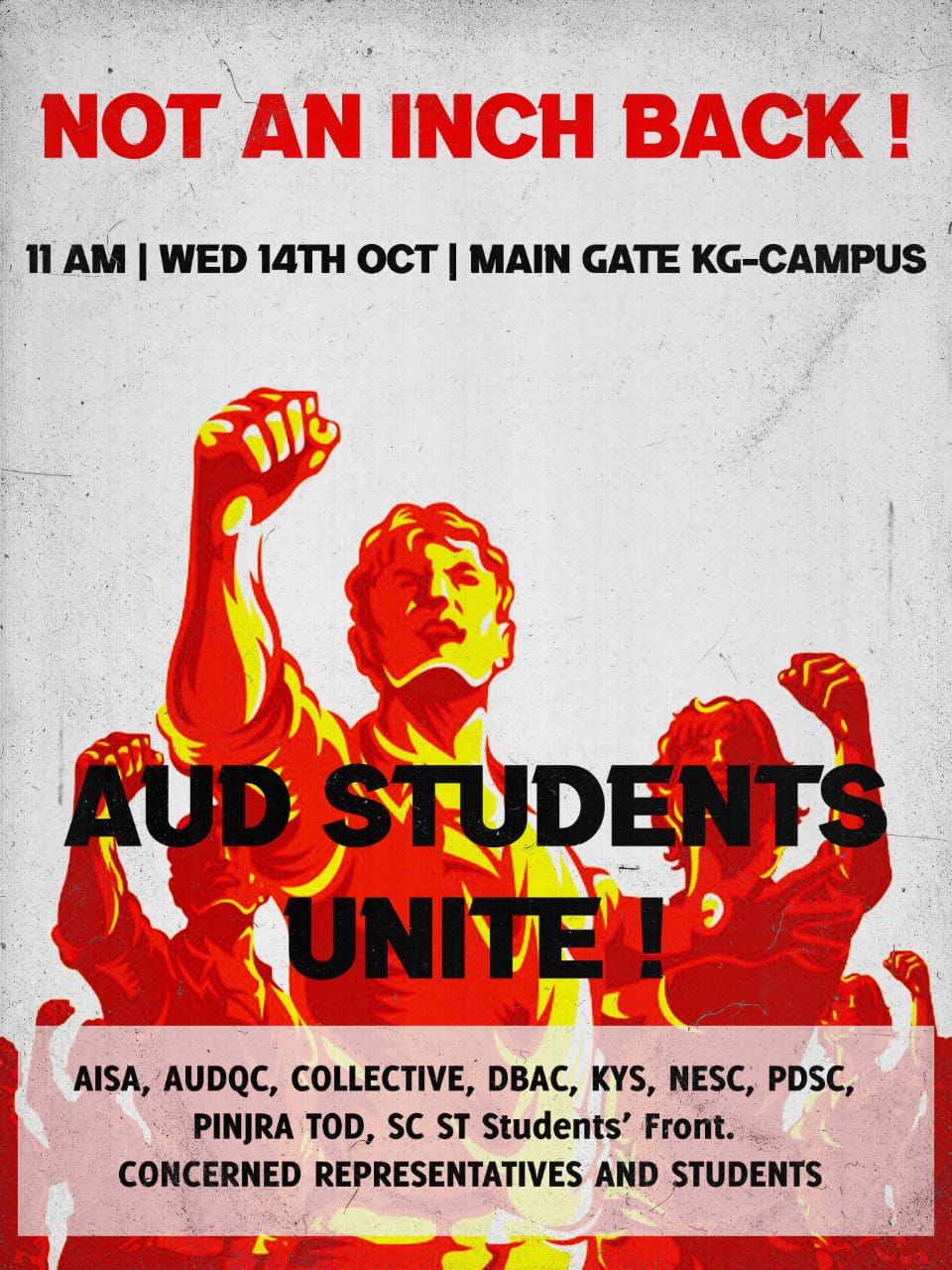 Related:
Cruel irony: Ambedkar University decides to scrap reservation policy!
Non-Partisan Judicial Inquiry into wilful police inaction in Delhi: 358+ Academics
Lawrence Laing case: There is no quick fix to the complicated issue of sexual harassment
Delhi University March Against Gundagardi