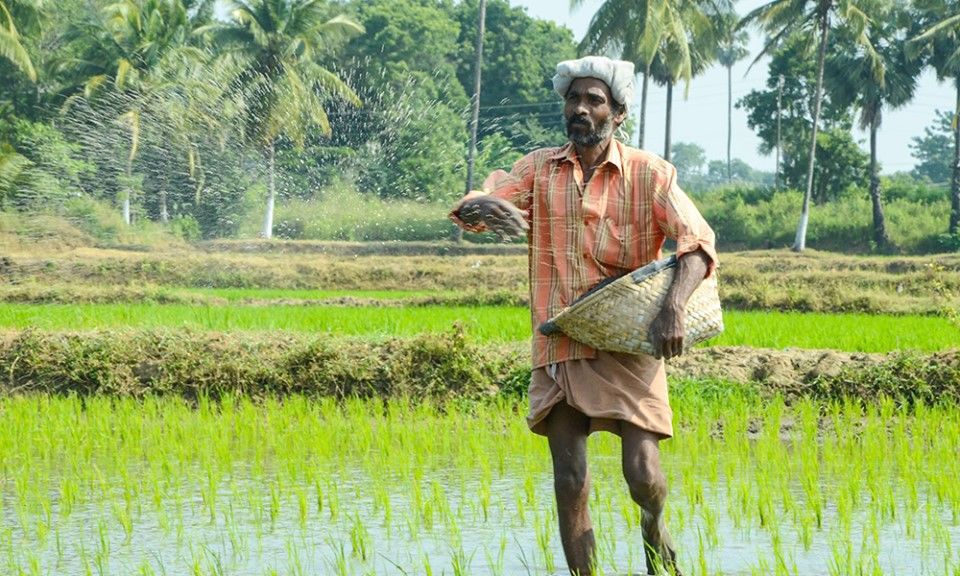 The three agricultural bills introduced by this government are death warrants for farmers, said Bharatiya Kisan Union-A's (BKU-A) National President Rishipal Ambawta on September 18. In defiance of these new policies, the organisation leader announced a nation-wide protest on October 2.
The Centre has garnered much hate from the agricultural sector for the three bills recently passed in the Parliament namely, the Farmers Produce Trade and Commerce (Promotion and Facilitation) Bill, the Farmers (Empowerment and Protection) Agreement on Price Assurance and Farm Services and the Essential Commodities (Amendment) Bill.
Organisations like the BKU-A, the All India Kisan Sangharsh Coordination Committee (AIKSCC,) and others have demonstrated their anger against the Bills that are seen to have damaging effects on the rights of farmers.
What are these laws?
According to the Gazette notification the Farmers' Produce Trade and Commerce (Promotion And Facilitation) Bill aims to "promote efficient, transparent and barrier-free inter-State and intra-State trade and commerce of farmers' produce outside the physical premises of markets." The provisions of this Bill can override State laws as well.
Issues with this Bill:
Makes Agricultural Produce Market Committees (APMCs) become obsolete.

Enables electronic trading for farmers disconnected from the virtual world.

Does away with government subsidies previously enjoyed by farmers.

States will not receive market fees from farmers.

Against Minimum Support Price (MSP) system.
While parts of the Bill may seem progressive in trying to connect local farmers with international traders, AIKSCC's General Secretary Hannan Mollah points out that such hasty laws do not benefit poor farmers.
"It is absurd to say a local farmer will send his goods to people living in foreign lands. The farmer barely manages to leave his district. He sells most of his products in the nearby market. How is he supposed to trade with people in faraway places," he asked.
Regarding APMCs, he pointed out that the committees helped determine the cost of production. Therefore, the abolishment of APMCs de-regularise this process.
This abolishment becomes all the more significant when considered with the second Bill, the Farmers (Empowerment and Protection) Agreement on Price Assurance and Farm Services. As the name suggests, it provides farmers the means and protection to create their own farming agreements. On the surface, the Ordinance allows farmers to interact with the private sector and fix their own prices for goods and services.
Issues with this Bill:
Without APMCs to fix prices, small farmers are likely to be pushed around by corporates.

Marginal farmers, unaware of their rights, won't be able to haggle with big companies.

Online trading will transfer the money to big farmers while small farmers work on the field.

Between a hoarding stocker and a marginal farmer, stocker will win an argument on price
According to Ambawta, these Bills will serve as a death warrant for farmers. He especially criticised the logic of encouraging online trade in rural areas where even electricity is hard to come by.
He questioned why the ruling-party was keen to implement these new Bills when the recommendations under the Swaminathan report were yet to be inculcated even after 12 years.
"This government only caters to the corporates, not to the farmers and workers in this country," he said.
The third Bill deals with the Essential Commodities Act, originally created in 1955. It prevented the hoarding of certain essential commodities to prevent manipulation of stock. It also imposed a hoarding limit to keep the prices from surging. However, the Bill said that the Centre may regulate essential food items such as cereals, pulses, potatoes, onions, edible oilseeds and oils under extraordinary circumstances such as war, famine, extraordinary price rise and natural calamity.
Issues with this Bill:
Traders would hoard such products.

This will affect food prices which in turn will hurt farmers' sales.

Traders can refuse farmers selling such products.
All in all, Mollah says that these Bills do not have the interest of the farmers at heart. He says that the changes would only benefit corporate farmers, leaving behind marginal and poor farmers.
"Eventually corporations will become farmers and farmers will become labourers, slaves of their own land," says Mollah.
Policies are generally written while considering the interest of certain groups. However, Mollah says that these policies are written with a plan to invest in the corporate. The policy-makers fail to understand the problem at hand.
"Hardly any policy looks into the interests of the farmers. The policy direction is wrong," he said.
Related:
Harsimrat Kaur Badal's resignation, a public warning from Punjab farmers?
Over 42,000 workers from informal sector allegedly die by suicide
K'taka farmers demand better policies and prices
Food prices surge, farm sector suffers as supply and transportation hit amid Covid-19