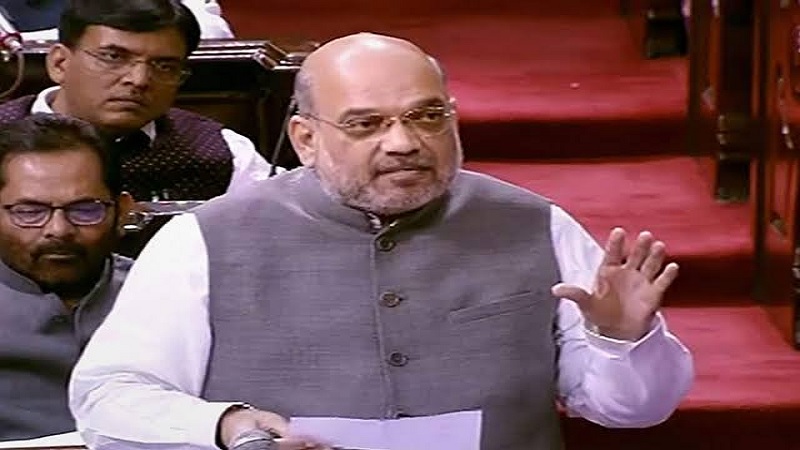 Image Courtesy: economictimes
One day after the Union Home Minister made big statements in the Rajya Sabha pertaining to NRC (national Register of Citizens) and CAB (Citizenship Amendment Bill), TMC (Trinamool Congress) has written a letter to the Chairman of the Rajya Sabha and the Vice President of India, Mr. Venkaiah Naidu that some parts of his statements were incorrect.
While speaking about the CAB which was introduced in the previous term of Lok Sabha, Amit Shah mentioned that the bill was recommended to a Joint Committee of the Parliament and it was with the consensus of all parties that the bill was brought into the house. The core of the CAB is that it proposes to provide citizenship to persecuted Hindus, Sikhs, Buddhists, Jains, Parsis and Christians from Afghanistan, Bangladesh and Pakistan, conveniently leaving out the Muslim community and this was seen as a major issue by many opposition parties.
The TMC leader, Derek O'Brien has called out this statement of Home Minister to be factually incorrect. He said that he was a part of the Joint Committee that Amit Shah spoke about but his projection that the bill was passed with the consensus of all political parties is completely misplaced and puts forth a falsified factual position. The Home Minster, Amit Shah, had said on November 20 in the Rajya Sabha during question hour, "Whatever is there in the Bill regarding religion, it was brought through a consensus of all parties. It was following a consensus that the Bill was brought into the House," he said about the Bill, which was lapsed with the dissolution of previous Lok Sabha as Rajya Sabha had not passed it.
In the letter addressed to Naidu, Derek O'Brien said that the report submitted by the said Joint Committee must be referred to ascertain the actual and correct position of the political parties about the bill and also said that his party's position was "emphatically outlined" in the parliamentary report. In the said report, TMC, through O'Brien and Saugata Roy had added a dissent note which clearly mentioned that they wanted the deletion of "specific mention of six minority communities and also the names of our neighbouring countries", which they emphasised was needed to "secularise" the Bill.
Reportedly, the report also had dissent notes of BJD's Bhartruhari Mahtab, Samajwadi Party's Javed Ali Khan, CPI(M)'s Mohd Salim besides three separate dissent notes by Congress MPs Bhubaneswar Kalita and Pradip Bhattacharya, Adhir Ranjan Chowdhury and Sushmita Dev. Except Mahtab, all other MPs had objected to the clause related to specifying religion in the Bill, saying it was discriminatory.
Related:
Nation-wide NRC confirmed; Assam will cover FT related expenses for people
Mamata Banerjee Calls CAB a Trap, continues to challenge NRC