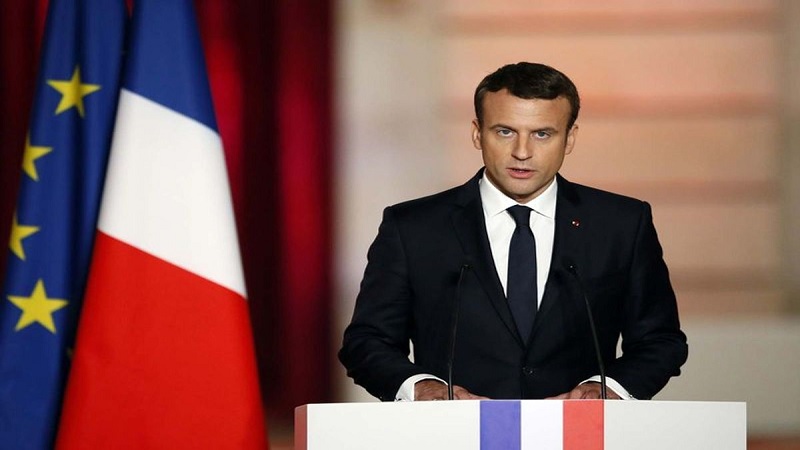 Image Courtesy:humanists.international
After monitoring France's enforcement of its free-speech policies over the last few months, the UK-based organisation Amnesty International and its members issued a statement to voice their concern over the country's counter-terror policies.
On November 3, 2020, the organisation posted a public statement that questioned French Minister of Interior Gérald Darmanin's announcements, made shortly after the murder of Samuel Paty for showing cartoons of Prophet Mohammed, that seemed to violate principles of non-discrimination, non-refoulement, and the right to freedom of association.
"The right to freedom of expression also protects the ability to criticize the choice of depicting or conceiving religions in ways that may be perceived as stereotypical or offensive. Disagreeing with those choices, for example considering them stereotypical or prejudiced, is also covered by freedom of expression," said the organisation.
Accordingly, they said that while upholding the right to criticize religions, the government should also ensure that neither Muslims nor refugees face any kind of abuse. The administration should uphold the right to manifest their religion or belief without fear of discrimination and violence.
However, despite this obligation, French authorities have passed laws and policies that discriminate against Muslims in the exercise of their rights to freedom of religion or belief and to freedom of expression. Most notably, former President Jacques Chirac passed a law that banned students from wearing any religious symbols in schools.
Similarly, the organisation observed that many political leaders made explicitly discriminatory remarks against Muslims on national media including the Interior Minister's own statement regarding the existence of halal shelves in supermarkets as "community separatism" and terrorism.
"Public officials must refrain from making any stereotypical, stigmatizing and discriminatory comments targeting Muslims and refugees. Those statements feed into a continuing and growing discriminatory environment for Muslims in France," said Amnesty International.
Another announcement by Darmanin that upset the organisation was the intention to tighten French asylum laws to avoid granting default refugee status to citizens of specific countries.
The Minister had already expelled 16 foreign nationals suspected of "radicalisation" in October. He had previously talked of a plan to expel 231 foreign nationals. The organisation in their statement, said that such expulsions violate the principle of non-refoulement, crucial to international law.
"Amnesty International calls on the French authorities to comply with their international obligations and refrain from expelling any person to a place where they would be at real risk of torture and other ill-treatment," they said.
According to Amnesty International's researcher Marco Perolini, the actions of the French government following the murder of Samuel Paty recall the state of emergency after the 2015 Paris attacks.
"At the time, parliament-approved exceptional measures led to thousands of abusive and discriminatory raids and house arrest targeting Muslims. 'Radicalization' was used as a euphemism for 'devout Muslim,'" he said.
Parolini said in an article written on November 11 that the French government is once again in the process of dissolving organizations and closing mosques, on the basis of 'radicalization'.
Illustrating his point, he said, "Last week, for example, French police interviewed four 10-year-old children for hours on suspicion of 'apology of terrorism' [because] they apparently questioned Paty's choice to show the cartoons."
In their statement, Amnesty International pointed out that the term 'apology of terrorism' should be repealed due to the lack of legal clarity. Following Paty's death, the Minister of Interior stated that 66 investigations had been opened for apology of terrorism.
Perolini claimed, "France's record on freedom of expression in other areas is just as bleak. Thousands of people are convicted every year for "contempt of public officials", a vaguely defined criminal offence that law enforcement and judicial authorities have applied in massive numbers to silence peaceful dissent. In June this year, the European Court of Human Rights found that the convictions of 11 activists in France for campaigning for a boycott of Israeli products violated their free speech."
Similarly, he cited a court verdict that convicted two men in 2019 for 'contempt' after they burnt an effigy of President Macron during a peaceful protest. Officials considered a new law that would criminalize the use of law enforcement officials' images on social media following the incident.
Lasltly, he also talked about Darmanin's intention to dissolve the Collective Against Islamophobia in France (CCIF) organization that combats discrimination against Muslims for being an "enemy of the Republic" and a "back room of terrorism" although he has no evidence to substantiate his claims.
"Amnesty international maintains that the dissolution of associations – including those governing places of worship -must only be carried out in compliance with international human rights law … Otherwise, it constitutes a violation of the rights to freedom of association, and in cases of places of worship, to freedom of religion or belief," said the statement.
The complete statement by Amnesty International may be read here:
Related:
The Secular onslaught on the Muslim public psyche
Charlie Hebdo Cartoons and Blasphemy Laws in Contemporary Times
Statements by Muslim religio-political leaders condemned
Debate: To blame or not to blame Islam for the Paris beheading?