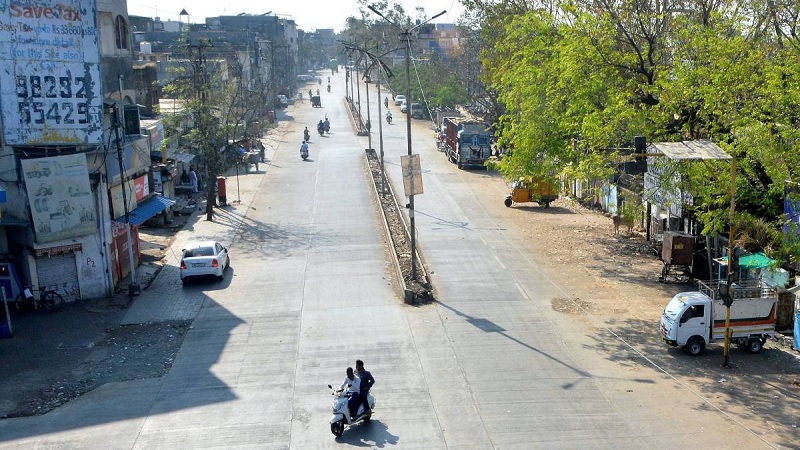 Image Courtesy:indianexpress.com
A day after Raza Academy called for a bandh in Maharashtra, to protest the persecution of Muslims and destruction of mosques in Tripura, some Hindutva groups too called for a bandh (strike) to protest the violence during Friday's bandh. And just like on Friday, when the protests were far from peaceful, even the bandh on Saturday was marred with violence.
The Indian Express reported, "Hundreds of people, many of them holding saffron flags in their hands and raising slogans, came out on streets in Rajkamal Chowk area…". There were incidents of stone pelting as well as shops being damaged in Amravati. Police resorted to a lathi charge to control the violent mob, and eventually a curfew was imposed in the area.
It appears that the Bharatiya Janata Party (BJP) supported this bandh. The Hindustan Times reported that violence took place in areas like Cotton Market, Rajkamal Chowk, Namuna and Jawahar Gate "when a massive morcha was taken out by the BJP workers."
Yashomati Thakur, the Guardian Minister for Amravati, who is camping in the region to ensure peace prevails, tweeted in Hindi saying, "The situation in Amravati is coming back under control. I appeal to people to not believe in rumours. I also appeal to media channels to put a time code on their videos to show when they were recorded, so that they cannot be misused late to spread confusion or misinformation."
अमरावती की स्थिती नियंत्रण में आ रही है। जनता से अनुरोध है की वो अफवाओं पर ध्यान न दें। मिडीयाकर्मीयों से अपिल है की वे अपने प्रसारण पर समय ज़रूर दर्ज करें ताकि लोगों में किसी भी तरह का संभ्रम पैदा न हो। शांति प्रस्थापित करना हमारी सर्वोच्च प्राथमिकता है, कृपया सहकार्य करें

— Adv. Yashomati Thakur (@AdvYashomatiINC) November 13, 2021
The Times of India reports that a total of 11 FIRs have been registered under various charges including rioting, in both matters so far, and 10 people have been arrested.
As SabrangIndia had reported previously, on Friday, in response to a bandh call given by Raza Academy, that describes itself as a Sunni Barelvi organization of Indian Sunni Muslims, and claims to promote Islamic beliefs through publications and research, a bandh was observed in many parts of Mumbai and Maharashtra. However, incidents of violence were reported from Amravati, Malegaon and Nanded. In Amravati, instances of stone pelting were reported from three spots between Chitra Chowk and Cotton Market.
The Police also issued a statement this evening asking people not to forward videos of violence, and to report to the police if they receive any such videos. It further warned people that it was an offense to forward videos that spread hate and incite violence. It also warned administrators of Whatsapp groups used to srpead rumours and hate filled videos that such offenses are punishable under the Information Technology Act. The entire communique by the Police may be read here in Marathi.
The curfew imposed on Saturday in Amravati has now been extended to four days. Prohibitory orders have been passed under sections 144(1), (2), (3) of the CrPc to avoid any untoward incidents. People have been advised not to step out of their homes unless there is a n emergency such as urgent need for medical attention. Assembly of five or more people has been banned during this period. Internet services have also been suspended for the next three days to control the spread of hateful videos and misinformation.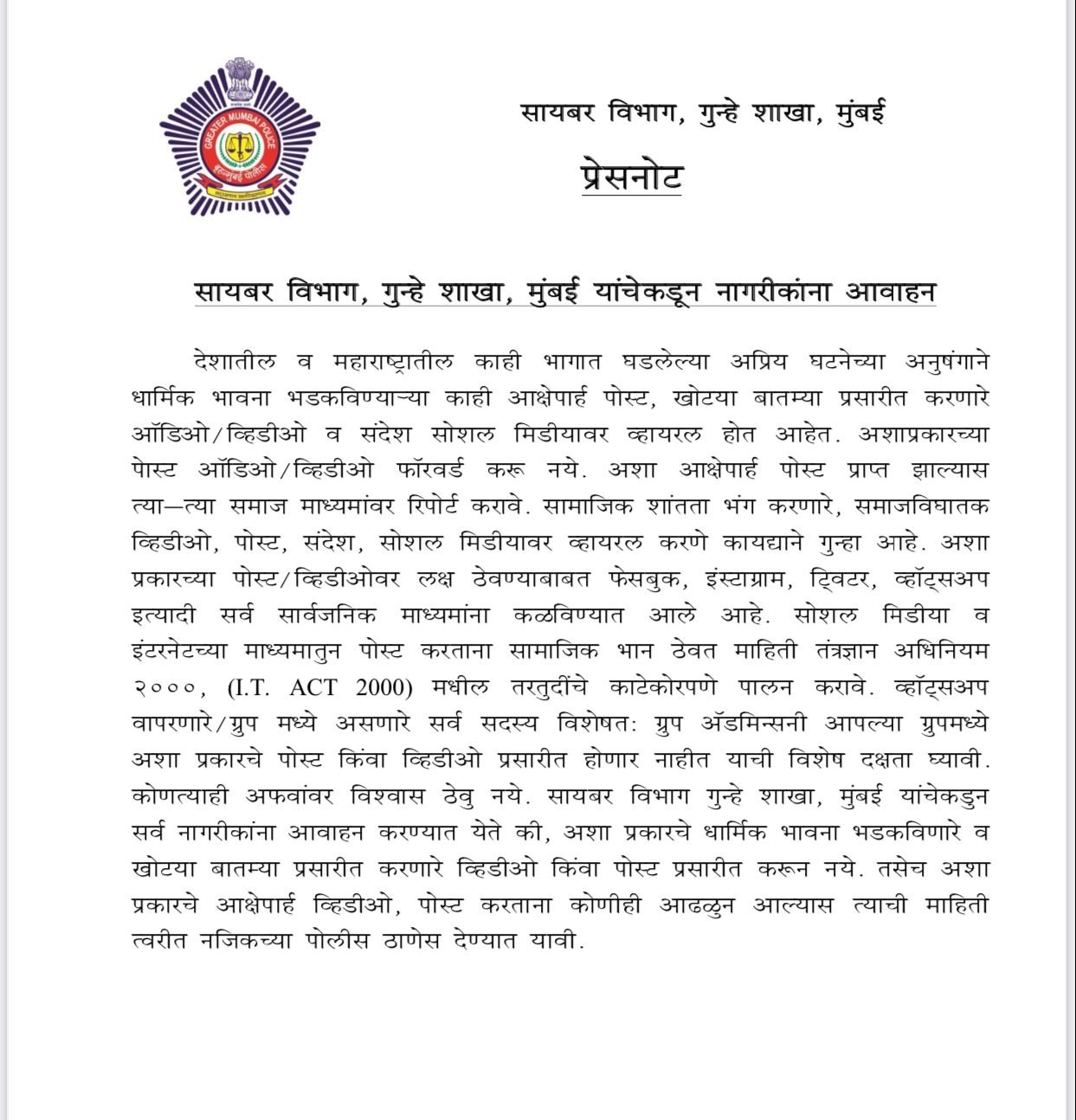 Related:
Violence erupts in Maharashtra after bandh call by Raza Academy