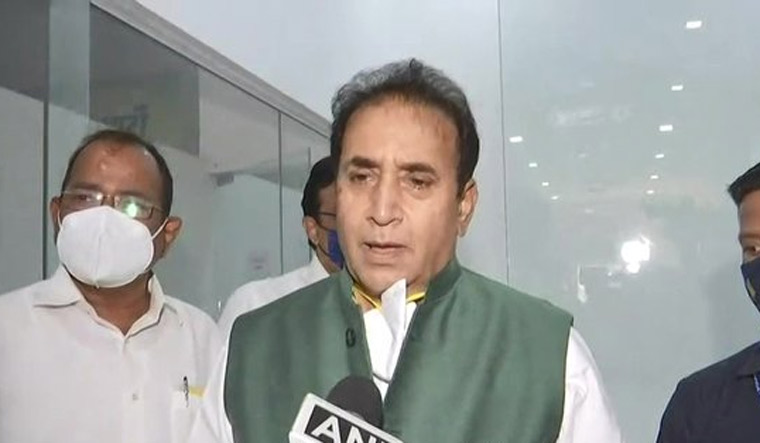 Days after the Bombay High Court directed a Central Bureau of Investigation (CBI) probe into corruption allegations against former Maharashtra Home Minister Anil Deshmukh, the government has challenged it before the Supreme Court. Deshmukh himself has filed another petition challenging the order passed by the bench of Chief Justice Dipankar Dutta and Justice GS Kulkarni.
On April 5, the high court directed CBI to probe into the 'extraordinary and unprecedented' case within 15 days. The case stems from allegations made by ex-Police Commissioner, Parambir Singh, in an eight-page letter to Thackeray, three days after his posting to the Home Guards. In it, he alleged that Deshmukh asked the now suspended and arrested Assistant Police Inspector Sachin Waze to collect Rs. 100 crore, by tapping the 1,750 bars and restaurants in Mumbai for Rs 40-50 crore every month.
Soon after the Bombay High Court order, Deshmukh had resigned as the state's Home Minister. "Following the court's order, it does not seem appropriate that I maintain my post as Home Minister. For this reason, I have decided to distance myself from this designation," Deshmukh wrote in his letter.
The plea
The grounds on which Deshmukh had challenged the order before the apex court are that the order was passed without giving Deshmukh or state police machinery an opportunity to be heard; it did not take into account the revocation by the government of the general consent for CBI probes; no opportunity was given to the police to investigate into the matter; alternate remedy of approaching Magistrate under section 156(3) of CrPC was not considered.
The plea states that the allegations were made after the ex-commissioner of police was transferred, and the evidence sought to be created with intent and that these aspects need to be looked into before instituting an inquiry by the CBI. He further argues in his petition that the allegations made by Singh are not substantiated and are motivated.
"The erstwhile Commissioner of police has referred to alleged conversations by others, which is pure hearsay, not produced any substantive evidence before Court, that can, in law, be relied upon, and without giving notice to the Petitioner, has handed over investigation to an agency which the State Government has least confidence in. If this principle were to be followed, and courts under Article 226 of the Constitution were to accept bald and motivated statements of this nature, made much after the alleged incidents, without any actionable evidence before Court, then the Petitioner believes that such processes may well be followed to destabilize governments", the plea states, as reported by LiveLaw.
Deshmukh has also separately filed a Special Leave Petition over the legality of appointment of interim Director of CBI, which has been questioned before the apex court, in a plea filed by NGO Common Cause.
Related:
Corruption accused Anil Deshmukh resigns from Home Minister post
CBI to hold preliminary inquiry against Anil Deshmukh: Bombay HC
Petitions seeking probe against HM "filed for cheap publicity": Bombay HC
Param Bir Singh moves Bombay HC seekings CBI probe against Anil Deshmukh