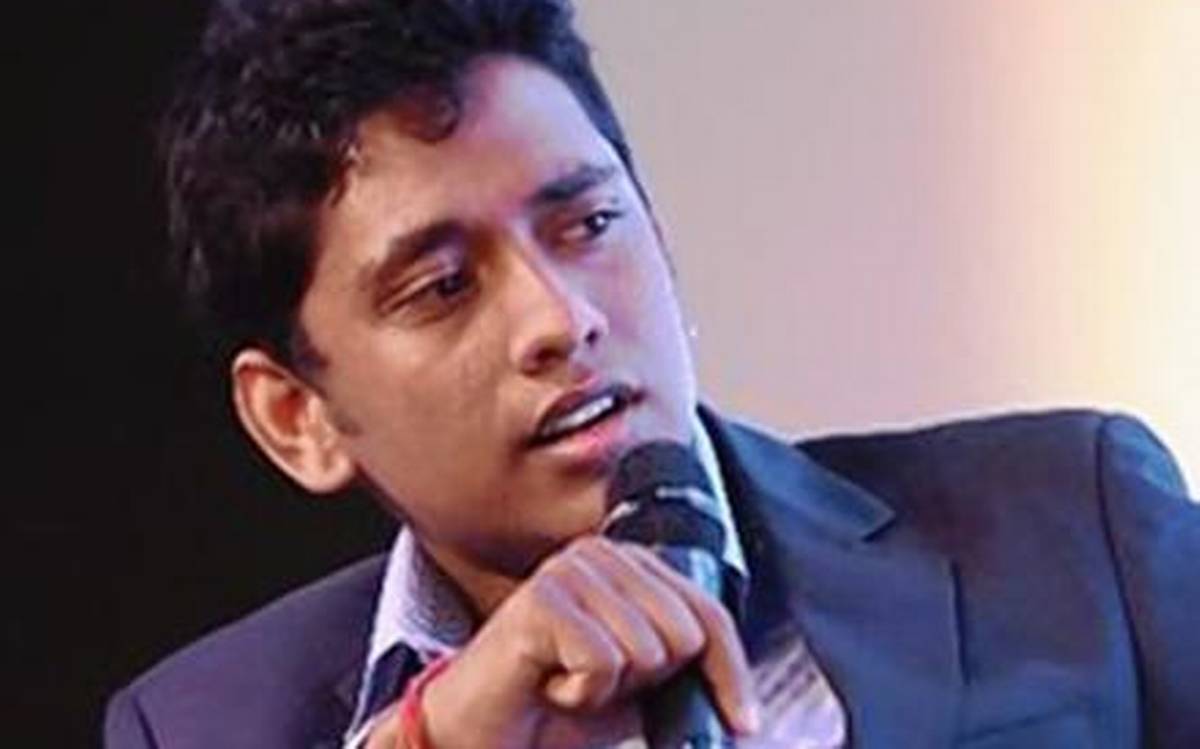 "They have accused me of questioning the independence of the judiciary, and that I tried to disturb relations between Asaameese and Bengali and that I spoke against the police. They cite 'indepence'. This independence is also my birthright, this is my country as much as theirs, I am as independent as them," said Anirban Roy Choudhury, a co-founder and editor of Barak Bulletin, a hyper local news portal in Assam's Barak valley. He was addressing the media at a Press Meet organised by the senior journalists, when he was informed of the charges against him.
Choudhury has been accused of Sedition for an editorial published on November 28, and is expected to report to the Silchar Sadar Police Station on December 6, at 11:00 A.M. He recently posted this on his Facebook page, "I am grateful to the media fraternity, general public for their immense support. Your love, affection and blessings are pillars of strength. I will be tried for sedition. An FIR has been registered by the police U/S 153 – A, 124 -A, 501 and 505 of the Indian Penal Code for publishing an article on Barak Bulletin, a hyperlocal portal that I co-own. However, as the founder of Barak Bulletin, I assure you, Barak Bulletin is not scared. Barak Bulletin will continue to serve the governed and if that means writing against the governors, we will!!! Long Live Independent Journalism."
On December 2, a First Information Report (FIR) was filed by a Silchar-based businessman Santanu Sutradhar, who is member of All Assam Bengali Hindu Association, stated news reports. Choudhury, has been charged under 124A (sedition), aside from 501 (printing or engraving matter known to be defamatory), 153-A (promoting enmity between different groups) and 505-2 (statements creating or promoting enmity, hatred or ill will between classes) of the Indian Penal Code.
Choudhury told The Wire, "Two police personnel in uniform came to my house on December 4 around 10:30 A.M to deliver the summons under section 41-A (notice of appearance before police officer) of the Code of Criminal Procedure (CrPC). I am to appear at the Silchar Sadar police station tomorrow around 11 A.M."
The editorial for which Choudhury has been charged for sedition is headlined Welcome to the Paradise of the Spineless – We are Assamese. It was published after the arrest of a former Bharatiya Janata Party (BJP) leader and Guwahati High Court advocate Pradip Dutta Roy on November 27 in Silchar. Roy had quit the BJP and floated his party the Barak Democratic Front.
According to news reports, Roy had objected to the use of "only Assamese language in a government hoarding on the Covid-19 vaccination drive in Silchar town" and demanded that "it should have been in Bengali, as Bengali is the official language of Assam's Barak Valley under the Assam Official Language (Amendment) Act 1961."
The hoarding, placed at a local filling station, was taken down this past week and replaced with another, where both Assamese and Bengali were used, reported The Wire. On November 27, according to a report in GuwahatiPplus, Roy was called to the police station for interrogation. The Assam Tribune reported that Roy was later arrested by Cachar Police after reportedly prolonged hours of interrogation. According to the report, an FIR was filed at the Silchar Sadar Police station with allegations against him of attempting to disturb peace and harmony among communities and hurting sentiments.
Then Assam Chief Minister Himanta Biswa Sarma, also reacted and reportedly said, "Our government is trying to create bridges of harmony between linguistic communities of Assam. But few people are spitting venom because they want to divide the commons (common public) on linguistic grounds. We won't allow people like Pradip Dutta Roy to divide people." Roy was denied bail and sent to judicial custody till December 10. As he is suffering from a liver ailment, Roy is presently lodged at the Silchar Medical College and Hospital.
It was in this context that Anirban Roy Choudhury had written the editorial in support of Roy. His speech too had called for support for Roy and cited the movement that led to Bengali being the official language of the valley in the 1960s, "Bhasha Shaheeds are dead and so are their descendants." This led to Sutradhar's complaint to the superintendent of police, Cachar saying, "In connection to the arrest of Pradip Dutta Roy, Barak Bulletin, an online news portal, has been repeatedly publishing articles supporting the act of Pradip Dutta Roy and questioning the intention of the (Assam) government and (Assam) Police and even questioning the impartiality of the judiciary." He further said, "The writer Anirban Roy Choudhury tried to incite hatred against the Assamese community, and also ridiculed our honourable chief minister on his remarks on this issue. The article carries venom against the Assam Police and questions its impartiality in handling the case of Pradip Dutta Roy. As a responsible citizen and first-generation entrepreneur having a vision of a united and economically developed Assam, I feel that articles like this will hamper the brotherhood between the Bengali and Assamese of Assam. I, therefore, request you to kindly take appropriate steps against the above-mentioned news portal."
Choudhury told The Wire, "I will cooperate 100% with the police investigation but I want to add that the investigation will not stop from speaking with the same freedom with which we wrote the editorial."
As soon as Choudhury's Facebook post about the police summons on December 4, went public, many locals including journalists extended support to him. According to reports, journalists have also written a joint letter to state governor Jagadish Mukhi to withdraw the case filed by Silchar police against Roy on the charge of harassing journalists.
Related:
Stop persecution of lawyers, citizens against communalism in Tripura: Citizens and Lawyer's groups
Was Disha Ravi put in jail for nothing?
Delhi court denies bail to Sharjeel Imam in sedition case
Chargesheet against me looks like a film script: Umar Khalid to court