Hundreds of protestors gathered at Bara Tehsil today, banners, flags and placards in hand, demanding immediate and unconditional release of all the 96 arrested in Delhi on August 21 for protesting the demolition of the 500 year old Ravidas Temple in Tughlaqabad. They demanded withdrawal of the cases and reconstruction of the temple at the very site.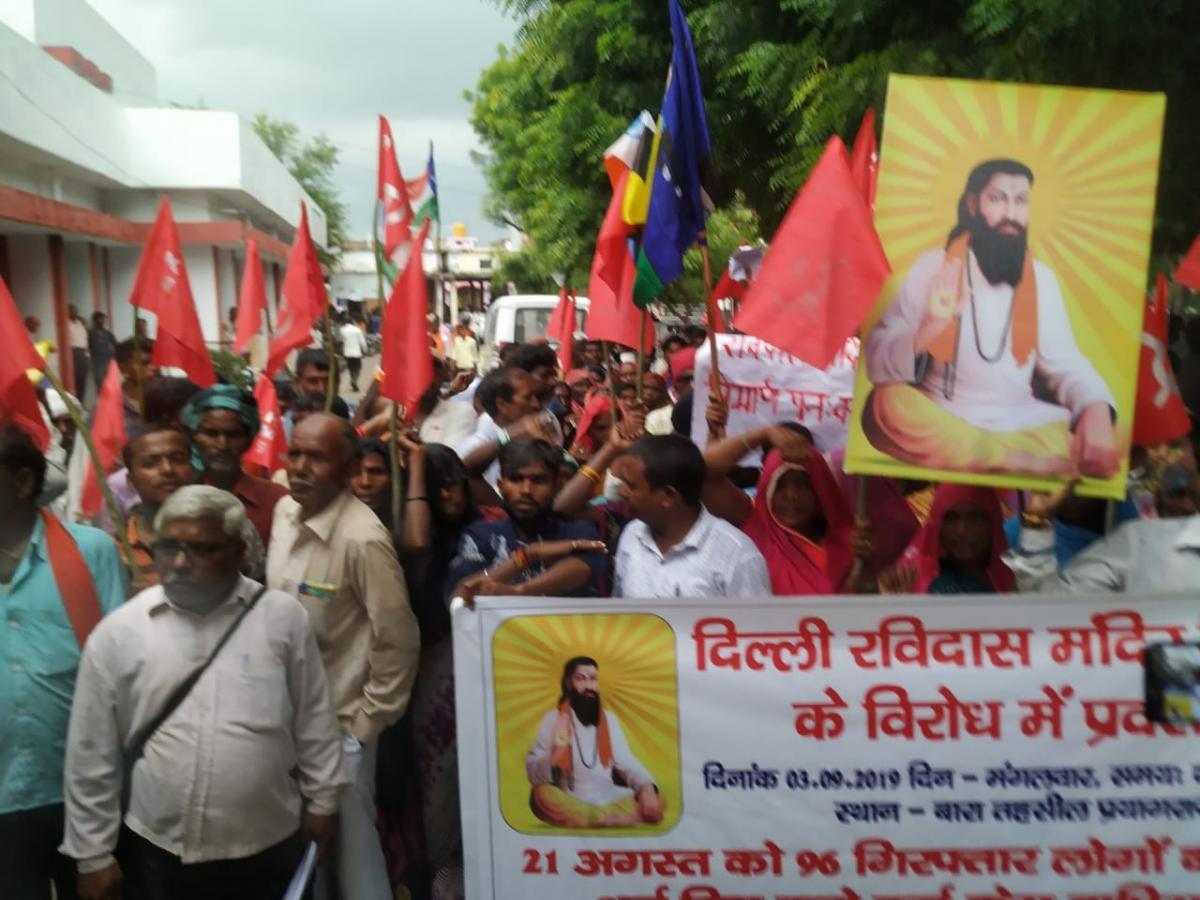 Led by AIKMS, Rashitriye Atyachar Nivaran Samiti, Ald, Bahujan Kranti Morcha, Prayagraj Dalit Shoshit Samaj Samiti, Naujawan Bharat Sabha and Pragatisheel Mahila Sangathan, the speakers blamed the Central Govt led by RSS-BJP for attacking the 'Shoshit Samaj' by demolishing this temple, a symbol of our struggle against untouchability. Both the Delhi Devlepment Authority, DDA, the land of Delhi and the Delhi Police are directly under the central govt and it has exposed its oppressive character of being anti poor people, anti oppressed sections and anti Dalits. They said the DDA filed the case in Supreme Court. The temple was ordered to be demolished on the plea of encroaching Forest land, even though the temple was nearly 5 centureis old while the Forest laws, the Supreme Court and the Delhi govt came into existence much later.
The rallyists raised issues with the Supreme Court for adopting a anti poor attitutude as was shown in its order to strike off reservation last year. Both the govt and courts are part of the upper caste chauvinist framework of the ruling elite led by the RSS. Earlier also dalits were attacked in Una of Gujarat, in Bhima Koregaon of Pune and by upper caste landlords of Saharanpur on the Bhim Army cadres. The speakers said several state govts have lodged fake cases on the protestors of April 2, 2018, in order to repress the most down trodden sections.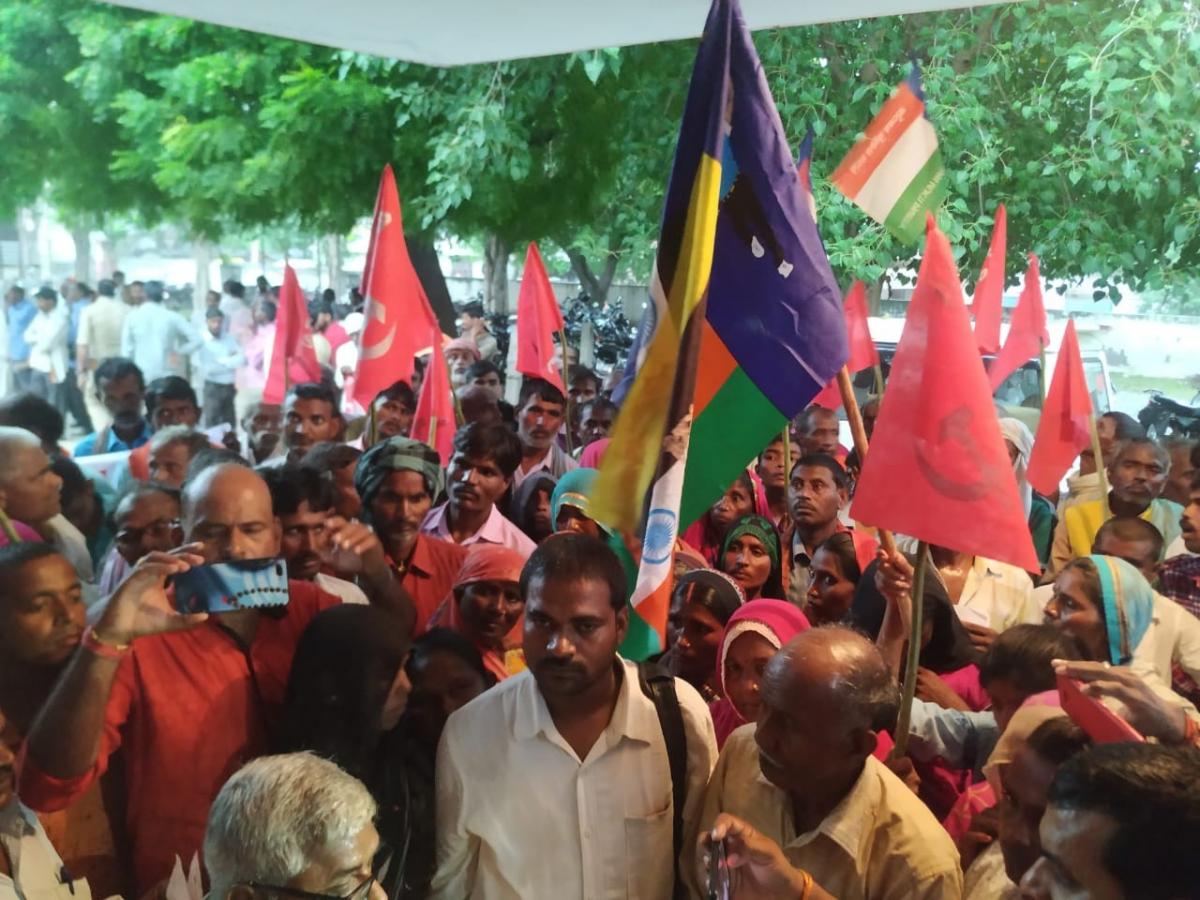 Later the protestors submitted a memorandum to the SDM for the Prime Minister, demanding immediate release of all arrested activists, withdrawal of the cases against them and reconstruction of the temple which stands as a symbol of pride for all those who struggle agaisnt untouchability.
Comrade Heeeralal, UP GS, Ram Kailash Kushwaha Ald President, Rajkumar Pathik Ald GS of AIKMS, Shailendra Bharati of Bahujan Kranti Morcha, Rakesh Kumar, Panna Lal, Rajesh, Bablu, Shyamkali, Manju Devi, Sunita Devi and others spoke at the rally.