'A Journey of Love, Atonement & Solidarity'
, initiated in solidarity with the families of lynch victims across the country, is on its way to Mangalore, Karnataka. The journey has been undertaken to spread the message of love and tolerance. More than 50 organisations have joined in to form the initiative including All India Democratic Women's Association, All India Secular Front, Alliance Defending Freedom, Alternative Law Network, Anhad, Sabrangindia, Centre for the Study of Society and Secularism among others.
The main aim of the Karwan is to visit the families which have suffered from lynch attacks to offer atonement and solidarity. The Karwan will travel from Assam to Andhra Pradesh from 4th September to 2nd October, 2017, to places that have suffered lynching.The journey began on September 4 and the account of the start of the
journey may be read here.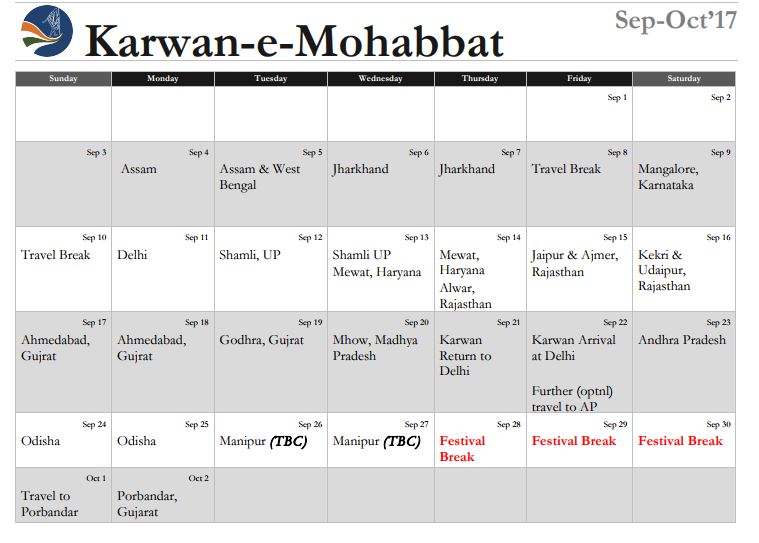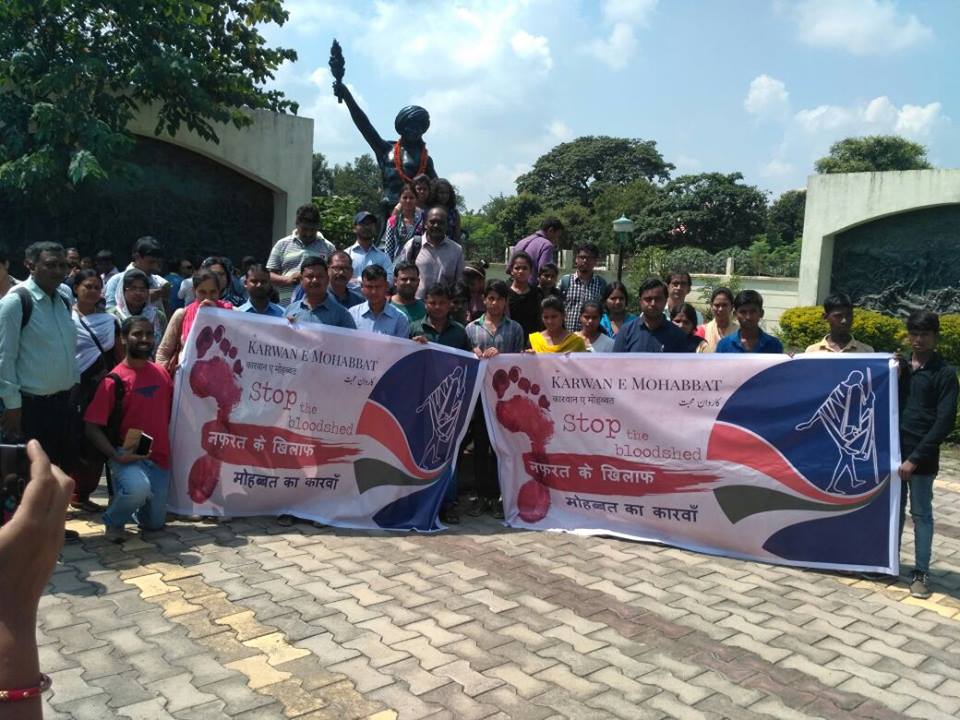 Yakub's father - "we are Indian citizens."
Third Day:
They also met the parents of Lafiqul Islam Ahmed in Salakati Maszid Para village of Kokrajhar district. Lafiqul was a state president of ABMSU (All Bodo Territorial Council Minority Students' Union) who had fought to build bonds between various communities in Bodoland against hatred and violence between communities. He was gunned down on 1st August by 2 armed men. Thousands gathered for his funeral, while his killers still remain untraced.
On the third day they reached Giridih, in Jharkand. On their visit to Giridih, where they encountered Dadri like communal rationalisations in the village to justify the lynching. Usman Ansari, the old man who was lynched just about survived the lynching. Months later, he is still in hiding. The organisers allowed only a small group from the Karwan to visit him in secret.
Fourth Day:
Harsh Mander addressed Aman Sabha at Deori, District of Giridih, where a few hundred villagers had gathered.On the 4th day, they reached Manua, Jharkhand and met Mariam Khatoon, a widow of Amiluddin Ansari who was lynched two months ago in the marketplace of Ramgarh town by the 'gau rakshaks'.
In the afternoon of the 4th day, they reached Ranchi, where the Christian community had organised a meeting to coincide with the Karwan to protest the anti-conversion law passes recently by the Jharkhand assembly.
Harsh Mander also started a pledge against hate crimes. Against people being targeted because they belong to a different religion and cast or hold a voice of dissent. The pledge in defence of the inclusive Indian Constitution has already gathered almost 13,000 signatures overnight.