Questions are: Did Modi ask people to surrender subsidy and start Ujjwala to promote LPG in Rural areas to facilitate Reliance's entry into the domestic LPG market?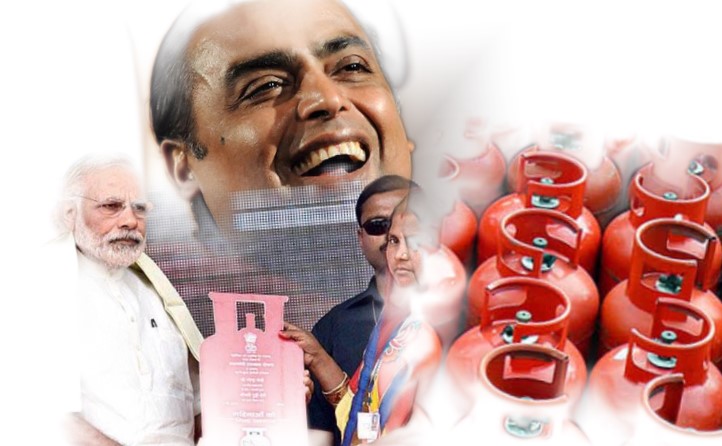 It seems Yes.
1) Mr. Modi asked Indians to give up or surrender / LPG subsidy 
2) Petroleum & Natural Gas Regulatory Authority asked all the oil PSUs to open their oil pipelines for private producers like Reliance and Essar Oil. 
3) Government allowed Reliance to venture into domestic LPG market and RIL started a pilot project 
4) RIL wrote to PNGRB to allow it to use / access IOC gas pipeline and storage and bottling facilities. 
5) Govt decided to withdraw complete subsidy on LPG by March 2017.
There is a clear pattern to all these systematic developments which states in certain terms that, Modi wanted his crony to enter the lucrative (without subsidy) and ever growing domestic LPG market and he was paving the way for that by befooling an entire country.