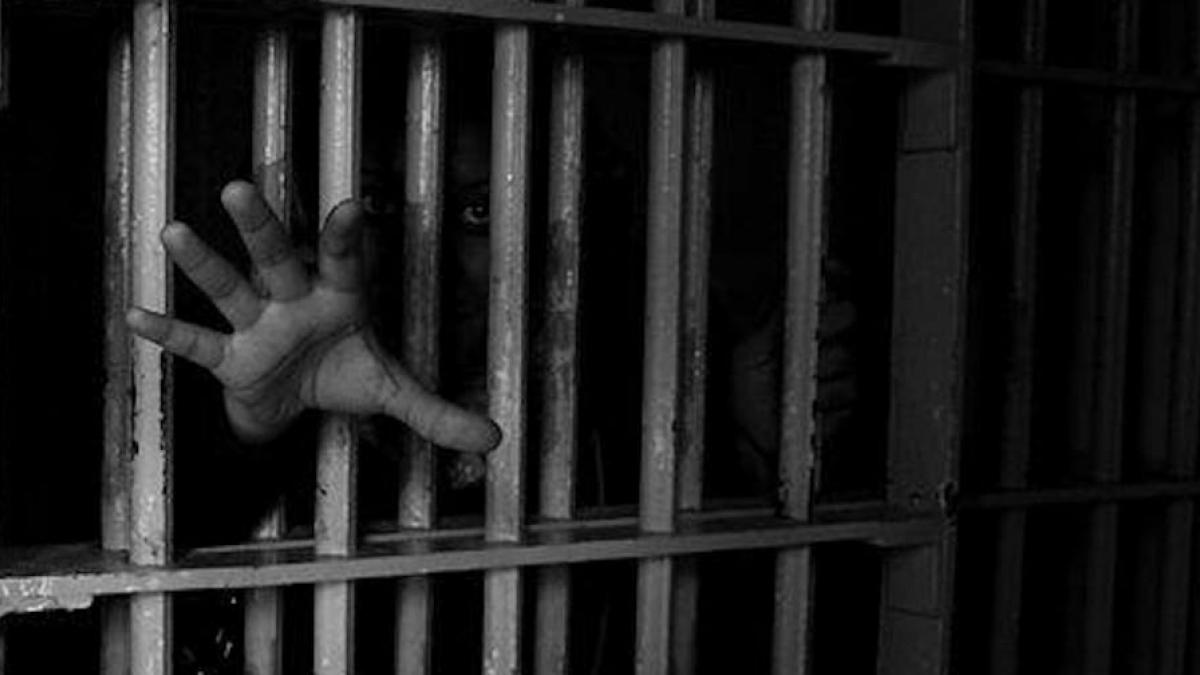 Gujarat seems to have become the custodial death capital of the country, with the state consistently reporting one of the highest number of custodial deaths in the country over the last few years.
In Gujarat's Panchmahal district, a man arrested on charges of transporting beef has died in custody, allegedly by suicide on Wednesday, as claimed by the police. This counts as custodial death, while not on remand, as the deceased, Qasim Abdullah Hayat (32), was yet to be presented before a Magistrate. He died within hours of his arrest on September 15. The FIR against the deceased was filed at the Godhra B Division police station by an assistant police constable, as the police had received information that Qasim was riding a two-wheeler from Sevaliya to Godhra with beef in the luggage compartment, reported The Wire.
The police say that Qasim's death has been captured on the police station's CCTV camera and that he hanged himself. However, the family of the deceased has demanded a fair investigation into Qasim's death.
The FIR states that Qasim told the police that it was mutton that he had procured to be delivered to some women reported Indian Express. The five women have also been named in the FIR as accused.
The menace of custodial deaths has been persistent in Gujarat and the police escape with absolute impunity in these cases. The National Crime Records Bureau (NCRB) Crime in India 2020 report indicates that Gujarat reported highest number of deaths in custody, with 15 deaths of persons not in remand. The reasons for these deaths are attributed to suicide (6), illness (6) and injuries sustained prior to custody (2). None of the deaths are attributed to police assault, by not just Gujarat, but all other states which have reported custodial deaths. Out of these 15 cases, only 2 cases were registered against police however no police personnel have been arrested or chargesheeted. Therefore, none have been tried or convicted.
As per Ministry of Home Affairs, Gujarat has reported the highest number of police custodial deaths between 2020 and 2021 at 17. This data was provided by the Ministry during the monsoon session of Parliament.
In 2019 as well, Gujarat recorded the second highest custodial deaths in the country with 10 deaths. However, in 2019, 14 police personnel were chargesheeted and arrested in cases of custodial deaths, however none were convicted that year as well.
Chief Justice of India, NV Ramana at an event organised by the National Legal Services Authority of India (NALSA) had underscored the violation of human rights in police custody, "The threat to human rights and bodily integrity are the highest in police stations. Custodial torture and other police atrocities are problems which still prevail in our society. Inspite of constitutional declarations and guarantees, lack of effective legal representation at the police stations is a huge detriment to the arrested and detained persons".
Related:
76 deaths in police custody, 20 human rights violation cases registered against Police: NCRB report
Threat to human rights and bodily integrity highest in police stations: CJI NV Ramana