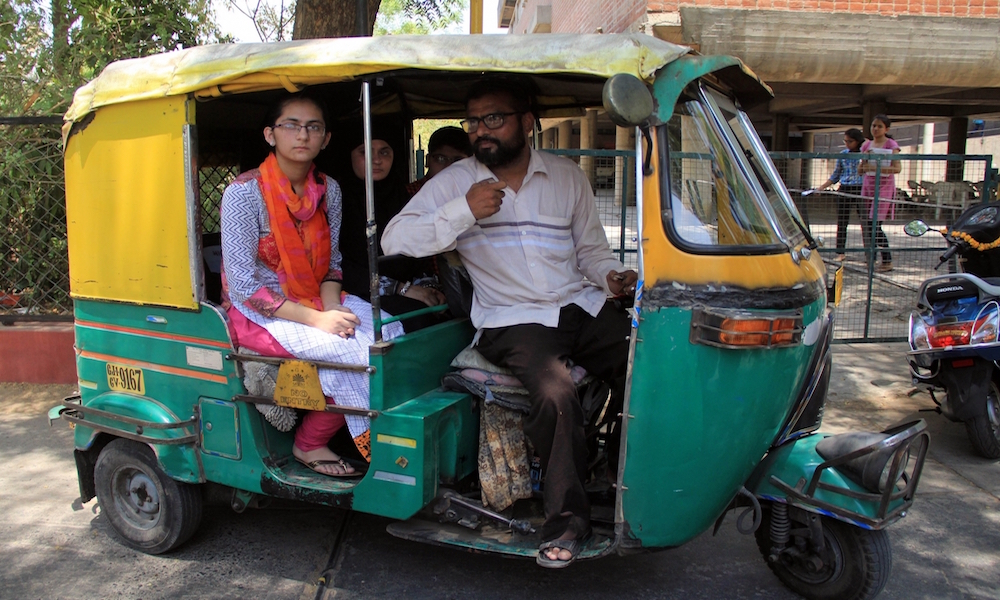 Photo: IANS
There has been good news and cheer after the Gujarat Board released the results of science stream of class 12 on May 11. PTI reports that the family of Farhana, daughter of a auto rickshaw driver, Farooqbhai who scored 99.72 percentile in medical stream was both thrilled with her achievement yet also worried about future prospects in furthering her education, given severe financial constraints.
Farhana's mother Shamim Bavani responded emotionally when she said,"Koi khushi nahi hai hume (we are not happy)" she said. The family was unhappy as Gujarati and English medium papers of National Eligibility cum Entrance Test (NEET) were different and the Gujarati medium question paper was more difficult. They said that the combined result would be unfair to Farhana and other thousands of students like her.
They were all disheartened and said that the girl had never considered any other career option. Her mother also said "We have just one wish, the government must separate the Gujarati and English medium results. Maybe then our daughter's work and dedication will yield results"
Resident of Ahmedabad's Raikhad area, her mother said "Throughout these four semesters, she had a very good result and studied so hard but what was the point of this? For two years, she forgot to eat or sleep, she spent all her time studying to the extent that I had to feed her myself a lot of times." Farhana's childhood dream was to become a doctor, she adamantly chose Science as a subject inspite of her parents encouraging her to consider other options.
Adding to the disparity in the two question papers and the uncertainty of the NEET result, student of F D High School in Jamalpur Farhana said, "The Gujarati medium paper of NEET was very difficult as compared to the English medium one. The rigid rules for NEET exam were unnecessary. We were so sure that my result would be so good that I would get a free seat for MBBS. But the NEET paper surprisingly didn't go well."