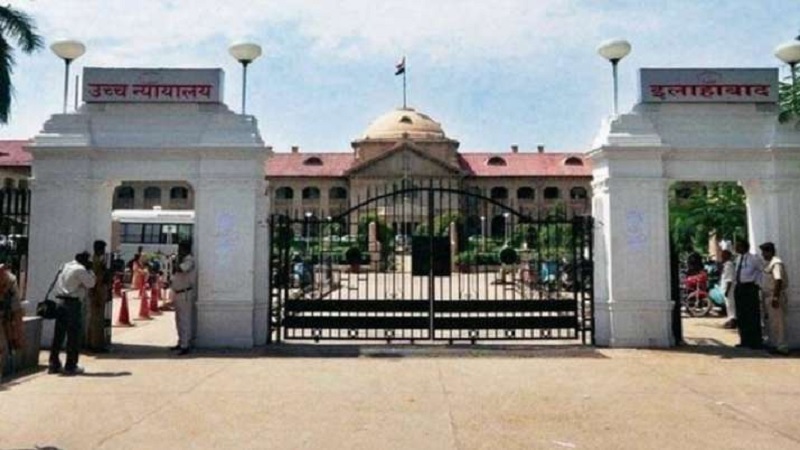 Image Courtesy:indiatvnews.com
"The Court has repeatedly held that where the two individuals having attained the age of majority, are living together, nobody is entitled to interfere in their peaceful life", held Justice Saral Srivastava of the Allahabad High Court, coming to the aid of an interfaith couple.
In this instance, the Hindu woman converted to Islam and married a Muslim man voluntarily. They also claimed that they were adults and lived together out of their own free will. They preferred a writ petition before the High court seeking directions to their family members to not interfere in their married life and also to protect their life and liberty.
The couple alleged that their marriage has caused great "annoyance" to their respective family members and that their lives are under imminent threat as they have been harassed and threatened. The Single Bench referred to the top court judgement of Lata Singh vs State of Uttar Pradesh 2006 Cr.L.J. 3312, where it ordered the Administration/Police authorities throughout the country to see to it that if any boy or girl who is a major undergoes inter-caste or inter-religious marriage with a woman or man who is a major, the couple are not harassed by any one nor subjected to threats or acts of violence.
Another important dictum of the Supreme Court in Bhagwan Dass v. State (NCT of Delhi) (2011) 6 SCC 396, was relied on by the Allahabad High Court where the top court had made strong observations against the social evil of honour killing.
Giving relief to the couple, Justice Srivastava directed the Superintendent of Police, Bijnor to look into the grievance of the petitioner couple and provide protection, if necessary. The Court also directed the husband to create a fixed deposit of Rs. 3 lakhs in favour of his wife by the next date of hearing on February 2, 2021.
Recently, as 2020 came to an end, the Allahabad High Court Bench of Justices Pankaj Naqvi and Vivek Agarwal upheld the adult's right to choose to live with her husband and reunited an interfaith couple after a lower court's order led to their separation. It also provided the couple protection from resisting family members.
The order dated January 6, 2021 may be read here:
Related:
Allahabad HC reunites interfaith couple, provides police protection
Cannot intervene if adult marries as per choice and converts: Cal HC