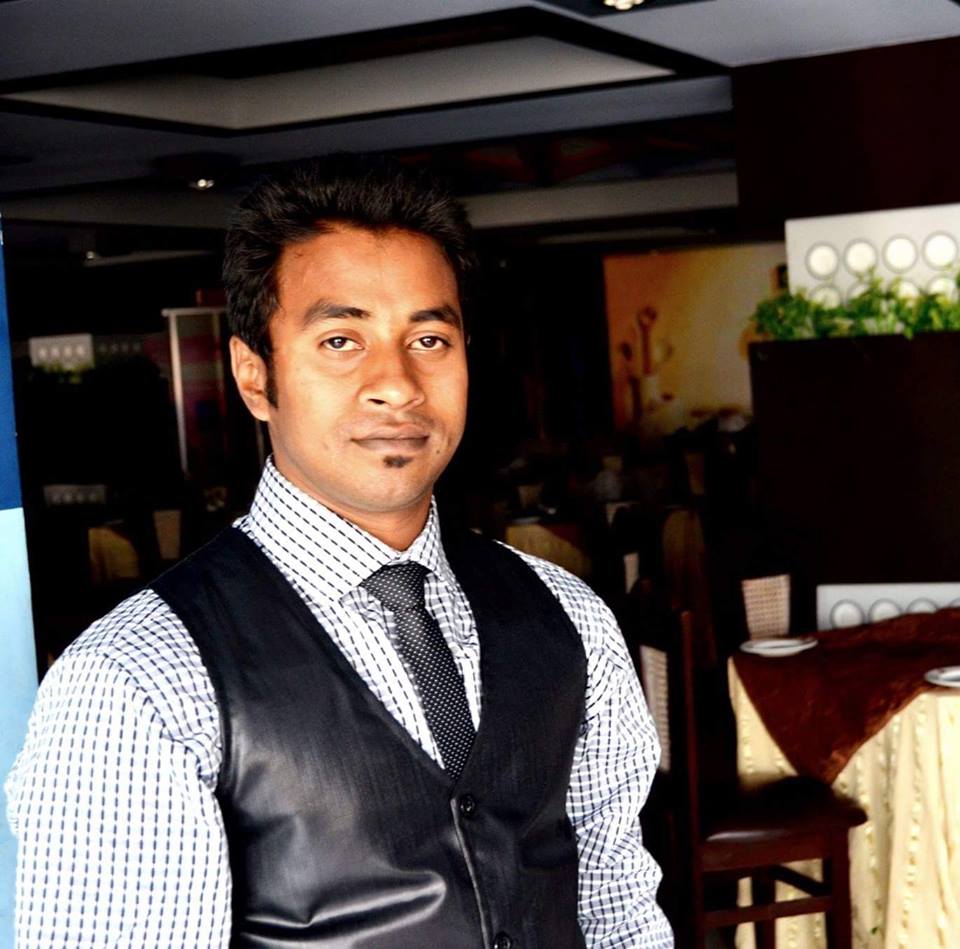 Nazimuddin Samad, Image Source: Facebook
Late on the evening of yesterday, April 6, 2016, at approximately 9 pm in the evening, Nazimuddin Samad, a student of the Jagannath University, was hacked to death by unknown assailants in Dhaka's Sutrapur.
Samad had been organising campaigns for secularism on Facebook, and a day before the murder, Samad posted about his concerns over the "deterioration of law and order" in the country, calling it a "public disgrace."
A post on the Bangla secular blogging platform Mukto-Mona ("Free Mind") has responded to tonight's attack saying, "Even though nobody has claimed responsibility for this murder, the modus operandi was very similar to all the killings carried out by the extremist Islamist militants in Bangladesh."
Mukto-Mona, describes Nazimuddin was a courageous freethinker; he was vocal in his support for a secular and humane Bangladesh.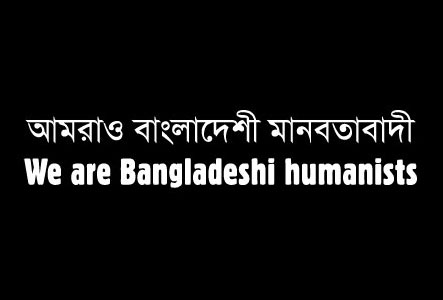 As he was returning from his university a few young men, who came there on a motorcycle, intercepted him at the Ekrampur crossing and started hacking him with their machetes. In the end, they made sure that Nazimuddin would die by shooting him in the head. Witnesses said the assailants shouted "Allahu Akbar" (Allah is great) as they killed Nazimuddin.
Even though nobody has claimed responsibility for this murder, the modus operandi was very similar to all the killings carried out by the extremist Islamist militants in Bangladesh.
An Inquiry into the killing has been demanded A timeline of the killings of secularists in Bangladesh is available at bit.ly/CFIBangladeshTimeline.
According to the statement here he regularly posted atheist and feminist criticism of Islam. He was critical both of the Islamist political parties, and against the failings of the current government. Shortly before he was killed, he wrote a post implying that the ruling Awami League party would fall if it did not make swift changes, writing (in Bengali): "The situation of the country, deterioration of law and order in the country, speak that maybe you cannot stay long in power."
In earlier posts, Nazimuddin responded to a cleric's violent speech against women which referenced the Quran, contrasting the speech with the claim that "Islam is the highest honor given to women!" He asked for justice for a girl known as Tonu, who had been raped and killed in the military area of 'Cantoment', Comilla.
Nazimuddin recently criticised Prime Minister Sheikh Hasina's support for madrassa (Islamic schools), which are increasingly associated with Islamist radicalism and militancy in the country. Nazimuddin had also shared posts from Washiqur Rahman Babu who was killed last year in a similar attack, carried out by two madrassa students who claimed they were acting on orders from someone associated with their Islamic schools.
In another post, he proposed a satirical strategy to overcome the aggressive push toward Islamism in the country, writing: "Please let's have Sharia Law for just five years in Bangladesh. Rule the country with Medina Law. I guarantee you, after this 5 years, no Muslim of Bangladesh will ask for Islamic law! The loss and damage we will have after five years, it will take 1400 years to restore us to a modern country."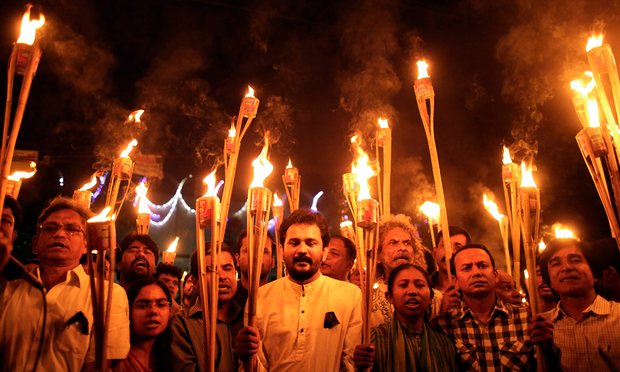 Nurul Amin, assistant commissioner of Sutrapur division police, is reported as saying that the assailants must have kept an eye on Nazim's activities ahead of the attack, and were aware of his route home. "We are investigating the case sincerely to know the motive of the murder," he said.
President of the International Humanist and Ethical Union (IHEU), Andrew Copson, commented tonight:
"It is clear from Nazimuddin's Facebook posts and protest activity that he was a politically and socially engaged young man. He offered criticisms of certain radical religious figures and doctrines, thoughts of a kind that many people, not just atheists and humanists but also many religious people, express all over the world, every day.
"Every time a thoughtful and honest person like Nazimuddin is hacked or gunned down, apparently for doing nothing more than speaking their minds on secularist, political and religious topics, we and others will make a point of finding out what he said, what he did, what he wrote about, and sharing it. It will be seen by more people than ever would have seen it before. And we will remember his name and the growing list of names of those who were singled out and killed, by small-minded, hateful extremists who appear to think that words can be killed. They cannot."
In 2015, four bloggers variously identifying as humanist, atheist and freethinkers, as well as one publisher of secular books, (http://iheu.org/huge-alliance-protests-government-response-to-bangladesh-blogger-murders/)were killed by groups of men in machete attacks. These men in their writings or actions had all defended freedom of expression and belief, and criticised radical Islamism or particular religious ideas (which they variously regarded as prejudiced or socially detrimental). While this kind of writing and activism, especially where it contains humanistic, atheist or secularist criticism of Islamism, appears to most likely to attract the hit squads, the range of hatred encompassed by Bangladeshi radical Islamists also extends to foreigners and other religions; an Italian aid worker and a Japanese investor were killed in September and October 2015 respectively, an Italian priest was shot in November but survived, and ISIS claimed responsibility for the stabbing of a Christian convert last month ostensibly as a "lesson to others".